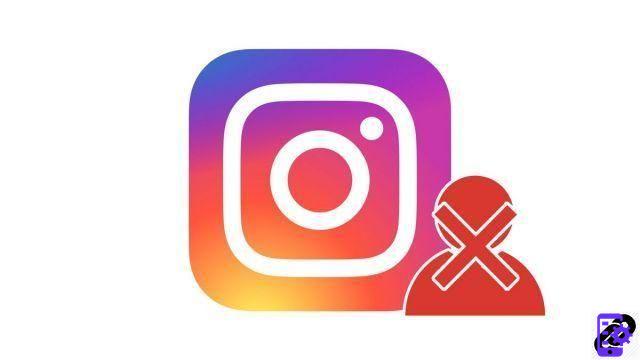 One of your subscribers does not behave appropriately or you simply do not want a particular person to be able to see your publications? There is a solution for each problem and, again, Instagram offers you an appropriate response by allowing you to delete one of your subscribers.

In general, Instagram users are quite happy to have a nice number of subscribers, proof that their account seduces and interests people. However, the more followers you have, the more you are exposed to malicious behavior. Preventing a profile from following you can also quite simply protect you from the voyeurism of certain people, whom you don't like in "real" life and who therefore don't have a priori good reasons to regularly see your publications. Deleting a subscriber is therefore a perfectly legitimate act that should not be hesitated to perform. Indeed, the use of Instagram, like other social networks, must be a source of pleasure and a way to relax, not the other way around. If these questions interest you and you want to deepen them, do not hesitate to consult our article "How to secure and manage your privacy on Instagram? ".

Deleting a subscriber is quick and easy: the proof in pictures in this tutorial!


Delete a follower on Instagram
Open the Instagram app on your smartphone by tapping on the famous multicolored icon, then go to your personal page. To do this, simply touch your profile picture which is located at the bottom right of your screen.




On your "Insta" page, to the right of your profile picture, you can see three sections, which provide you with figures on the activity of your account. You can thus find the number of publications that you have recorded, the sum of your subscribers and that of your subscriptions. So select the middle proposal, namely the "Subscribers".



In this pane is the list of all your subscribers. If you have a lot of them, find the name of the person bothering you by tapping on the "Search followers" ​​line at the top of the page, just above the list, which is illustrated by a magnifying glass.



Start typing the name of the account in question, until you see it appear in the list.



All you have to do is press the "Delete" button, located to the right of the subscriber's name.



Confirm your decision by choosing "Delete" again in the small window that opens on the screen.

This account is no longer part of your followers. So you can resume your use of Instagram with peace of mind, without worrying about this person. Be aware that this one will not be notified that you have deleted it from your subscribers. She will no longer be able to follow you and will therefore stop seeing your posts in her newsfeed, but will still be able to come and consult your page. To prevent this, it will then be necessary to block this account which is causing the problem.
One may need to remove followers when their Instagram account is public – or it is now private but was public before. Instagram has a private mode that allows you to share your publications on the network only with a limited number of people to whom you have given your consent. It's a great solution for anyone looking to share their photos only with loved ones or wanting to have a high level of control over their privacy. However, one or a few people should not lead you to make your account private, it must be a personal choice that is totally up to you, hence the interest in knowing how to delete subscribers.
Find other tutorials to help you secure and manage your privacy on Instagram:
How to disable photo tagging on Instagram?
How to block private messages from an Instagram account?
How to unblock an account on Instagram?
How do we find out what data Instagram has collected on our profile?
How to activate and deactivate geolocation on Instagram?
How do I turn off ad targeting on Instagram?
How to make your Instagram account private?
How to block an account on Instagram?