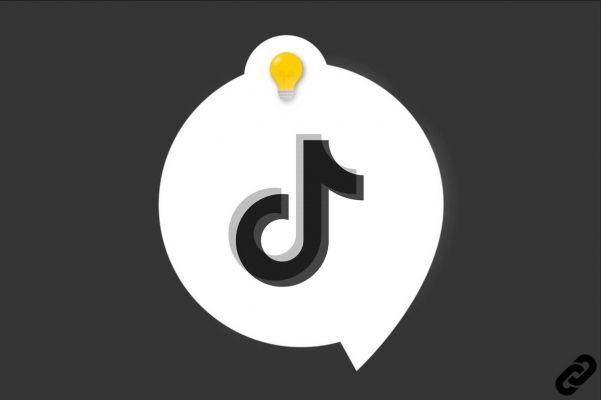 When we use TikTok , it is essential to set up your account correctly, especially for notifications. These often very useful alerts can often arrive in large numbers when you do not take the time to configure them. That's why, whether you've just signed up or you've already been using TikTok for a while, this tutorial can only be useful to you.
Knowing that one of our favorite TikTokers has just posted a new video, being alerted to a new "like" or a comment just posted is practical. But be careful not to get overwhelmed. If your phone keeps beeping, it might be time to set up your notifications on your favorite social network. Fortunately, these can easily be channeled by accessing your TikTok settings. And here's how to do it.
Configure notifications on TikTok
Here is the procedure to follow to activate or deactivate notifications on TikTok:
1. Launch the app on your mobile phone.
2. Go to your profile page by clicking on the man-shaped icon at the bottom right of your screen. Her name is "Me".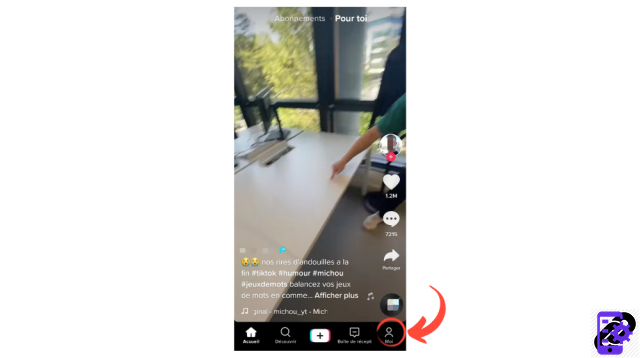 3. Go to your account settings by clicking on the three horizontal lines located at the top right of your screen.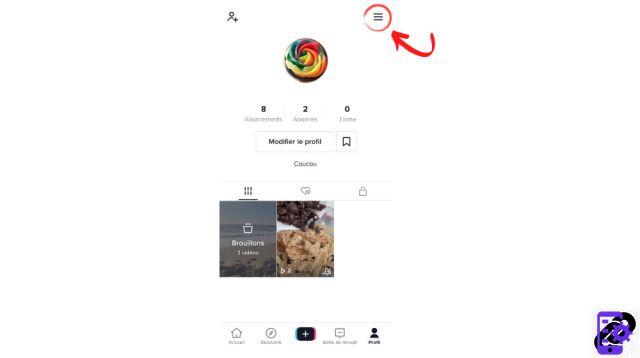 4. Go to "Content & Activity" > "Push Notifications".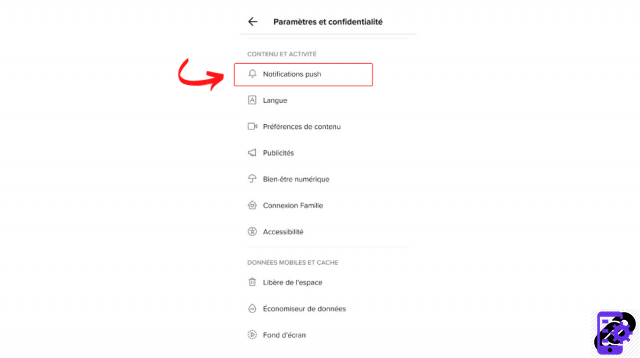 5. In this submenu you can access the global configuration of notifications and choose to disable all of them or not.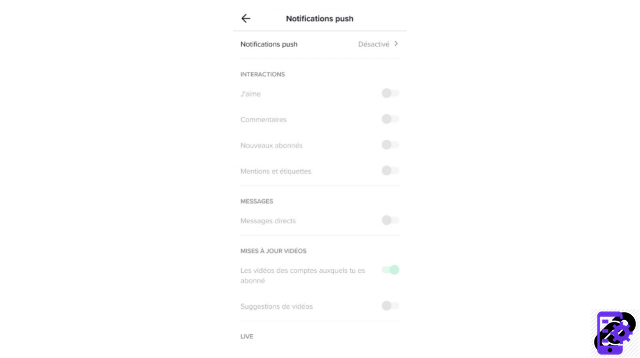 6. If you want to configure your alerts more finely, see the other sections ("Interactions", "Messages", "Video updates", "LIVE" and "Other"). It is done ? Uncheck the messages you no longer wish to receive.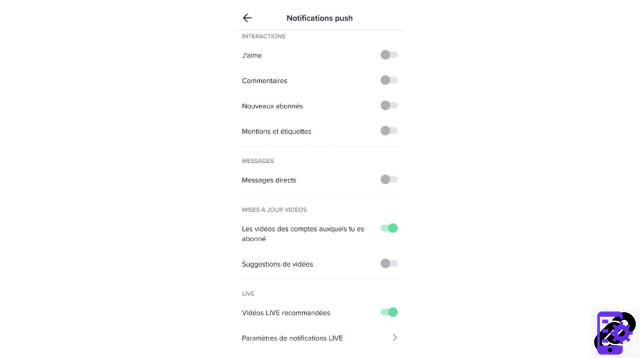 The TikTok social network can be configured to only send you alerts that you deem useful. You can choose to be notified only for new likes or for new subscribers. You can be alerted to each private message. The application can also suggest videos or Lives. You can also decide to stop receiving notifications and use TikTok calmly.
Find all the tutorials to master all the features of TikTok:
Our complete TikTok file: tips, advice and tutorials.
How to properly configure TikTok?