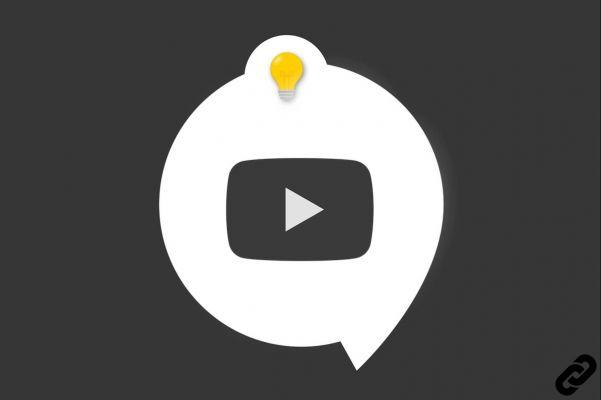 Notifications are a very useful tool to not miss any news from your favorite Youtubers. The platform YouTube can send these little messages to your smartphone, to your mailbox or directly to a dedicated section. To do this, you must configure the notifications correctly. Be careful though: if the channel is intended for children, notifications will always be disabled.
When you are subscribed to a YouTube channel, you can be regularly informed of the news that are broadcast there via notifications. You can also see the latest videos posted in the "Subscriptions" section. It is of course possible to configure the sending of these messages. This tutorial explains how to do it.
Enable or disable notifications on YouTube
To enable notifications on a channel, just follow these steps:
1. Log in to the YouTube platform.
2. Go to the homepage of one of your favorite channels by typing its name in the search bar.
3. Below the banner on the right, you can see a bell icon. Click on it to bring up a drop-down menu. There are several choices here: "All", "Custom" and "None".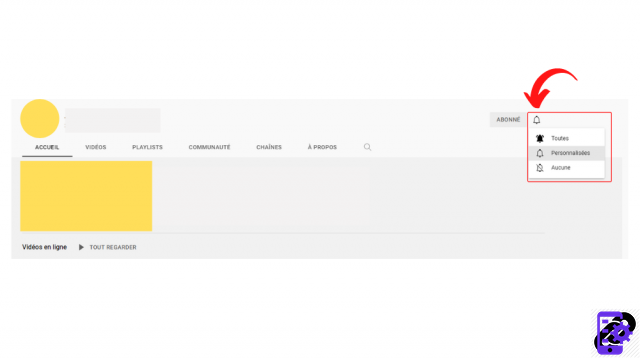 4. Choose the option that suits you best.
Namely, when you choose the "Custom notifications" option, you will not receive all the messages of a channel, but only a selection. To know which messages to send you, the platform is based on your history and your frequency of consultation.
If you really want to be informed of everything, you should choose the "All" option. You thus receive all the messages related to the news of your favorite content creators.
Of course, it is possible at any time to modify these parameters: if you are tired of notifications, nothing prevents you from completely deleting them by choosing the "None" option.
Find all the tutorials to master all the features of YouTube:
Our complete YouTube file: tips, advice and tutorials
How to properly set up your YouTube account?