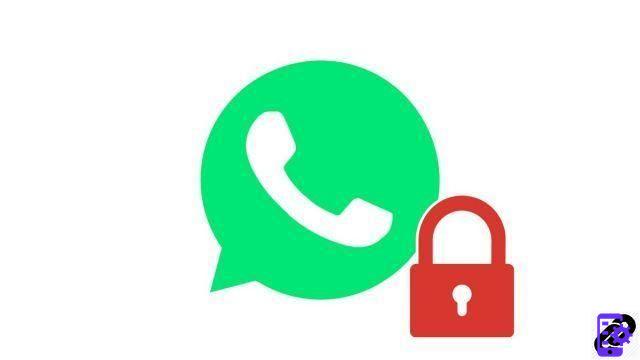 WhatsApp takes the privacy of its users seriously: the messaging app has offered two-factor verification since 2017. It adds a security step (with secret code) when you activate your account on a new smartphone, in addition to number verification.

Highly recommended, this option is disabled by default. This tutorial explains all the steps to activate the two-step connection from the application settings.


Enable two-factor login from WhatsApp settings
From WhatsApp, press the button Plus (3 small dots) at the top right of the screen.






Press Parameters.


Select the menu Account.


Press Two-step verification.


Press Enable.


Enter a code PIN 6 digits.


Confirm your code PIN, then tap Next.


If desired, enter a email valid, then confirm it. It is strongly recommended: it will be used in case you forget your PIN. Otherwise, press Skip.


Two-step verification is now enabled; you can press the button Completed.
From time to time, WhatsApp will ask for your PIN to access your account. This is to prevent you from forgetting your secret code if you don't use it for too long.
Find other tutorials on WhatsApp:
How to protect your WhatsApp application with Touch ID or Face ID?
How to turn off dual factor login on WhatsApp?
How to add a contact on WhatsApp?
How to delete a contact on WhatsApp?
How to change the name of a contact on WhatsApp?
To download :
Whatsapp for Windows | Whatsapp for Android | GBWhatsapp for Android