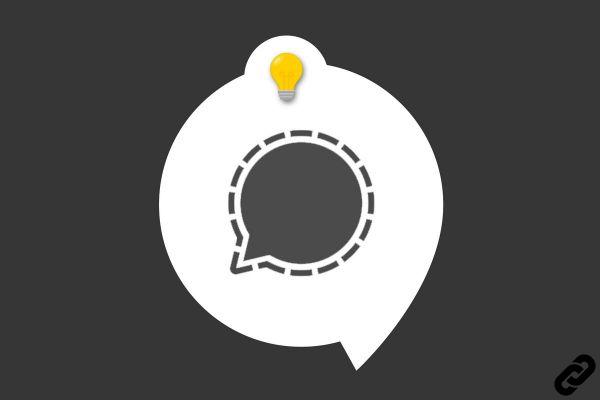 Signal is an instant messenger that takes as a basis the mobile number of its users to assign them an account. Very demanding in terms of confidentiality, the application does not allow you to find a contact if you do not have their telephone number.
If the person you are looking for is in your directory, it will be enough to start a conversation with them on Signal. The discussion will then appear on your home page. If you haven't saved this contact, you can still find and add it, both in the app and on your phone.
Let's first see where your contact list is on Signal in order to start a conversation with one of your friends.
Find contacts and start a conversation on Signal
1. Open your Signal app by tapping the blue bubble icon, then tap the little pencil on the right side of the screen, below the camera.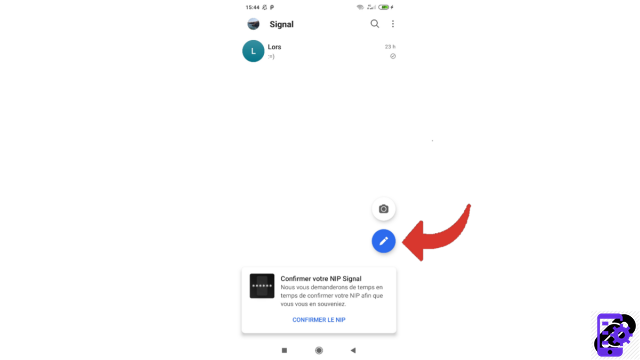 2. In the "Contacts" pane you will find the list of all the people in your directory who also use Signal. Scroll if necessary and select the person with whom you want to start chatting.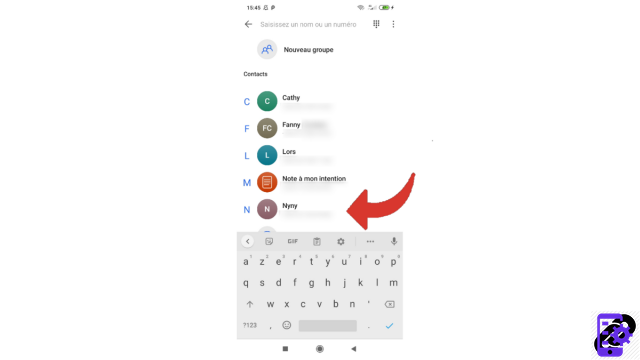 3. A chat page opens with the person in question. All you have to do is write a message and send it by pressing the arrow with a small padlock. The conversation will then be displayed on the home page with the other discussions.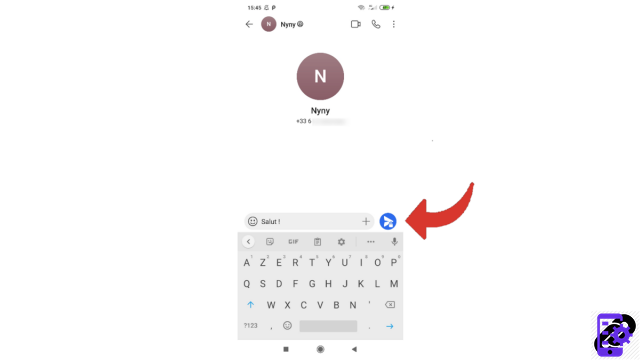 Add a contact via their phone number
1. Now let's see how to add a new contact on Signal. As before, open your app and tap the pencil icon. This is on the right of the screen.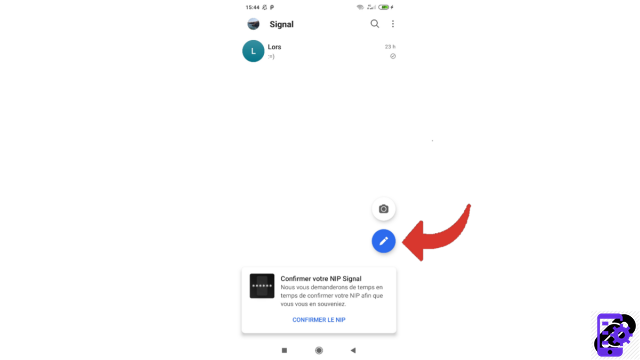 2. Then head to the horizontal bar at the top of the screen.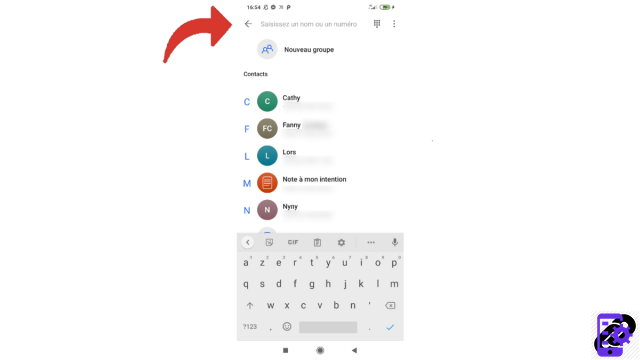 3. Type the phone number of the person you want to contact. You must enter the appropriate country indicator (+33 for Spain) in place of the initial 0. Once that's done, tap on "New message to - the phone number in question".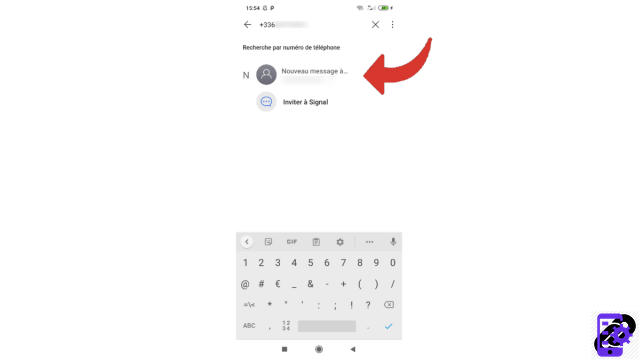 4. A brand new conversation page has just opened. You can start chatting with this person by sending them a message.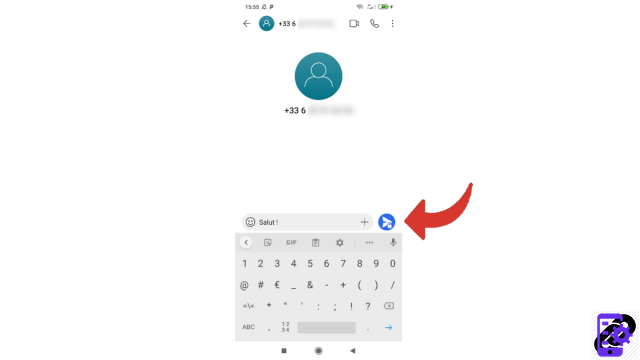 But you can also add it to your phone contacts. To do this, press the settings button (three dots aligned vertically) at the top right of the screen.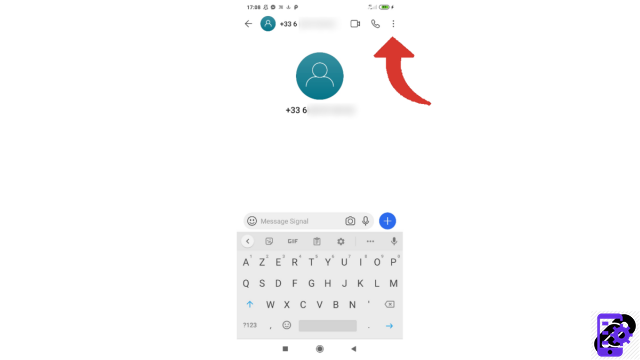 5. In the small window that opens, at the very bottom, choose "Add to contacts".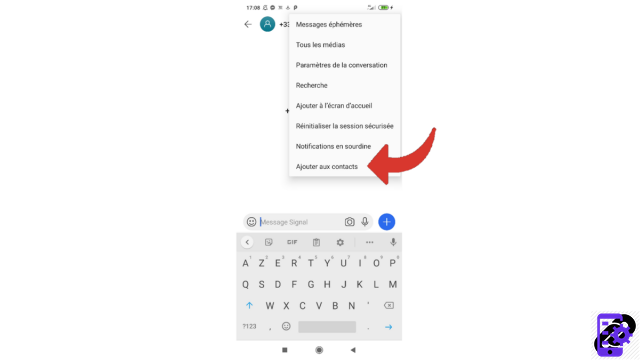 6. Then tap on "Create a contact".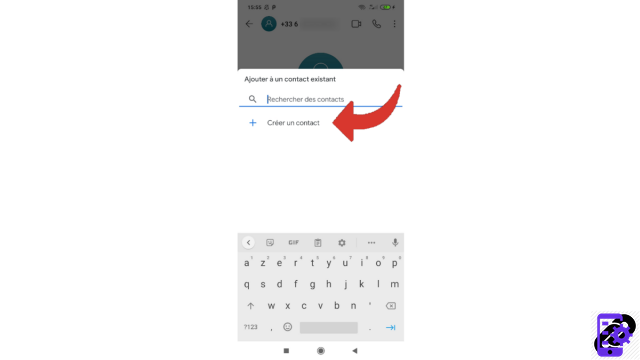 7. Fill in the fields, at least the first or last name, then confirm by touching the "Save" button.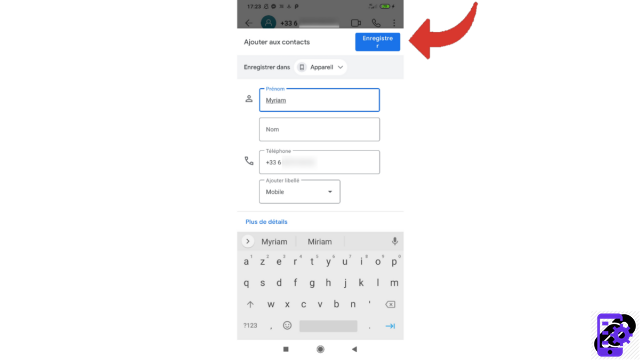 Your contact is now added, on your phone as on Signal!
Note that this article is only for contacts who already have a Signal account. If you want to invite friends to join this messenger, see our tutorial "How to invite a contact on Signal?" can be accessed below.
Find other tutorials to help you manage your contacts and messages on Signal:
Our complete Signal file: tips, advice and tutorials.
How do I invite friends on Signal?
How do I create a group on Signal?
How do I share a group chat link on Signal?
How do I block and unblock a contact on Signal?
How do I pin a conversation on Signal?
How do I archive a conversation on Signal?
How do I delete a conversation on Signal?
How do I send a personal message on Signal?