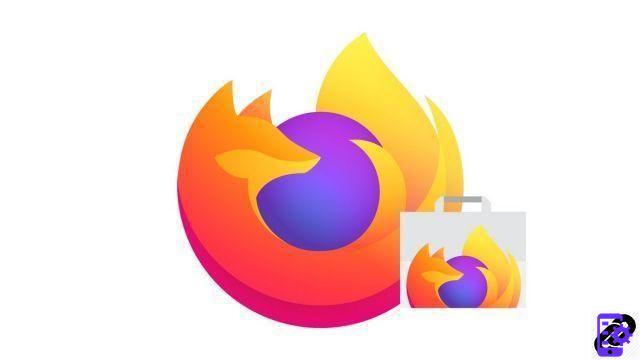 On Firefox, extensions are part, along with themes or plugins, of the add-ons offered by the browser. They make it possible to improve and enrich Firefox thanks to various functionalities. This ranges from the installation of a translator to that of an ad blocker through a photo editor...

Firefox is therefore a very customizable tool which allows great freedom in its use, and we like it! To learn how to manage Mozilla Firefox extensions and install extensions, nothing like a tutorial:


Install an extension on Firefox
Go to Menu, at the top right of the screen. In the panel that opens, in the middle, click Modules complémentaires.



You are in the Catalogue modules. Browse the page to discover the few extensions.


Click on Add to Firefox next to the extension you are interested.


In the dialog box that opens, click Add.


Then press I understood in the second small window that appears. Check or uncheck the box to allow the extension to open in an incognito window.
The extension is now downloaded, and it is activated immediately!
Find an extension on Firefox
Click on the button Discover more modules located on both sides of the catalog page.


L'onglet Firefox Add-ons opens. Stand on Search modules at the top right of the screen.


Enter the name or information about the extension you are looking for. If you don't see it among the suggestions, press enter to validate your search.


On the left panel of the new page, select Extension in Mod type.


On the right panel, the results have changed. Now click on the extension of your choice.


You are redirected to the page of your extension. Click on Add to Firefox then follow the installation process by pressing Add followed by I understood as shown in the first tutorial.
Notes
: If the desired extension appears in the proposals during your search, simply select it by clicking on it. You will be taken directly to the extension's page and can install it the same way.
Browse different extensions on Firefox
If you want to customize Firefox but you don't know which extension to install, select the section Extensions on the Add-ons home page.


Browse the different proposals on the page by scrolling. If you want to deepen the selections of one of the three rankings, click on See more extensions + the desired section.


At the top, in the section Category, the extensions are sorted by theme. Click on one of the proposals that interests you, here Linguistic tools.


Once on the page, you can again select an extension or see more.
Notes
: When an extension is chosen, the installation process is always the same:
Add extension
>
Add
>
I understood
.
Firefox defines extensions as browser applications, and that's pretty true! They are complete and allow personalized navigation, to be added and removed as desired.
Find other tutorials to better manage your Mozilla Firefox extensions:
How to remove an extension on Firefox?