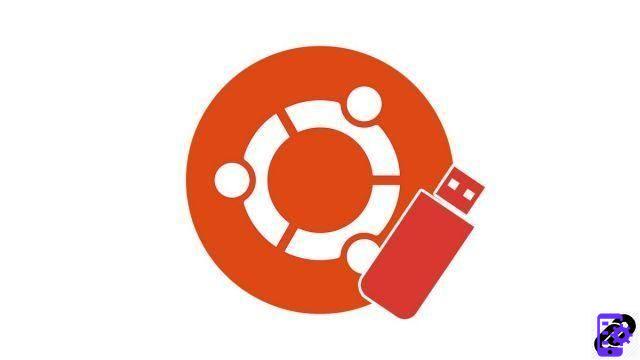 It is not always easy to change the operating system. The ideal is to be able to test the potential candidate without erasing the existing OS or even modifying it. This is one of the options offered by Ubuntu. In this tutorial, we will see how to try Ubuntu without installing it on your Windows 10 PC.

For this tutorial, you will need a bootable USB key with a recent version of the free Ubuntu OS. This tutorial is based on the 18.04 LTS version, but remains valid for the following versions. We have dedicated a tutorial to creating a Live USB key with UNetbootin. Do not hesitate to read it before embarking on the procedure described below.


Test Ubuntu without installing it on your PC
Insert the USB key with Ubuntu in one of the ports of the PC to be tested. Open them Parameters from the menu Start.



Click on Updates and Security.


Click on the tab Recovery, And then Restart now in the Advanced Startup section.


Choose option Use a device.


In the list, click EFI USB Device. The computer will restart on the USB stick.


After a few seconds, a menu appears. It allows you to choose how to launch Ubuntu.


In the list on the left, select the language French then click Ubuntu Essayer.


After a few seconds, the Live USB version will be ready. You can connect the test system to the Internet, use applications, etc. Of course, if you are convinced, you can proceed to the final installation!
The Live USB mode is very practical. It allows you to launch Ubuntu without modifying the existing OS. Everything works thanks to RAM. Of course, the more powerful your PC, the more conclusive the test will be. Keep in mind, however, that the Live USB mode is not as efficient as a real install.
To download :
Ubuntu
Find other tutorials on Ubuntu:
How to create a restore point on Ubuntu?
How to install Ubuntu?
How to uninstall Ubuntu?
How to install Ubuntu on a USB stick?
How to update Ubuntu?