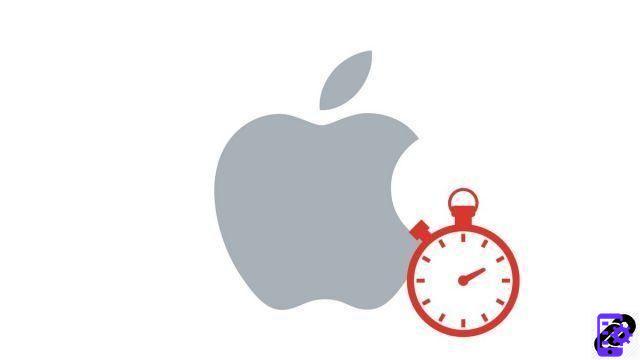 It's inevitable that the performance of Mac computers drops over time. The most obvious symptoms are the slow start-up and the dreaded multicolored wheel that spins as soon as several applications are opened. If your computer is affected, now is the time to take a few minutes to refresh the system and give it back some of its initial vigor.


Disable the automatic launch of applications at the start of your session
Sometimes applications launch each time you start your Mac, even without your consent. In the background, they occupy RAM memory unnecessarily; you can disable the autorun of such software like this.
Open the "Preferences" menu by clicking on the apple menu then System Preferences.






Press Users and Groups.


Click on the tab Opening hours.


Select each application you want to prevent from launching at session startup.


Click on the button "-" (less) to remove it from the list.
Delete unnecessary files
It is advisable to have at least 10% free space on your hard drive, with an absolute minimum of 5GB. To do this, it is important to regularly delete unnecessary files that clutter your memory: browser cache, email attachments stored locally, imovie or iTunes archives... Similarly, it is possible to empty the trash by hand to free up disk space, like this.
In the Dock, press and hold the basket until the context menu appears.


Press Empty the trash.
Delete your files or apps that are taking up space
It is your "useful" files that take up most of the disk space. To make room, you can sort through large archives (movies, videos, photos, music, etc.), track down duplicates and consider an external hard drive or online storage to relieve your Mac's internal hard drive.
Similarly, you can uninstall applications that you no longer use, as follows:
Open the Finder.


Press Applications dans la colonne de gauche.


Find the software you want to remove from the list and tap it once.


Press File at the top left of the screen.


Press Place in the trash.
Restart the computer regularly
Restarting the computer is very important for performance: it resets RAM and some app caches.
Click on the apple menu, at the top left of the screen.


Click on To restart.


Click again To restart.
By following these tips, you should see your Mac get back to normal, as long as you don't have a lot of software open at the same time. If that's not enough, solutions exist on the hardware side, such as adding RAM memory in the form of bars.
Find other tutorials on Mac:
Essential keyboard shortcuts on macOS
Mac keyboard guide
Essential Trackpad Shortcuts on Mac
How do I force software to quit on Mac?
How to update your Mac?