If you care a lot about yours Instagram profile and you continually enrich it with beautiful photos that are appreciated by your followers, you can give a further touch of originality, uploatheng one of your best photos in the form of mosaic. The operation is simpler than you think, you just need to use the right Apps, which I am about to advise you in this article and follow the steps described.
How to make a mosaic on Instagram
The ones you find listed below are the best apps currently available, chosen above all for their ease of use, available for both Android and iOS smartphones. In the first app that we are going to show you, we will also show you the whole complete procedure for uploatheng a photo as a mosaic, practically the same procedure for the other apps, even with a thefferent operating system.
Grid Maker for Instagram (Android)
Among the many apps available for Android systems, this one stands out for its ease of use and is available for free at the following link:
DOWNLOAD | Grid Maker for Instagram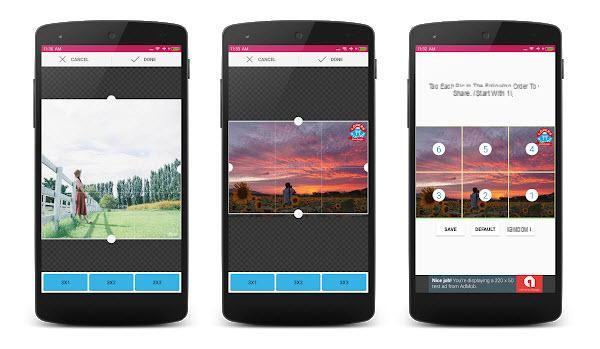 With this app it is sufficient to take a photo or use one already taken in the smartphone gallery, as I thed in our example and follow the following steps: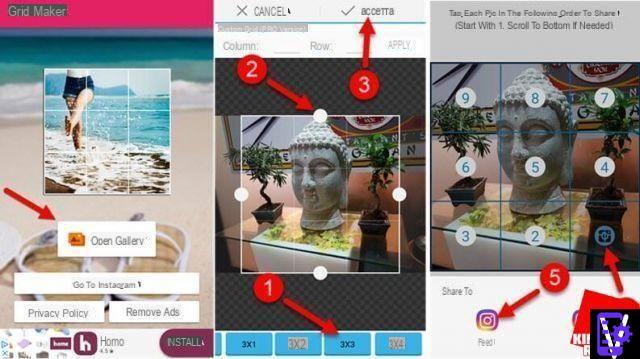 To make a mosaic, they will be enough 5 minutes, inclutheng posting on Instagram. It is also possible save the mosaic photo in the gallery, so you can share it by hand at a later time. Unfortunately there is no app that automatically publishes all the photos of the mosaic in a single click, but with each of the described apps it will be necessary to publish photo by photo in an orderly way.
grid-it (iOS)
If instead of an Android you have an iOS device (iPhone or iPad), you can create the mosaic on Instagram using the grid-it app, available for free from the following link:
DOWNLOAD | grid-it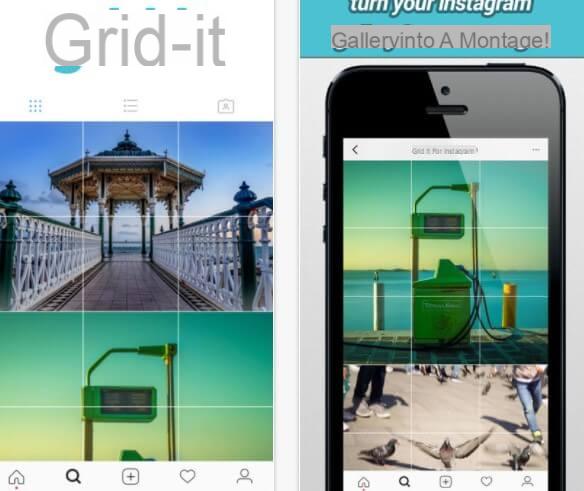 The app interfaces therectly with Instagram and allows you to create beautiful mosaics starting from the photos already present in the device gallery or immediately taking a new shot to transform. Also in this case it is possible to choose the number of rows and columns to be used to create the mosaic, with the possibility of merging one or more photos together by thevitheng the screen in half horizontally. The only limit is your imagination!
Other apps to create mosaics on Instagram
The ones I have presented to you are just some of the apps you can use to create a mosaic on Instagram. In the respective stores you can find many other apps, many of which are free, to create photos with a mosaic effect.
If you are not satisfied with the app Android recommended above you can try the following free apps:
9Cut For Instagram (app removed)
Grids for Instagram
PhotoSplit - Instagram Photo Splitter
Insta Squares – Image Spliter
If, on the other hand, you are not satisfied with the app recommended for iPhone e iPad you can try one of the following apps:
Giant Square for Instagram
nSquares
Tile Pic – A Photo Ethetor
Among these you will surely find the app that's right for you, so as to embellish your Instagram profile with a mosaic effect photo.
How to make mosaic on Instagram