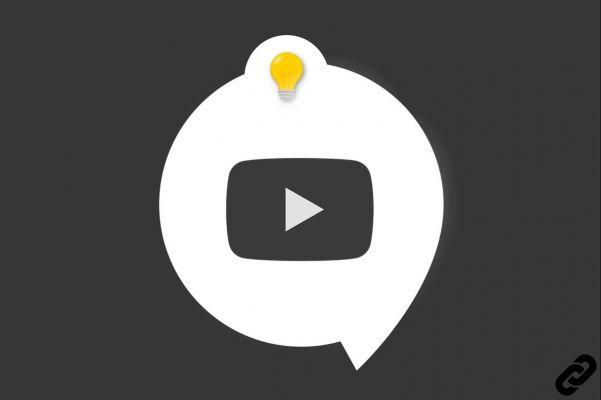 Video is currently the most impactful media, all platforms combined. Host of this type of media par excellence, YouTube has become a key figure on the web. In all, more than a billion videos are viewed on the platform every day. It also has nearly 2 billion monthly users. A colossal success that is not about to be denied!
To take advantage of all the features of YouTube, it is strongly recommended that you have an account there. But here it is: creating a profile on this video platform is good. But knowing how to manage it and above all, how to secure it well, is better. Fortunately, Expertsconnecting is here! We have prepared for you a series of simple and effective tutorials to teach you everything about YouTube account management. It interests you ? Well, here we go!
How to get off to a good start on YouTube
Did you know ? YouTube belongs to friend Google: the service was, in fact, bought by the web giant in 2006. So don't be surprised if you are asked for a Google account when you connect to this video platform. Registering on YouTube will allow you to use most of its features: you can chat with your favorite Youtubers and comment on their videos, you can communicate with other members and find your viewing history whenever you want. If you already have a Google account, signing up will only take a few seconds. We explain everything to you in the tutorial called "How to create a YouTube account".
YouTube profiles, and in particular the channels linked to them, can be personalized. The first thing to do is, of course, to upload a profile picture. This may, in fact, be different from that of your Google account. To set it up, learn how to change your YouTube profile picture. It is also possible to change your username by following our dedicated tutorial.
If YouTube has ended its private messaging service, it is still possible to indicate on your channel the address at which you wish to be contacted. This email will be particularly useful for all commercial questions. We have prepared a tutorial for you on how to add your contact details to the platform.
But that's not all: it can be interesting to take a look at your Google account to define what personal data to display on YouTube. And if you have any changes to make, you can now learn how to modify this personal information.
In case you are tired of this service, you can always follow the tutorial "how to delete your YouTube account". Be aware, however, that a total deletion will not be possible without also deleting your Google profile.
Secure your YouTube account with peace of mind
Let's go further in security issues. In order to use your YouTube account without worrying about possible piracy, we advise you to set up double authentication. This system allows a connection in two steps (first with your password then with a code sent directly to your email or to your smartphone). It will save you a lot of inconvenience. So follow the tutorial "How to activate double authentication on YouTube" now. And if you want to go back, know that it is of course possible by learning how to deactivate double authentication on this service.
You can also choose to go through private mode, in order to limit your interactions with other members of the platform. Follow the tutorial "How to make your YouTube profile private". In particular, you are told how to make your videos and playlists invisible to other users.
Finally, if you're not the only one using YouTube, and it's a family affair, don't hesitate to set up parental mode. Depending on the age of your children, you will either have to restrict the use of the service (for those over 13) or go through the platform dedicated to young audiences, YouTube Kids. Videos intended for an informed audience will be automatically hidden. A real relief, isn't it?
Find all of our tutorials to know everything on YouTube:
Our complete file: Youtube: tips, advice and tutorials
How to manage your YouTube subscriptions and comments?
How to properly set up your YouTube account?
How to master all the features of YouTube?
How to properly manage your YouTube channel?