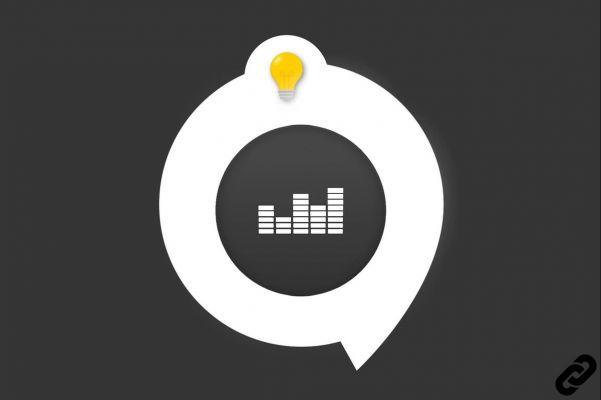 Depending on your Deezer subscription, you can change the audio quality of the music you listen to. This quality has an impact on your
hearing comfort, but also on the volume of data downloaded.
With a free Deezer account, the "standard" audio quality available is 128 kbps. With Premium, Family and Student subscriptions, the high quality reaches 320 kbps. And with a Hi-Fi account, you get 1 kbps (FLAC). To limit the data transfer, you can also revert to the "basic" audio quality, at 411 kbps, regardless of the type of subscription.
How to adjust the audio quality on Deezer?
1. From the app's home screen, go to the settings using the cogwheel at the top right, then choose "Audio".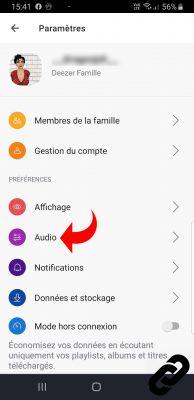 2. From the "Audio" screen, you can select the quality for several types of listening: when using mobile data, when using WiFi, when using a Google Cast device (if applicable), and when downloading songs to listen to
offline.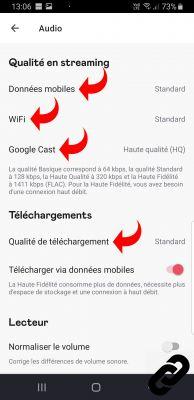 3. With a free account, you can only choose basic and standard modes. With Premium, Family and Student accounts, you get access to high quality on top of that. Note that "basic" quality is not offered for Google Cast devices.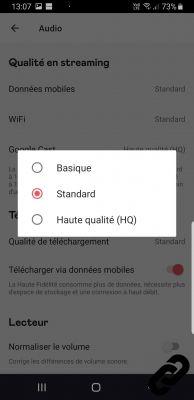 How to normalize the volume on Deezer?
Normalization ensures that the volume remains the same when you listen to several songs in a row.
To take advantage of this feature, go to "Audio", from your account settings, then activate the "Normalize volume" option.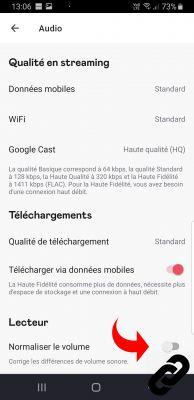 Whatever audio quality you choose to listen to your music on Deezer, it does not affect the features
you have access with your subscription: creation of playlists, sharing of
music, recording of favorites…
> Find all our tutorial series on Deezer
> How to manage your Deezer account?
> How to use Deezer?
> How to listen to Deezer on other devices?