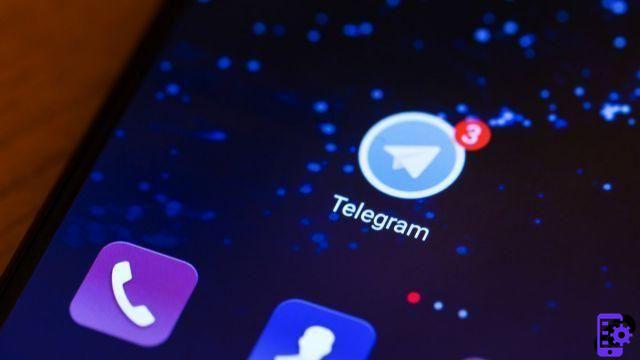 In this new page of the series "How to get started with Telegram? we tell you in detail about the different ways to organize your contacts and messages on this encrypted messaging application.

There are several ways to interact with your contacts on Telegram. And the developers still plan to add more, such as encrypted video calls. Also, count on us to update this page when new features become available.


How does Telegram encrypt your communications?
Message encryption on Telegram works in two distinct ways.
First there are the so-called "classic" messages, those that are sent between users or in groups. These are not transmitted peer to peer, but go through Telegram's servers.
We then understand that the encryption is not optimal. Telegram holds the decryption keys which theoretically allow it to read all messages passing through its servers. On the other hand, these same messages cannot be intercepted by third parties between the sender and the receiver.
For those who want even greater confidentiality, there is what Telegram calls "secret exchanges". Thanks to them, the encryption protocol changes to a model called "end-to-end encryption". Here, Telegram's servers are no longer in the equation. Leaving device A, a message is encrypted until it is received by device B, which alone holds the key to decrypt it.
This whole process is of course invisible to the user, who does not notice anything different. But it ensures that no one outside the sender and the receiver is able to intercept and read the messages that pass through this way.
What unencrypted information passes through Telegram?
We have said it: all "standard" messages transmitted by Telegram must pass through the company's servers. This therefore concerns individual exchanges, messages exchanged within groups, but also channels.
If this method obviously poses confidentiality problems (remember that Telegram has the keys to read the messages stored on its servers), it offers more comfort to the user. How ? By allowing him to find his messages, regardless of the device he uses to connect to his account.
In other words, if you change your phone, you recover your conversation history. If you are using the web client, same thing. Conversely, secret exchanges (and therefore end-to-end encrypted) are only available from a single device.
Manage your contacts on Telegram
Like any messaging, Telegram involves contact management.
Of course, it is possible to recover your list of telephone contacts in order to be able to converse quickly with some who already use Telegram. But the application also allows you to meet people. We explain how to add a contact on Telegram in our new tutorial.
Conversely, you might want to clean up your contacts. And there may be reasons why you want to cut ties with someone. Learn how to block a contact on Telegram. Along the same lines, you might just want to learn how to delete a contact on Telegram.
Finally, Telegram gives its users the opportunity to delete their messages. Either only for them, or for all participants of a discussion. We guide you on how to permanently delete messages on Telegram.
Manage messages on Telegram
Messages are absolutely central to Telegram. Whether they are encrypted or not, it is through them that you communicate with your contacts. Also, the application gives the user some leeway to interact with them.
We can particularly be interested in how to pin a conversation on Telegram, or how to archive messages on Telegram.
But other features allow you to go further. Let's detail them together.
Ephemeral messages
Did you know that Telegram allows you to send ephemeral messages? Or, rather, which self-destruct after a period of time?
To find this feature, it is necessary to go through Telegram's end-to-end encrypted messages, called "secret exchanges". We explain how to send secret messages on Telegram in our dedicated tutorial.
Once the secret exchange has started, all you have to do is type a message and keep your finger pressed on the send button. Telegram will offer you to set a duration after which the message will disappear from the conversation.
Telegram groups
Groups are a flagship feature of Telegram. They can also accommodate some 100 participants!
There are groups of all types. Private or public, between friends or by interest groups. We have prepared a tutorial for you on how to join a group on Telegram.
But you might also want to create your own. We explain everything about how to create a group on Telegram.
Finally, and this is a recent feature, Telegram now gives its users the opportunity to geolocate other users of the application in order to create local groups. A feature to find in detail on our tutorial "How to create a local group on Telegram? »
Telegram channels
Channels are distinct from groups, in that only admins can post to them. They function more like notice boards, searchable but not interactable unless prompted.
Channels can be very useful for companies that want to communicate in an original way. Telegram is still a land to be cleared for them, the channels are a good way to get people talking about their products or services. But most of the time, channels are used by users with common interests. In particular, you can follow the news via certain dedicated channels.
We explain in detail how to create a channel on Telegram so that you too can embark on the adventure.
To read also:
How to properly configure Telegram?
How to master all the features of Telegram?
How to manage and secure your Telegram account?