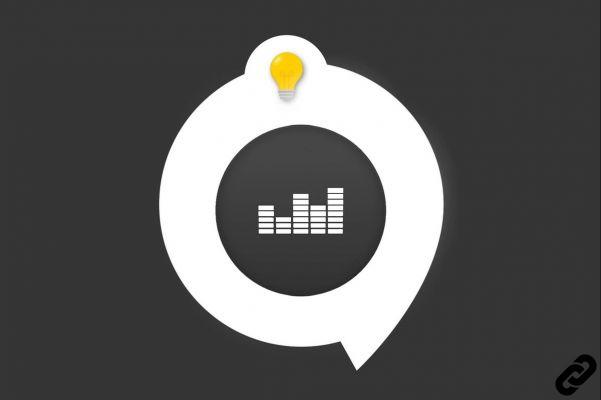 When you install the Deezer app for Android, you need about 1 GB of free space on your phone. But each time you listen to a song, it is downloaded to your
device. Fortunately, there are several ways to save you space.
How to optimize phone space by adjusting storage options on Deezer?
By default, Deezer saves broadcast songs to your phone. In addition to taking up space, it can affect the performance of your device. If it is equipped with a micro SD type card, you can use it to store your titles.
1. From the home screen and the cogwheel at the top right, go to "Data and storage".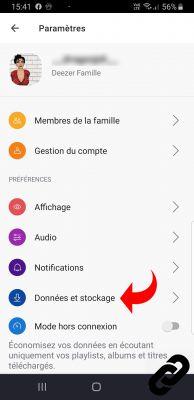 2. In the "Storage space" section, select "Change storage". Note that changing the storage location will delete all Deezer data that has been downloaded so far.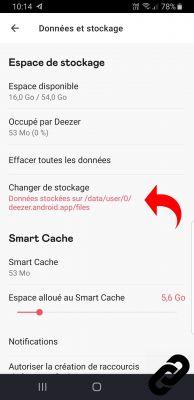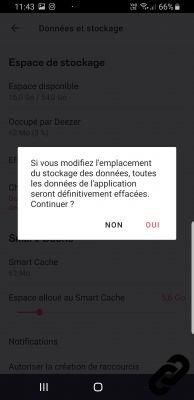 3. Choose the new location for data storage and validate.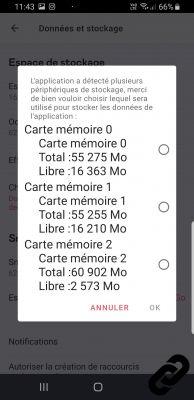 How to save space by adjusting the audio quality on Deezer?
Depending on the subscription corresponding to your account (free, Premium, Family, Hi-Fi or Student), you can listen to your tracks with
quality ranging from 64 kbps to 1411 kbps. To save storage space, you can modify this quality (within the limit of your subscription).
1. In the application settings, accessible from the cogwheel, go to "Audio".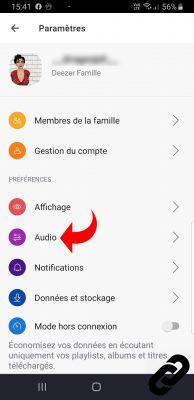 2. Select the audio quality for streaming with mobile data or WiFi, and for offline downloads.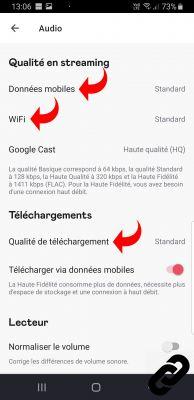 How to save space using Deezer Smart Cache?
When Deezer for Android downloads a track, it is placed in the app's Smart Cache, so that it can be played again later without being downloaded again. Over time, this cache is emptied,
starting with the oldest files. To free up space on
your phone, you can adjust the size allocated to the Smart Cache.
1. From the settings, go to "Data and storage".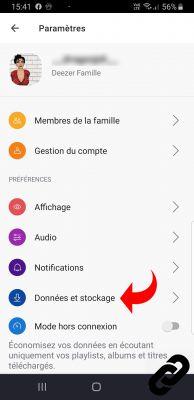 2. In the "Smart Cache" section, use the slider to increase or decrease the cache size.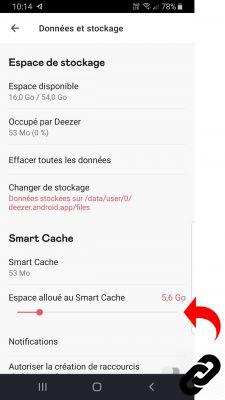 Whatever your subscription, the settings for the storage location, the size of the Smart Cache or the audio quality do not prevent you from having access to all the features of Deezer. On the contrary, these settings allow you to improve your comfort of use.
> Find all our tutorial series on Deezer
> How to manage your Deezer account?
> How to use Deezer?
> How to listen to Deezer on other devices?