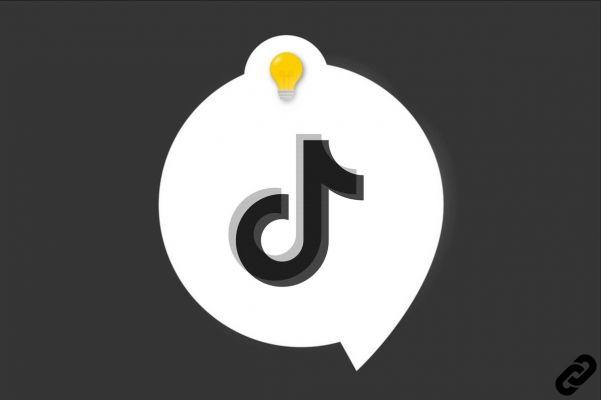 TikTok offers specific tools for people who use the network professionally: statistics, sponsored content, etc. Pro accounts are divided into two types: Enterprise profiles and Creator profiles. These are intended for influencers.
To access information such as the number of views on your profile, your most popular videos and the composition of your audience, you must use a professional account. We explain everything you need to know about its use on the TikTok social network.
Have a Creator or Business account on TikTok
Business accounts are available to anyone who wants to promote their business on TikTok. Creator accounts are available to content creators who already have a certain number of subscribers (the threshold is currently set at 10 followers). To benefit from a pro account, simply follow the tutorial "How to switch your TikTok account to a Business account? ".
One of the main advantages of having a pro account is having access to statistics. These metrics make it possible to better understand the impact of its content and to improve it considerably. Our article "How to check your TikTok statistics? presents the "Statistics" section in detail.
Distribute content as a Creator or Business
The LIVE feature allows you to stream live video. It is only accessible to members who have a minimum of 1000 followers. It is possible to launch a LIVE from the video creation module. Learn how to go live with the tutorial "How to make a TikTok LIVE video?" ".
Creators also have the option of organizing their videos as playlists. This makes it possible to clarify the content and highlight the key themes of the account. Learn how to manage a creator playlist on TikTok.
Interact with your community on TikTok when you have a Creator or Business account
TikTok enables content creators and businesses to build strong communities. To highlight its content and personality, interactions with followers are essential. For this, the platform has implemented a very useful question-and-answer feature. The tutorial "How to add a Q&A on your Creator or Business TikTok account?" explains how to use this option to communicate more effectively with your community.
Influencers are regularly solicited by brands and it may happen that some of their videos promote goods or services. It is therefore important to report sponsored content to your community. The branded content switch is there for that. The article "How to activate your branded content switch on TikTok? explains everything you need to know on the subject.
Find our tutorials to master all the features of TikTok:
Our complete TikTok file: tips, advice and tutorials.
How to manage and secure your TikTok account?
How to manage your contacts and messages on TikTok?
How to properly configure TikTok?
How to master all the features of TikTok?