Spotify is the world leader in streaming music and podcasts. Its platform brings together hundreds of millions of users around the world and its catalog is one of the most comprehensive on the market. In order to get the most out of its features and services, it is essential to know how to get started with Spotify (Android - Windows ).
Once the basics are laid, several tips and advice allow you to
control his user account to perfection.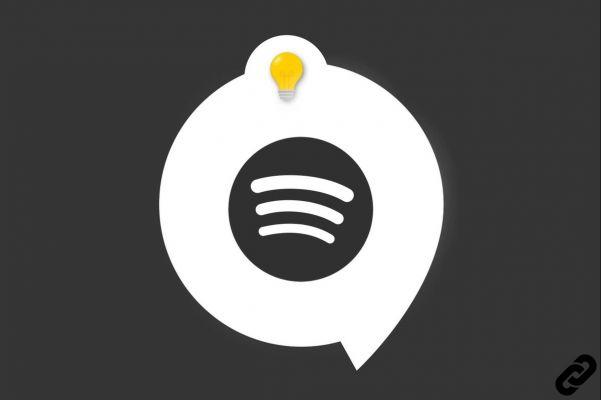 Creating, customizing and deleting a Spotify account
What media can you use Spotify on?
The Spotify app is free. To download the Android version, just go to the Play Store from a mobile or tablet. To download its PC version, go directly to the Spotify website. Users who wish to use the platform without installing it are free to use the web player available on a browser. Good news for Google Chrome, Firefox, Edge and Opera users.
Creation and modifications of a personal account
Although downloading the application is not mandatory, to debut well and access the Spotify catalog it is necessary to open a personal account. This allows you to create playlists, add titles to favorites, share content with other users or even listen to music and podcasts on speakers, in the car, on a television etc
Creating a new account only takes a few minutes and no means of payment is required. An email address, password, display name (pseudonym or real name depending on your preference) and some basic information are requested during this step. In case you are not satisfied with your choices after creating your account, here are the step-by-step explanations in the following tutorial: how to change a display name and profile picture on spotify.
Like many sites and applications, it is possible to make certain changes to a Spotify user account. In order to lend you a hand, here are two mini-guides to know how to change password on spotify but also how to manage your personal data on Spotify. Two very useful features for those who wish to adopt a new, more secure password, modify basic information (country, region, date of birth, etc.). or who prefer to use another email account.

Deleting a personal account
Finally, for users who have not been seduced by Spotify or who would like to switch to a competing platform (such as Deezer, Pandora or Apple Music), the tutorial explaining how to delete your spotify account allows you to draw a line under the platform.
Parameter setting
Spotify reserves a very large number of parameters for its users that can really influence the listening experience and have an impact on data consumption. In order to avoid unpleasant surprises and to enjoy the Spotify catalog without a hitch, it is essential to opt for the most appropriate settings.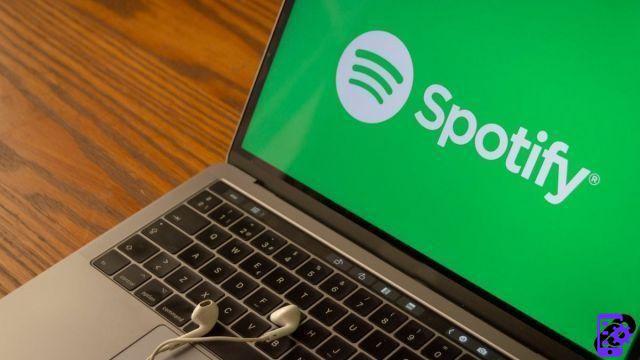 Personalization of notifications
The platform has implemented a full functionality of notifications - in the form of emails and push messages - which can be useful for receiving relevant information such as the latest music releases, current promotional offers, recommendations, release dates, concerts, playlist and artist updates, product news and more. To customize the receipt of these notifications, go to the user guide entitled " how to manage Spotify notifications? ».
Management of advertisements and personal data
Ads on sites and apps can sometimes be intrusive and get on the nerves of users. Spotify, and more specifically its free version, imposes numerous audio announcements and advertising banners which are often personalized by the algorithm according to each person's personal data. To remedy this, you will find a tutorial explaining how to manage and disable Spotify ads.
Customizing sound quality
Sound quality is one of the critical components of a good listening experience. Spotify has understood this well and offers different sound quality settings to adapt to all situations. A crucial feature, especially for streaming music or podcasts outside your home without wasting all the data from your mobile subscription. A tutorial designed for this purpose tells you all about how to manage sound quality on Spotify.
Saver and data storage management
An application like Spotify can be gluttonous in data consumption if it is not correctly configured. A very simple tutorial to follow gives you the keys to be able to reduce your data usage on Spotify. To go further and free up storage space on your device, there is also a solution to clear the cache of your Spotify account.
Spotify offers and subscriptions
The free version of Spotify is great for casual music and podcast listening, but has some limitations that can be frustrating over time. For the most frequent users, Spotify offers several paid subscription offers aimed at individuals, couples and families.
The individual Spotify Premium offer
The platform's flagship offer is called Spotify Premium. For a monthly payment, it allows a user to benefit from a number of very interesting features such as, for example, downloading music for offline listening. This option is particularly appreciated by users who travel a lot or who are regularly on the road for their work.
To learn more about how this offer works and understand how to subscribe to spotify premium, a tutorial explains everything. This Premium offer at a reduced price is also available to students. Here is the procedure to follow in order to access the Spotify Premium Student subscription.
Spotify Premium for couples and families
The platform does not stop there and has also thought of couples and families thanks to two other subscription formulas with some additional features. The tutorials explain their advantages and how to start or join a Duo Premium subscription (limited to two people living under the same roof) or how to start or join a Spotify Family subscription (limited to a maximum of 6 people living under the same roof).
Paid podcast subscriptions
In collaboration with the Anchor platform, acquired by Spotify, it is now possible to subscribe to paid podcasts. An initiative to support creators and access exclusive content. Be careful, because these subscriptions are independent of the Premium offers and must therefore be taken out separately.
As you will have understood, Spotify is not exactly an application like the others and its good handling requires some adjustments. Customizing an account helps lay the right foundation. Preferences settings can really make a difference for the most picky users or those concerned about limiting data downloads. The latter are particularly likely to fall for one of the Premium offers in order to take advantage of the application without restrictions and use it to its full potential.
To read also:
All our tutorials on Spotify
How to use Spotify?
How to connect Spotify to other devices?