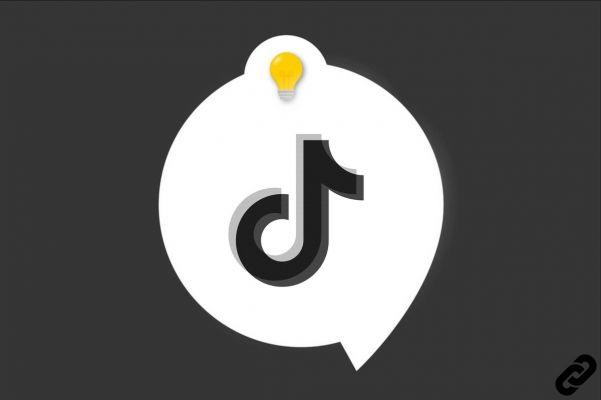 TikTok is probably one of the most enjoyable social networks to use. It's very simple, everything is done to entertain you! However, to use this platform well, it is important to learn how to set it up properly. For this, there is no mystery: everything happens in the "Settings" section, which we will present to you now.
It is possible to customize TikTok for optimal use. Content of the feed, customization of the profile, management of subscribers and notifications… You want to know everything about the subject. So grab your laptop: we'll explain everything to you right now.
Where can I find TikTok settings?
Well thought out, TikTok has been able to keep it simple and offer its users a single section to make the majority of the desired modifications. It is found in a hamburger menu, located just above the profile page.
The "Settings and privacy" section is organized as follows:
An "Account" section, focused on confidentiality and security;

A "Content and Activity" section, for the management of content and activities;




A "Mobile data and cache" section, to manage data and free up space on the phone, if necessary;




A "Assistance" section, to contact the TikTok team in the event of a problem;

A "Connection" part, particularly useful for those who have several accounts;

An "About" section, which includes the various policies in force.
You will have to navigate between these different subsections to personalize and set up your account properly.
Customize your TikTok profile
During a first connection, it is customary, if you want to make yourself known or be recognized by your peers, to update your profile. The first thing to do is to give some indications in his biography. This section allows you to briefly describe yourself and encourage potential visitors to subscribe to your account. Find out how to edit your bio on TikTok in just a few clicks.
Properly manage your TikTok profile and activities
As TikTok is known to be particularly time-consuming, it may be worth moderating your activity on this network. And yes, digital well-being is important!
Tiktok has understood this and that's why the platform has two perfect features for this: a restricted mode, which protects you from inappropriate content and a time limit, to reduce viewing time. To configure them, just consult the tutorials "How to activate the restricted mode on TikTok? and "How to add a time limit on TikTok?" ".
You may also want to prevent certain people from interacting with you or your content. Luckily, this is entirely possible on TikTok. The network, in fact, allows its subscribers to define who can see their video on TikTok . It is also possible to go further and manage inappropriate comments. Just follow the tutorial "How to get rid of offensive comments and spam on TikTok? ".
Manage your notifications on TikTok
Finally, optimizing a TikTok account also involves setting notifications. These short messages are there to notify you of news or events on the social network: the response to a comment, the arrival of a new video created by one of your favorite influencers, a new private message in your inbox , etc. These notifications can easily be configured by following the tutorial "How to activate and deactivate notifications on TikTok? ".
In order not to miss any important content, it is also possible to set up alerts for certain LIVES. There are, in fact, notifications created to inform you of the posting of this kind of event. Are you a fan of LIVES? We explain everything to you in the tutorial "How to activate LIVE notifications on TikTok? ".
Find the tutorials to master all the features of TikTok:
Our complete TikTok file: tips, advice and tutorials.
How to manage and secure your TikTok account?
How to manage your contacts and messages on TikTok?
How to master all the features of TikTok?
How to manage your Creator or Business account on TikTok?