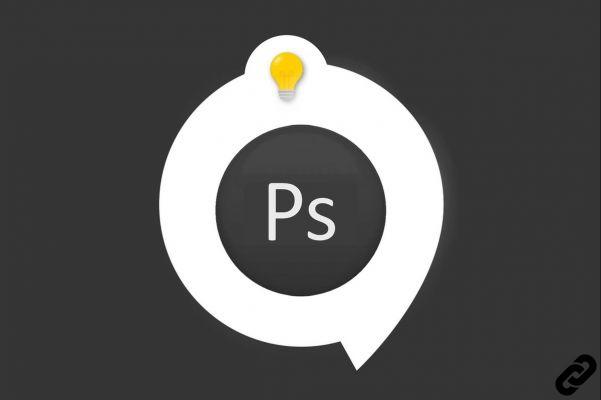 You want to select an object or an area quickly on Photoshop ? We will discover all the steps together.
You can easily make a selection using the Quick Selection tool, which "paints" an area with an adjustable round brush. As you drag the mouse, the selection expands and automatically follows the contours defined by the image.
Discover this tutorial on video or in writing.… It's up to you.
How to quickly select an element in Photoshop?
1. Choose the Quick Selection tool from the toolbar. (If the latter is not visible, hold down the Magic Wand Tool and you will see the "Sub Tools" which will allow you to click the Quick Selection Tool.)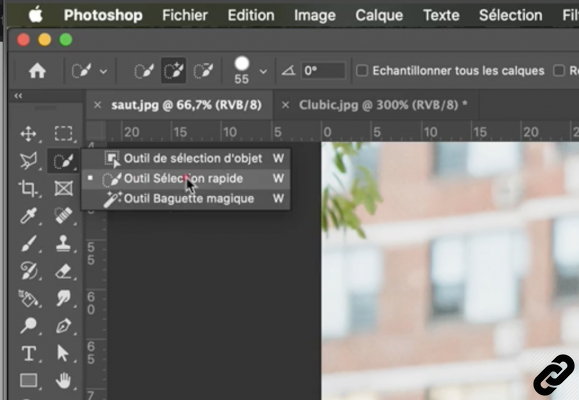 Quick selection tool
2. In the options bar, click one of the following selection options:
1. New selection (if you click, the previous selection disappears)
2. Add to selection (if you click, the selection will be added to the previous one)
3. Subtract from selection. (if you click, the selection will subtract from the previous one)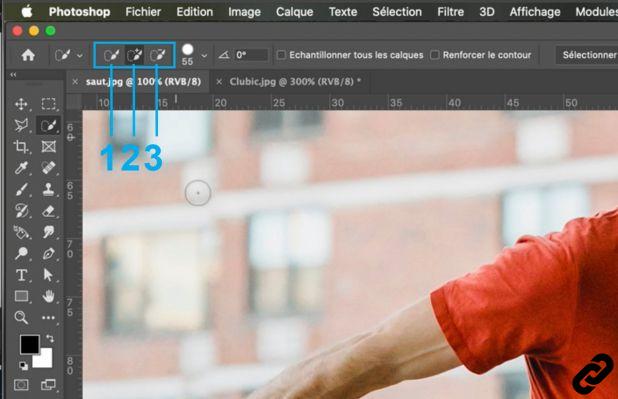 selection options
Option assigned by default: Add to selection is automatically selected
3. If you want change your brush size, click the Brush menu in Toolbar Options and enter a size in pixels or move the scroll bar. Use the options in the Brush menu to make the size of the brush sensitive to pen pressure or your finger on a trackpad.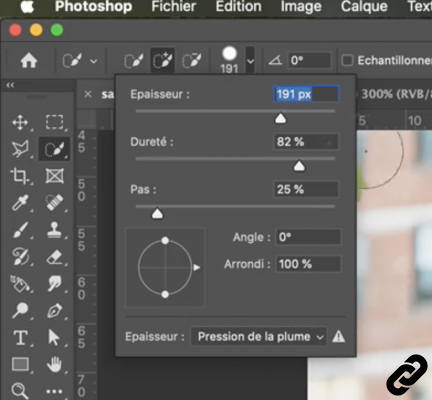 Change your brush size
Thickness = Size of your brush
Hardness = The edges of your brush will be more or less blurred
Waist = Repeat speed of your brush shape
4. Once the tool has been selected and configured
Move over the area you want to select.
Hold down the mouse and the selection expands as you paint the area.
If the update is slow, continue dragging your mouse to complete the selection task.
Selected area
5. You can modify and adjust your selection with the options seen in point 2 of this tutorial.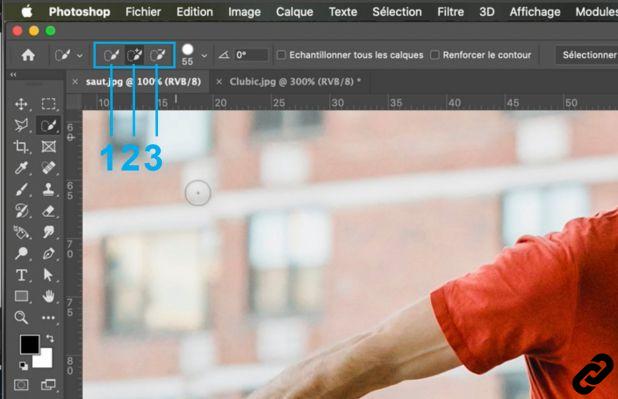 change selection
6. Once you have made your selection, you will be able to move it with the move tool and thus position it where you want it.
And There you go.…
Photoshop you are passionate about and you want Learn More?
Come and discover the complete Photoshop Initiation training.
More than 10 hours of videos, creations and practice.
-20% for all Expertsconnecting readers.
DISCOVER THE TRAINING IN DETAIL