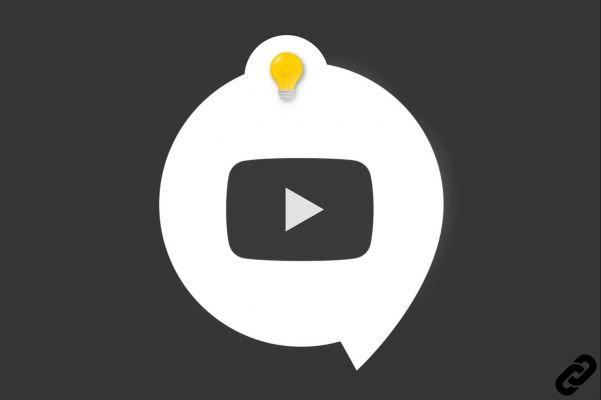 Public chat YouTube , a video can be the source of many interactions. Comments are a sign that a video is generating interest. Better, they boost the popularity of this content and contribute to the reputation of their creator. It is possible to react to comments by liking or replying to them, whether you are the owner of the video or a simple member of the community.
Reacting to a comment allows you to interact with other people. On YouTube, three reactions are possible: to like a message, to indicate that we do not like it or to reply. This tutorial shows you how.
Like (or not like) a comment on YouTube
To like (or not) a message, all you have to do is:
1. Go to the YouTube platform.
2. Go to the video in which the comment to which you wish to react is located. To do this, you just have to click on the thumbnail of the content.
3. Find the comment in the dedicated section. It is located below the video, under the media description.
4. Click the thumbs up (or thumbs down) icon.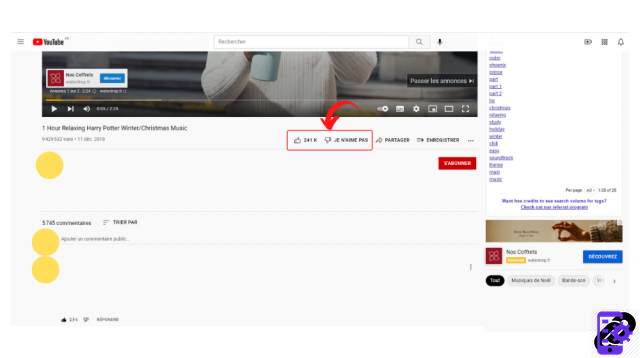 5. There you go! You reacted well to the comment.
Reply to a comment on YouTube
It is also possible to create a discussion thread separate from the global conversation by replying to a specific comment:
1. Go to YouTube.
2. Select a video by clicking on its thumbnail.
3. Find the comment you want to react to and click "Reply".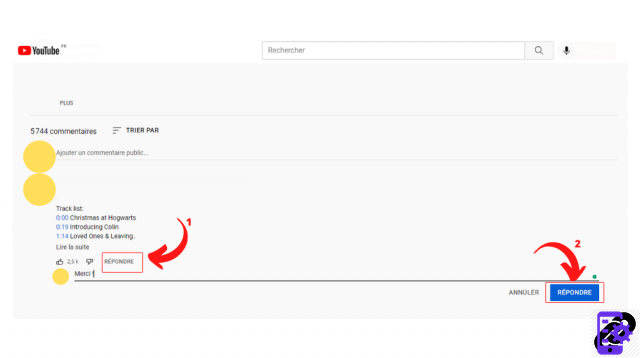 4. A text field opens. Type your message and click "Reply" to send it. If you decide not to post your comment, you can click on the "Cancel" button. You can also edit or delete your message by clicking on the three vertical dots icon next to your reply and choosing the option that suits you.
For content creators, it is possible to respond to comments on their channel through the YouTube Studio . The list of messages is available in the "Comments" section, accessible in the column located on the left of the screen on the studio's home page. You can respond to each comment manually or choose one of the responses suggested by the platform.
Find all the tutorials to master all the features of YouTube:
Our complete YouTube file: tips, advice and tutorials
How to manage subscriptions and comments on YouTube?