As it is sometimes necessary to undertake a clean reinstallation of your Windows PC, to remedy growing system instability or declining performance, it is useful to reset your Android smartphone. Samsung's Galaxy are among the most popular models of Android, we have decided to dedicate this quick tutorial to them.
Why the hell would you want to reset your Galaxy? Because it can solve any malfunctions or delays, which sometimes occur over time. And it is especially necessary in the event of transfer of the mobile to a third person, for example. The idea is to restore the factory configuration, after which the Galaxy will be like the first day you took it out of its box, the possible scratches and other marks of time and more.
Note that you can also just reset the phone's default settings (useful when you and or someone else have tweaked things without really knowing what) or the network settings, depending on the problems observed and their severity . In these last two cases, there is no risk: your personal data is preserved.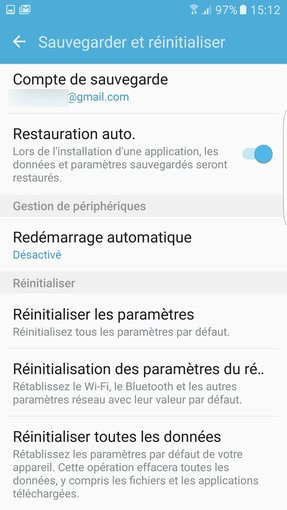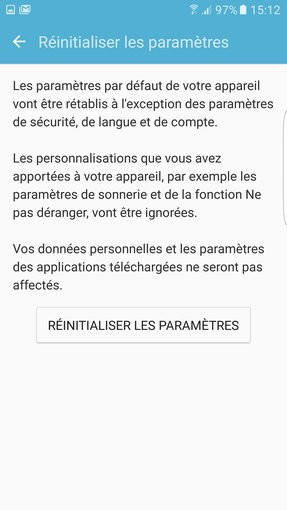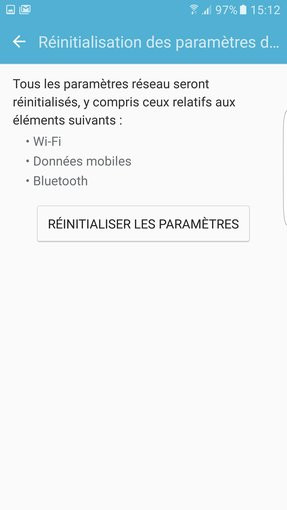 Before resetting, save!
Only the complete reset "of all data" will overwrite all the content of the phone, to make it blank: personal data (photos, contacts, emails, SMS), smartphone settings, installed applications and accounts entered (Gmail, Outlook, Facebook, Twitter, Instagram, Dropbox, etc). If this is the procedure you plan to launch, you must first ensure that your personal data has been saved. The vast majority of this sensitive content can be synced to your Google account. Go to Apps > Settings > Accounts > Google and enable all sync fields, then tap More > Sync now (with an active Wi-Fi connection). Emails, contacts, calendars and application data will be backed up.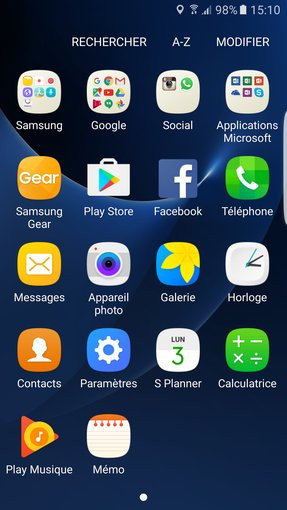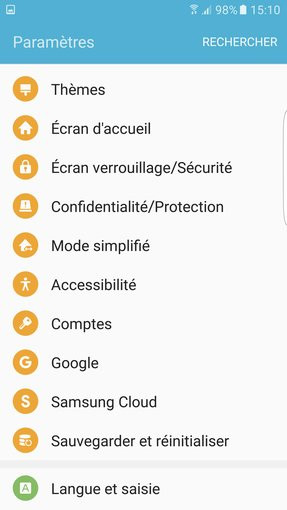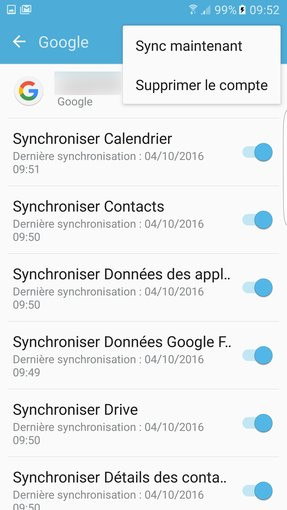 The other solution is to use the Samsung Cloud backup tool (in Apps > Settings), which however requires a Samsung account.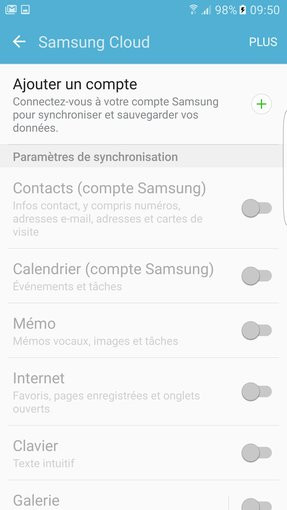 The safest thing is to manually check the data to be backed up, especially for photos / videos and SMS.
1) For photos and videos,
all you have to do is connect your Galaxy via USB to a computer, set the USB connection mode to Transfer media files (from the notifications pane) and copy/paste the files contained in the DCIM folder to a folder of your choice on the PC. Be careful, you must also remember to recover the images produced by other photo applications, such as SnapSeed or Instagram. The advantage of this method, in addition to its simplicity, is that it guarantees you to recover your photos and videos in their native resolution. While cloud sync tools can compress and reduce file size (and therefore quality) before uploading them to remote servers. This is particularly the case with Google Photos by default.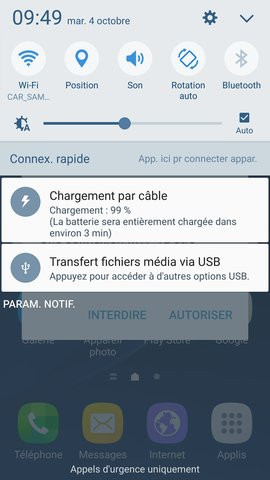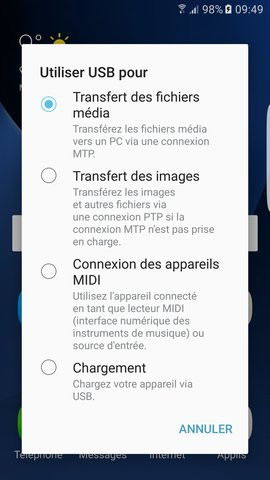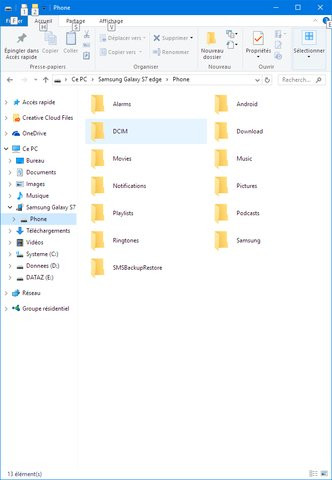 2) For SMS and MMS,
you will have to go through an application such as SMS Backup & Restore, since neither Google nor Samsung synchronize them. Install or open the application, tap Backup, check Text Messages and Include MMS Messages and opt for Local Backup and Upload with sending to your Google Drive, Dropbox or Email history to have a remote backup copy. Check that the .XML file has been created in the desired location (in the SMSBackupRestore directory of the default phone, or on the chosen cloud service. Put this file in a safe place (on your PC) if you do not have not opted for a remote backup, since all data on the phone will be overwritten.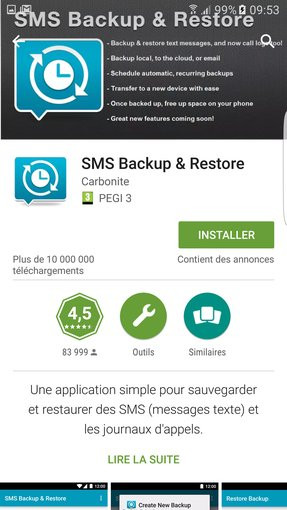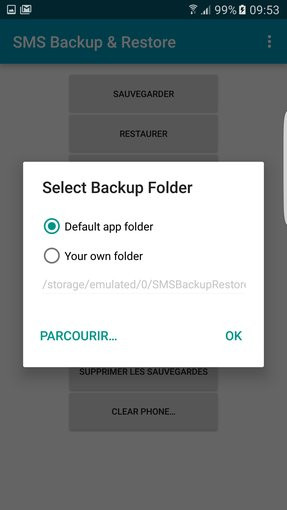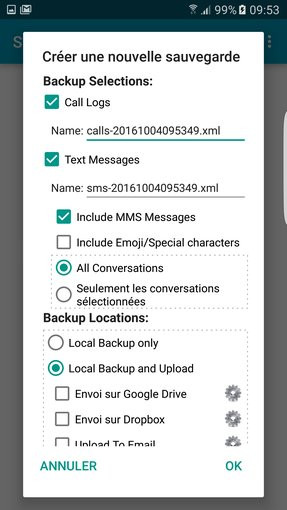 After the reset, you will only have to do the reverse manipulation. Install SMS Backup & Restore, copy the XML file in the eponymous directory of the Galaxy connected to a computer, start the application, choose to restore and choose the famous file.
The reset
Now, the process couldn't be simpler: just go to Apps > Settings > Backup and reset > Reset all data and skip the warnings twice by validating. Your Galaxy will restart like new, after formatting and reinstalling, fully automated.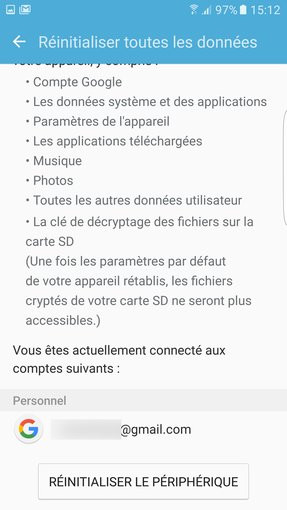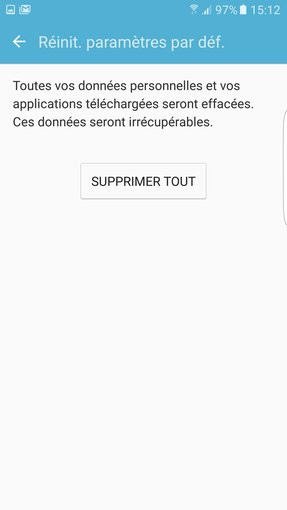 You will only have to turn off the smartphone in case of resale, or follow the steps of the restart to start again on a sound basis! In this second case, to simplify the maneuver, you can restore the Galaxy from the last known configuration (if Google offers it to you) or use the restoration of Samsung (if you have a Samsung account and you made a backup via home utility). This will at least find all the applications installed on your Galaxy.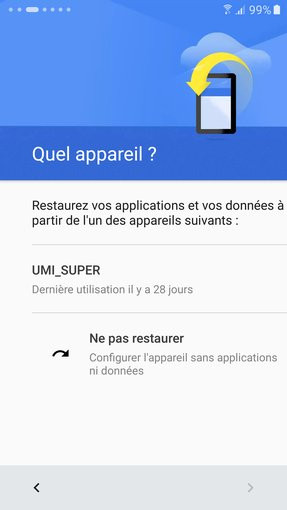 This is what Google can offer you at the time of reinstallation
The following tips for Android:

How to unlock your Android smartphone when you have forgotten the diagram?
How do I uninstall default apps on Android?
How to manage Google's online backup?
How to install Android 7.0 on your smartphone?