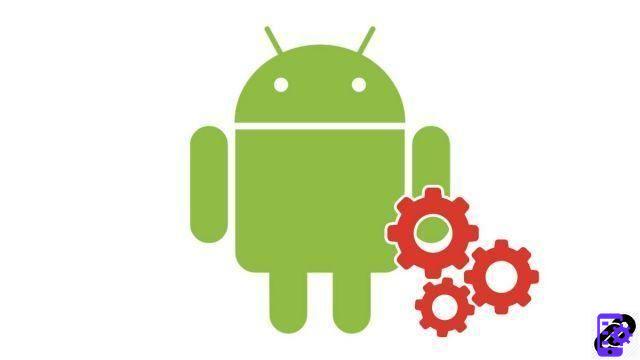 Performing a reset of your Android smartphone is not a trivial task. That's why we support you in this process through this tutorial. Follow all the steps described below, and everything will be fine!

Learn how to debug and repair your Android smartphone with Expertsconnecting tutorials. On the program this time, the steps to follow to restore your mobile.

Faced with a problem with your Android smartphone, the only solution is sometimes to completely restore your device, i.e. reset it to the factory configuration to find it in the same state as when you bought it, software speaking anyway. This operation erases all the information saved on the device: photos, messages, contacts, applications. It is therefore not a manipulation to be taken lightly, and certain precautions are necessary.


Before restoring your Android smartphone
To ensure that the restore completes smoothly, be sure to make some preparations.
Make sure you know the username and password of the Google account linked to the phone. The username can be found in the Accounts category of Settings. You also need to be sure you know the device's passcode, pattern, or password depending on the lockout method in place. Back up your data with your Google account. You will be able to recover all your files, and the applications will be automatically reinstalled on the next smartphone configured with this Google account (including this one). Make sure you have internet access (WiFi or mobile data), you will need a connection to reconfigure the device after the reset. Finally, connect the smartphone to a power source and let it charge until the end of the manipulation. A battery failure during the maneuver could indeed cause many problems.
Restore your Android smartphone
Now that we are off to a good start, we can tackle the serious stuff: the reset itself. Here are the steps to follow (note that depending on your overlay, some details may differ slightly from the explanations below).
Go to the Settings of the smartphone.






Go to "System", then"Advanced" and finally "Reset options"or type directly"Reset options" in the search bar if your device has one.



Select "Erase All Data (Factory Reset)".



Choose "Reset phone"Or"All files on the phone".

Enter your code, pattern or password if applicable and validate to confirm the operation. And now, voila ! The smartphone is like new from the software point of view. When you turn it on again, it will be exactly like the first day, with all the configuration to reproduce (a faster step if you made a backup). Hoping that the operation will have solved your problems and given a boost to your device!
Find other tutorials to help you debug and repair your Android smartphone:
What to do when you have forgotten the code of your Android smartphone?
How to unlock an Android smartphone?
How to know the state of health of an Android smartphone battery?
How to unlock an Android smartphone that restarts in a loop?
How to force an Android smartphone to shut down?
How to unlock an Android smartphone without the lock code?
How to recover a deleted SMS on an Android smartphone?
How to erase all data from an Android smartphone?
How to reset an Android smartphone?
How to make a full backup of an Android smartphone?
How to free up memory on your Android smartphone?
How to fix Android smartphone stuck on black screen?
How to fix the Play Store on an Android smartphone?
How to recover data from a broken Android smartphone?
How to recover deleted file on Android smartphone?