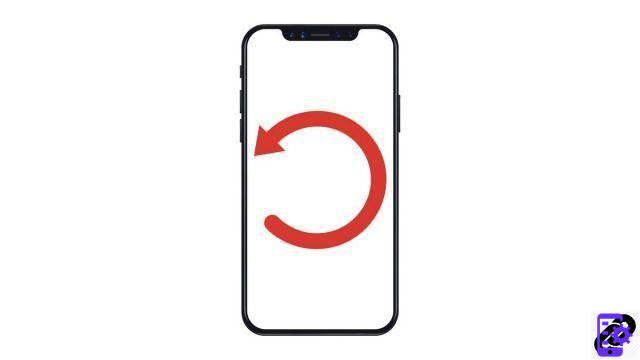 Your iPhone is malfunctioning, you want to recover deleted data or want to switch to a stable version of iOS after trying a beta? You must therefore go through the restoration in order to debug and repair your iPhone. But how to do it exactly? We tell you everything in this tutorial!

There are actually two ways to go about it. The first takes place entirely from your phone, but will first require you to reset your iPhone. The second will take you through iTunes, but does not require a reset first.


Restore your iPhone from iCloud
Start by reset your iPhone (see the tutorial)


When you first start up your refurbished iPhone, a pane titled Apps and data will be displayed, and will offer you to Restore from iCloud. Choose this option



Fill in your Apple IDs to sign in to your iCloud account


The preliminary restoration procedure begins, and lasts a few minutes
Once back on your iPhone's home screen, the rest of your backed up content (photos, apps, music, etc.)
will automatically restore in the background
.
Use iTunes to restore your iPhone
Open iTunes on the PC or Mac where you backed up your iPhone, and connect your smartphone to it


Click on the small iPhone-shaped icon that appears at the top left of iTunes to access the device configuration


In the Backups panel, click on Restore backup copy, then choose the most appropriate backup for your needs


Leave your iPhone connected to iTunes, and wait for the process to complete.
Restoring your iPhone is often the best way to overcome recurring problems on your device. It's also the only way to downgrade iOS if you're unhappy with the current version, or if you've joined Apple's beta testing program.
Find other tutorials to help you debug and repair your iPhone:
What to do when you have forgotten your iPhone passcode?
How to unlock an iPhone?
How to know the state of health of your iPhone battery?
How to recover deleted SMS on iPhone?
How to unlock iPhone without passcode?
How to reset your iPhone?
How to make a backup of your iPhone?
How to free up memory on your iPhone?
How to unlock an iPhone that restarts in a loop?
How to fix iPhone stuck on white screen?
How to fix iPhone stuck on black screen?
How to fix iPhone stuck on apple on startup?
How to reset iPhone without losing data?
How to put your iPhone in Recovery mode?
How to force an iPhone to shut down?
How to put your iPhone in DFU mode?
How to Recover Data from Broken iPhone?