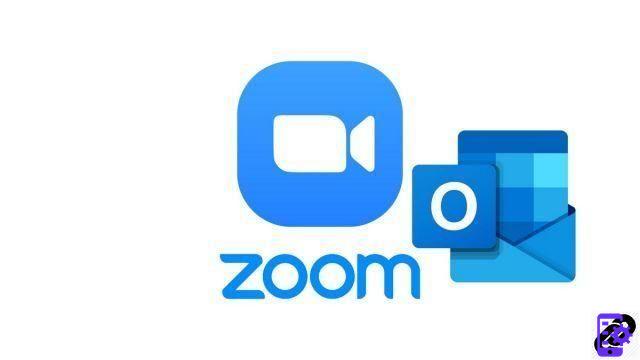 Meetings and webinars on the video conferencing app can be scheduled in advance and saved to your various digital calendars easily. Directly from the Zoom desktop client, you can easily synchronize a meeting, including meetings at regular intervals, with one click.

Let's see in this tutorial how to synchronize your meetings with Microsoft Outlook, a feature available in the free version of Zoom. A new step to learn how to properly manage meetings on Zoom.


Schedule a meeting in Outlook with Zoom
Open the Zoom desktop app.




On the home page, click on the " Programmer to schedule a Zoom video call.



Fill in the fields as you wish, then click on " Outlook " in the section " Calendar ».



Click on " Programmer » at the bottom of the window to validate your scheduled meeting on the videoconferencing system.

The Outlook client on Windows will then automatically open to sync your email address and Outlook calendar with Zoom. The process explained above is also valid, more or less, if you want to synchronize your web conference with Google Calendar. These are the two "compatible" digital calendars directly with the videoconferencing software.
Once the recurring meeting is scheduled, you can set up a password and then share the virtual meeting room URL to all chosen attendees, through third-party apps like Messenger, or simply from your chat list. contacts on Zoom. Scheduling a recurring meeting is a simple process on desktop, but you can't do it on the Android and iOS versions of Zoom. Your mobile devices, on the other hand, will be synchronized automatically once the meeting is scheduled and you will receive notifications.
As we said, a web conference can only be synchronized with Google Calendar and Outlook. However, by logging into the Zoom Market Place from your web browser, you can access various scheduling features to better organize your meeting. Calendly, Acuity Scheduling, TeamUp, etc. : There is something for every taste ! Once the desired application is synchronized with the communication tool, it can send reminders directly to your instant messaging, while also being connected to your Google account. The Zoom Marketplace offers serious collaboration tools to organize your video conferences and manage your online business communication smoothly. Others will allow you to enrich your presentations on Zoom.
If you multiply the applications installed on Zoom, where access to your various personal accounts is then concentrated, it is important to properly secure your account. Your password must be strong, contain various characters to strengthen authentication. Prioritize content sharing and screen sharing with contacts whose identities you know.
Find other tutorials to help you manage your meetings on Zoom:
How do I create a meeting on Zoom?
How do I join a meeting on Zoom?
How do I schedule a meeting on Zoom?
How do I record a meeting on Zoom?
How do I share a file on Zoom?
How to be silent on Zoom?
How do I lock a meeting on Zoom?
How do I stop a participant's camera during a meeting on Zoom?
How do I invite someone to join a meeting on Zoom?
How do I schedule recurring meetings on Zoom?
How do I turn chat on and off during a meeting on Zoom?
How do I turn off screen sharing for meeting participants on Zoom?
How do I kick someone out of a Zoom meeting?
How to schedule a meeting on Google Calendar with Zoom?
How to automatically mute the microphone of new participants in a Zoom meeting?