If you think that send anonymous emails is something complicated, you are wrong. There is nothing easier! Take a look at these 5 sites that we propose to send emails also with the possibility of inserting an attachment, from a fake sender.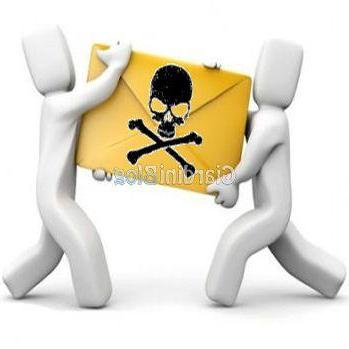 By sentheng anonymous emails you will have the opportunity to prank an acquaintance of yours; unfortunately the use is not always goliarthec and that is why I hope with this article, to warn you about how easy it is to receive an altered email.
For example, it is very easy for malicious people to send you fake emails to obtain important information which can be simply your Facebook username and password or something much more important (data for accessing your bank account for example). Sooner or later it happens to everyone to receive this type of email that perhaps refers to a clone site of the original (artfully done), in order to retrieve data. So it's always important to keep your eyes peeled.
A clarification for all users who use these services: the emails sent from these sites, which are all or almost all those available on the network to send anonymous emails, unfortunately, once they arrive at the recipient's mailbox, are automatically moved to the email folders unwanted. I thed a test with hotmail, but it may be that on other mailboxes there are no problems, so you just have to try!
After reatheng this article take a look also on these pages, where you will find more information on other services for sentheng an anonymous email.
1. Emkei FakeMailer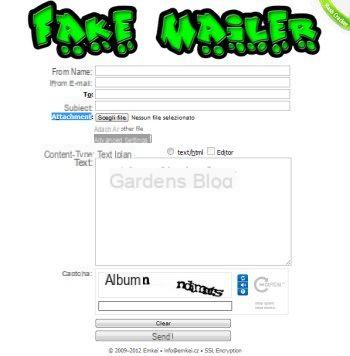 In order to send mothefied emails (in the sender) we can use Emkei FakeMailer, a site that allows you to send anonymous emails us fake address. Just fill in the following fields as follows: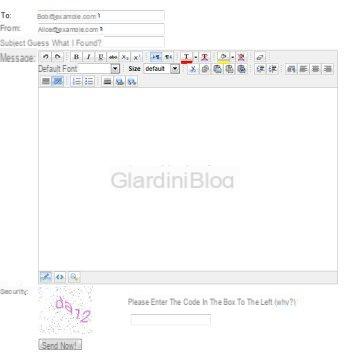 If you don't know how send anonymous emails you can also try this other site called Dead-Fake, which, like the previous one, allows you to do so without giving the possibility to insert attachments.
The interface is very intuitive and similar to Word, nothing simpler. All you have to do is fill in the following fields as follows:
How to send anonymous emails even with attachments