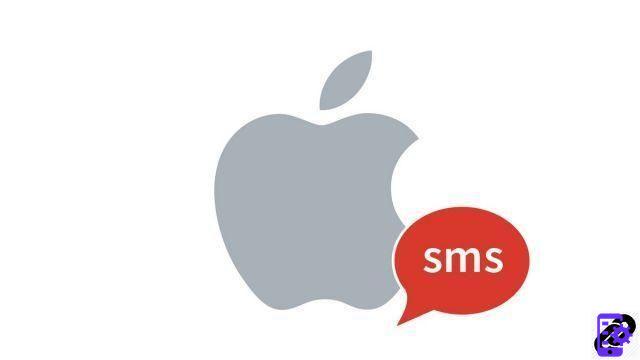 Thanks to its Continuity function, Apple allows you to use your iPhone or your Mac indiscriminately for certain tasks, such as making calls or sending SMS. With this tutorial, you can use your computer to receive or send text messages over the phone's cellular network.

First, you must have an iPhone running on iOS 8.1 or later with an activated cellular plan. You will also need a Mac updated to OS X Yosemite or a later version. Both devices must be signed in to iMessage and iCloud with the same Apple ID. Finally, they must be connected to the same WiFi network.


Allow SMS forwarding from your iPhone
In iPhone settings, tap Messages.



Check that imessages is on, then press SMS transfer.


Authorize your Mac by activating the corresponding button.


On your Mac, you will receive the notification next.
Enable iMessages app on Mac to send SMS
Open the app imessages on the Mac.


Open the Preferences menu of the app.


Check the options Activate this account and Activate Messages in iCloud.
Send an SMS with your Mac
Open the app imessages.


In the recipient bar, enter a contact's name.


In the message input bar, enter the SMS content.
By following these steps, you will also be able to receive your SMS on your Mac, simultaneously. Messages are automatically synced between your iPhone and your Mac. To deactivate this function, simply open the
iMessages preferences
on Mac and uncheck the box
Activate this account
.
Find other tutorials on Mac:
How do I uninstall software on Mac?
How do I turn off software from automatically launching when Mac starts up?
How to make calls with your Mac?
How to open a .rar archive on Mac?
How do I force software to quit on Mac?