When it comes to Android screen sharing, there are various interpretations. This sharing can in fact take place in different ways, for example by projecting the Android screen on a PC, or by mirroring the Android screen on the TV, or alternatively by sharing screenshots captured on the screen of the Android device. In this article we want to focus on the latter method of sharing.
We have already seen how to capture the screen on Android, but below we want to indicate a way to do this directly from the PC in order to have the images captured already on the computer ready to be sent via email, published on Facebook / Twitter or shared with friends and family in other ways. The program that allows you to do this is called MobileGO, a program already very popular among Android users because it allows you to manage all device data directly from your computer and allows you to make complete or selective backups of the data.
Share Android Screen via Screenshots
First download and install MobileGO on your Windows computer:
If you have a Mac download and install TunesGO (Mac)
After installing and running the program you will see this screen: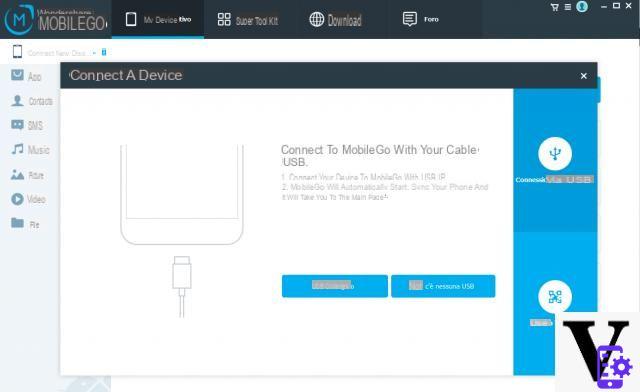 As you can see, you will have two possibilities to connect the Android device to the computer. You can use both the classic connection via USB and the connection via Wi-Fi. In both cases, upon successful connection, the screen image of your mobile phone will appear on the program, as seen in the following figure: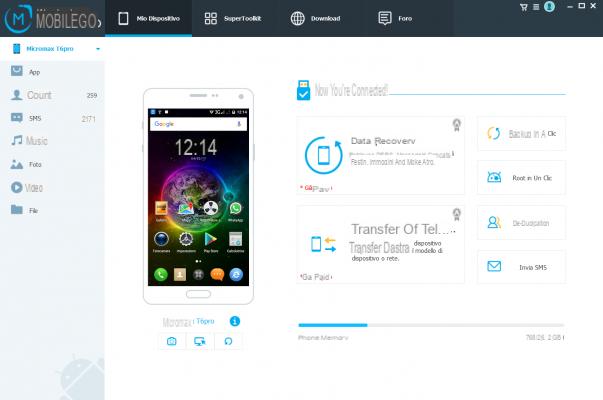 Now all you have to do is press on the icon under the image of the device (icon in the shape of camera). The picture of the screen will be taken. By default, the screenshot is saved in image format . Png. Once this is done, you can select the folder on your PC in which to save the screenshot.
If you want to take another screenshot you just need to change the screen on your Android phone or tablet and then click the Refresh button. Then you can capture the image of the new screen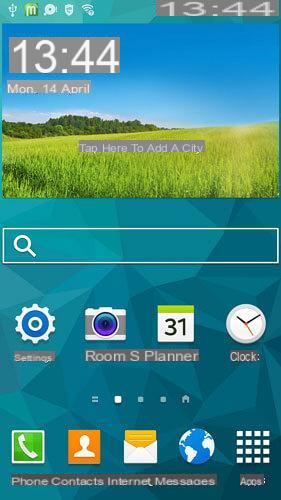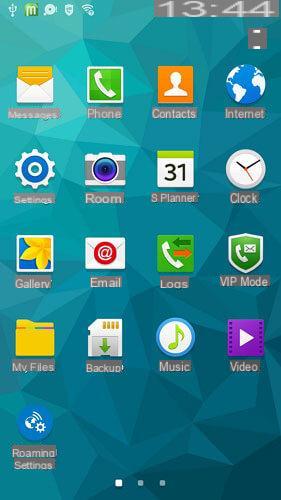 Now that you have managed to capture the screen of the mobile you can proceed with the sharing. If you intend to share such images on Facebook, Twitter and other social networks, log in to these websites and share them as you already do with photos.