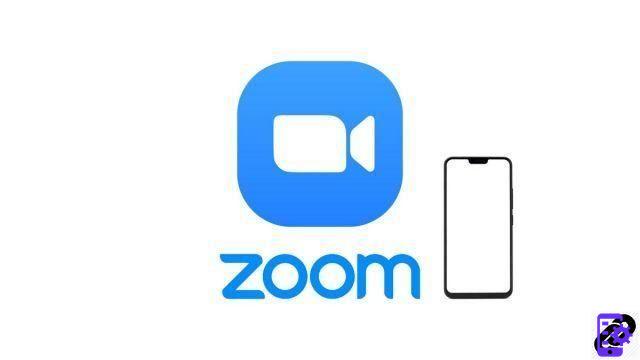 Screen sharing has become an essential feature of video conferencing software. It extends the possibilities of remote collaborative work and all the videoconferencing solutions on the market have adopted it: Google Hangouts, Discord or Skype.

During a virtual meeting on Zoom, you can share your screen from the desktop application, but also by being a participant or moderator of a meeting on a mobile device. Whether it's an Android or iOS smartphone, a tablet or an iPad, you can share your screen with your colleagues in just a few clicks.

Better: screen sharing on Zoom is not limited to the number of participants. If you are doing a videoconference with 100 people (the maximum number of participants on Zoom), everyone can, if they wish, share their screen, even on the free version of Zoom. A feature that can be highly practical in a professional setting.

As part of our series of tutorials dedicated to teaching you how to master all the features of Zoom, we explain how to share your smartphone screen.


Share your smartphone screen on Zoom
Open your Zoom mobile app and click the " New meeting ».




In the toolbar at the bottom of your virtual meeting screen, click the " Share ».



From the drop-down menu, choose " Screen ».



A warning window regarding sensitive information that Zoom may collect will appear. Click on " Start ". Your screen is now in sharing mode in the meeting.

Note that all you have to do is return to Zoom from your mobile and click on the "
Stop screen sharing
to stop this one.
Regarding the warning message that appears before starting a screen share on Zoom, this is one of the (big) problems with Zoom's TOS. Indeed, the platform reserves the right to use images filmed during your videoconferences for commercial purposes. A choice that has been criticized at length in the press and by users of the platform, including on Expertsconnecting. However, Zoom has recently started to backtrack on this type of practice. But still take this particularity into account before activating screen sharing. Also pay attention to the screenshots that your interlocutors can make of your Android smartphone or your iPhone. It's exactly the same on Android tablets and iPads.
On mobile, Zoom users can also share an interactive whiteboard, documents, photos, URLs, bookmarks, and more. All you need is that your device is compatible with the Zoom app, which shouldn't be a problem, and that you have the latest version of Zoom. Updates are done automatically. Unlike the version of Zoom on Windows, macOS or Ubuntu, the mobile version of Zoom does not allow you to share a single part of your screen or to select a specific application to share. The full screen will be displayed to your collaborators. However, it allows simultaneous access to all the usual Zoom features, such as instant messaging.
Whether you are the leader or the guest of a meeting does not change these functionalities a priori. However, the leader of a meeting can choose to prohibit them. You will then need to request access.
Find other tutorials to help you master all the features of Zoom:
How to use a virtual background on Zoom?
How to share your screen on Zoom?
How do I activate a notification when someone joins a Zoom meeting?