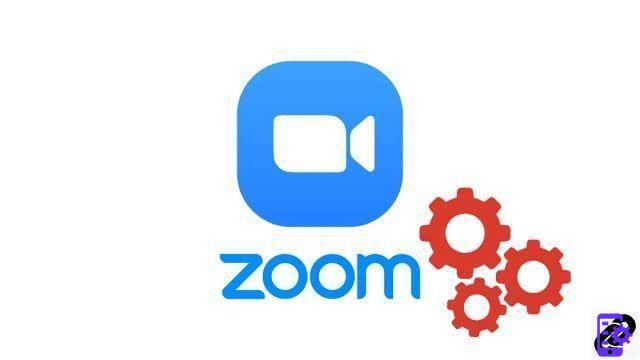 Like Discord or Google Hangouts, the Zoom video conferencing application has opted to implement a feature to share your screen. Very practical for optimizing collaboration between colleagues, screen sharing on Zoom offers ideal visual support for teleworkers choosing the option of collaborative work by videoconference.

It is also possible to share several screens simultaneously, on the same conversation, even on the free version of Zoom. If you want to learn how to master all the features of Zoom, this quick and easy tutorial is for you.


Share your screen on Zoom
Open the Zoom desktop app, then start or join a meeting.




In the task bar, click on " Share screen ».



A screen sharing settings window opens. It allows you to choose whether you want to share your whole screen, a specific application, a whiteboard, etc. This allows you to share only the tabs you want during a meeting.



Then click on " Share to share your screen with the various participants in the meeting.

Every participant can screen share during a meeting, and the meeting host does not need to approve or "name" a participant to be able to share their screen. He can, however, "lock screen sharing" during a conversation, via the button mentioned above in the taskbar.
The videoconferencing solution offers this functionality on the desktop versions of Zoom, but also on Android and iOS. It is possible to share your screen from iPad, tablet and smartphone just as easily. However, the webcam of your mobile devices will not be activated. Your contributors, in a meeting room, will only see your full mobile screen. Pay attention to screenshots that may be taken. It is not possible to perform screen sharing via the web browser version (Mozilla Firefox, Google Chrome or others) of Zoom.
During a video conference on Zoom, you can also use file sharing by clicking on "
Converse
in the toolbar. The compatible files are numerous and can be transmitted to several participants simultaneously or to only one. Remember that instant messaging exists for your conversations without audio or video. It is possible to enrich Zoom with apps like Messenger or Google Calendar. They can be downloaded from the Zoom Market Place and sync with your desktop application.
These different collaborative options allow Zoom to offer a complete remote meeting service, which easily stands up to Hangouts or Microsoft Teams. However, a Powerpoint creation option would be welcome to further enrich the teleconferencing tool.
Find other tutorials to help you master all the features of Zoom:
How do I install an application on Zoom?
How to use a virtual background on Zoom?
How to share the screen of your smartphone on Zoom?
How do I activate a notification when someone joins a Zoom meeting?