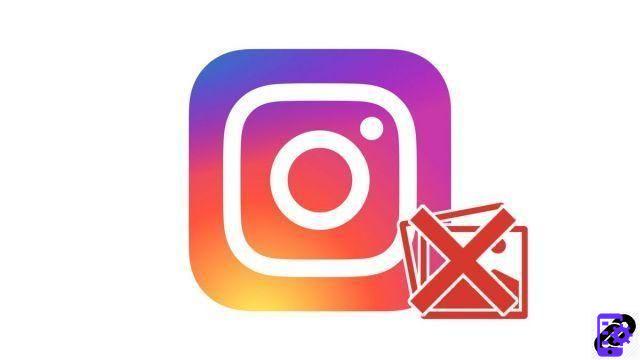 On Instagram, the repeated playback of videos can severely affect your data consumption. If you're an Insta junkie and your plan isn't keeping up, it might be worth knowing how to disable video autoplay. You will be able to enjoy the application without exhausting your stock of GB.

To improve your user experience, it is important to know your application well and in particular to know how to manage content and posts on Instagram. This tutorial will add a string to your bow by teaching you how to save your data when you scroll on this social network. You will see that the path to achieve this is not complex, but to easily access this feature, you must nevertheless know it!


Disable autoplay videos on Instagram
Start by opening the Instagram app on your smartphone or tablet (or even on your PC), then go to your personal page. To do this, tap on the small profile picture located at the bottom right of your screen.




Once you are on your page, press the "Settings" button: it is at the top right and is made up of three horizontal lines stacked vertically.



When you touch this button, a pane opens on the right, taking up half of the screen. At the very bottom of this tab is a line where he writes "Settings" and in front of which we can see the symbol of a gear. Select this line.



From the menu, choose "Account" from the various options.



You access a new page on which you can manage several features related to your account and your use of Instagram. Select "Cellular Data Usage".



You are now in the "Cellular data settings". You can see a gray button next to the words "Data saver". This means that the saver is not active and therefore the videos play instantly. Press the button (or mention) to activate this feature. This will turn blue, proof that it is active.

You now know how to disable automatic video playback and thus preserve your mobile plan.
Instagram, which streams content continuously, does not have a feature that allows you to block videos from playing. The principle of this social network is to scroll, view what interests us and quickly move on to another publication. Disabling the autoplay of videos on Instagram therefore does not correspond to the system implemented by the application, but it allows you not to use too much data (and therefore not to ruin your plan). The videos will continue to be launched, but their loading will be slower, since, usually, all the video content is downloaded in advance and not instantly: this explains the very high data consumption that the Instagram application can generate.
Find other tutorials to help you manage content and your publications on Instagram:
How to create a live video on Instagram?
How to add music to an Instagram story?
How to add stickers to an Instagram story?
How to download all the photos and videos from his Instagram account?
How to do a story poll on Instagram?
How to upload a video to Instagram?
How do I delete a post on Instagram?
How to upload a photo to Instagram?
How to post a story on Instagram?
How do I post multiple photos in one Instagram post?