Summary
Install and configure iCloud on Windows
iCloud: your files, photos, emails, contacts and files synchronized in real time
iCloud: a full browser version to avoid installations
Do you have an iPhone or iPad but also a Windows PC? Apple has also thought of you to allow you to enjoy all your files on your computer. We explain here how to simply access your iCloud storage space.
iCloud is a storage system perfectly integrated into the Mac, but Apple knows that many of its iPhone and iPad users have not taken the plunge and acquired an Apple-stamped computer to replace their good old family PC or laptop.
The Californian manufacturer has therefore worked on several solutions allowing you to take advantage of your data, photos and videos directly on your PC and to synchronize your various documents via the Internet with your Windows computer.
Install and configure iCloud on Windows
In order to take advantage of the automatic synchronization of its iCloud storage space on Windows, Apple offers software to be recovered from the manufacturer's site for earlier versions of Windows, or from the Microsoft Store if your PC is using Windows 10 or Windows 11, and to install on his machine.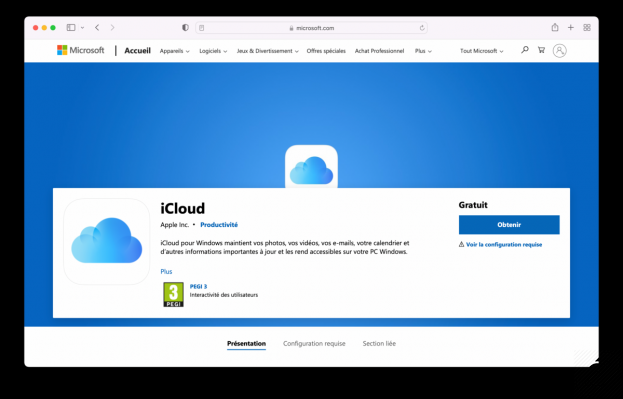 Once installed, iCloud Drive will integrate directly with Windows File Explorer. You can access it in the same way as when you want to go to your hard disk or to one of your user directories. Several applications will also be available to configure and use iCloud photo sharing or easily find your various passwords stored in the iCloud keychain.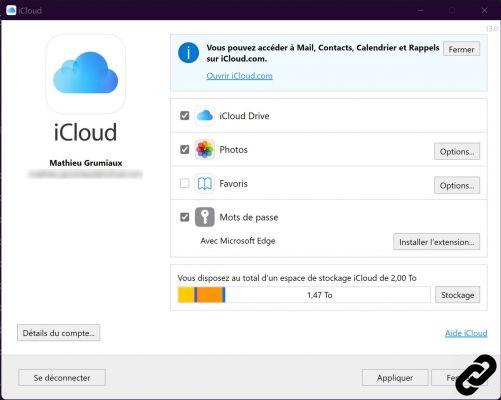 © Expertsconnecting.com
Note, however, that Apple retains real control of its storage solution and does not offer as much flexibility as a competing online service can offer. Thus it is not possible to choose which directories will be stored on iCloud. Apple only offers synchronization of your iCloud Drive data and your photos and videos stored on its servers, period.
iCloud: your files, photos, emails, contacts and files synchronized in real time
iCloud first allows you to find all of your files stored on iCloud Drive, the disk space in the cloud offered by Apple for all your devices such as your iPhone or your Mac. A folder called iCloud Drive will automatically be added to Windows File Explorer. Your various documents will be automatically synchronized in this folder.
For photos, iCloud on Windows offers the ability to access its entire photo library from a folder called iCloud Photos.
Once enabled in iCloud for Windows settings, all images and videos taken on your iPhone and iPad are automatically synced to your PC. An option also allows you to download the snapshots directly to your hard drive. Be careful, however, if your PC does not have a lot of storage space, recovering your entire photo library can quickly take several tens of gigabytes.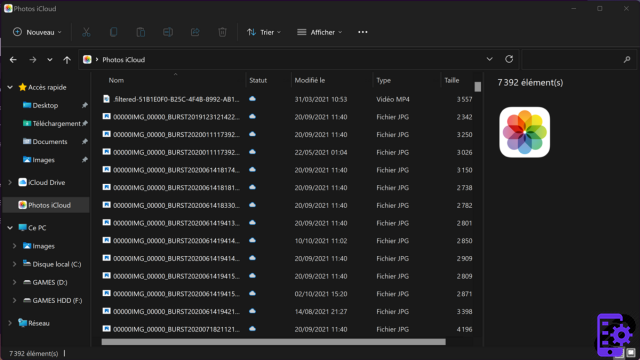 iCloud for Windows finally offers the creation and recovery of shared albums. The latter are storage spaces between relatives. Everyone can upload their own photos or videos, for example on the occasion of a birthday or an event, so that all users have all the images taken that day.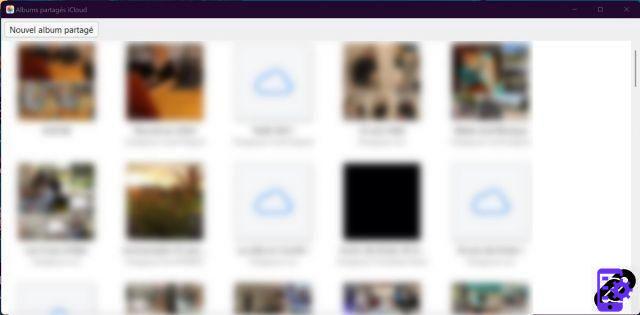 If you're using Microsoft Outlook as your primary email client, a checkbox option in iCloud for Windows lets you sync your email, calendars, and contacts to Microsoft's software. Your iCloud email account will be automatically configured in the application to recover your entire mailbox and your information in a few minutes. You can also send emails from Outlook using your iCloud address without having to set up your account.
Finally iCloud also allows you to synchronize your bookmarks and passwords and share them with your internet browser, if you use Microsoft Edge or Google Chrome. Apple has indeed provided an extension for these two browsers that will allow you to recover your identifiers and your bookmarks automatically on your Windows PC. All you have to do is check the option in the iCloud options panel to automatically install the extension. An "iCloud Passwords" application will also be installed in your Windows operating system to manage all of your logins and passwords.
iCloud: a full browser version to avoid installations
If you don't want to install iCloud on your Windows PC but still want to access all of your files, you can also go through iCloud.com, the online version of your cloud disk space.
All you have to do is open your web browser, go to the iCloud site and enter your username and password to access the page containing the various storage services offered by iCloud.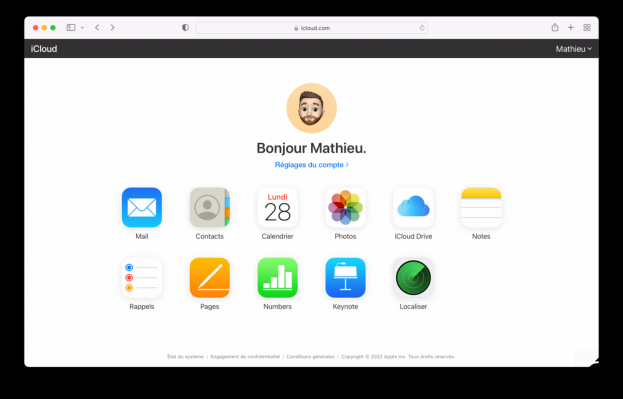 © Expertsconnecting.com
You can find here your iCloud photos, your storage space and your Cloud Drive data but also your iCloud mailbox, your contacts, calendars as well as your reminders, your notes and finally Locate, the software allowing you to find your lost or stolen devices .
Just click on one of these buttons to access a web version of each of the iCloud applications, which almost exactly mirrors the interface of the iOS versions. iCloud Drive allows you to download your iCloud files locally, same for iCloud Photos. Be careful though, iCloud shared albums are not supported by this web version.