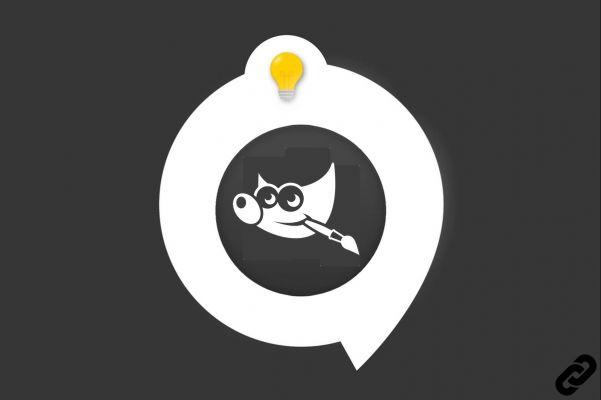 Want to start editing a photo? Like any good graphic design software, GIMP has a comprehensive toolkit. The latter contains all the selection, drawing and retouching utilities necessary for the user. It also allows you to manage the colors of the image you are working on.
The Toolbox is a central part of the GIMP software. There are five sets of features. They allow you to perform all kinds of actions: make a selection on an image, modify the colors of an element, transform a photo and many others. If you want to use these tools, this tutorial shows you how.
Use the GIMP Toolkit
When opening the GIMP software, the toolbox is visible below the main menu tabs, in the left column. To use the various tools available, nothing could be simpler: just click on them.
Accidentally closed the toolbox within GIMP? Do not panic ! Just click on "Windows" and then select the "Toolbox" option to find it at any time.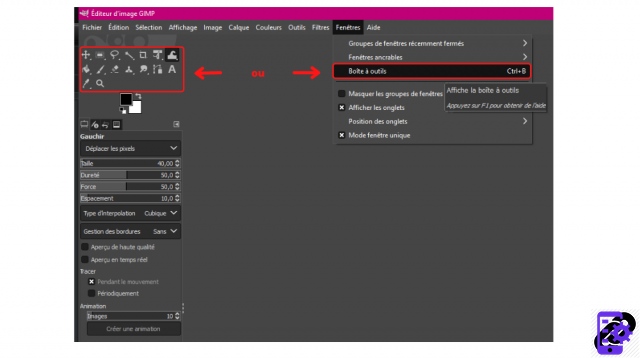 © GIMP
The main elements available are:
The move and align tool;

The selection tool (rectangular, elliptical, etc.);

The freehand selection tool;

The contiguous selection tool (based on a color);

The cutting tool;

The layer transformation tool;

The geometric deformation tool;

The fill tool;

The brush tool;

The eraser tool;

The clone tool;

The Smudge Tool;

The paths tool;

The text tool;

The eyedropper tool;

The zoom tool.
By clicking on each of them, we open up a whole field of possibilities! They are visible in a settings tab, available just below the toolbox. These settings can be changed and adjusted as needed. We will of course tell you more, in the various tutorials that we have prepared.
It is also possible to configure the various tools of this box by going to its user preferences. For it :
Click on "Edit", select "Preferences".
In the "Interface" section, click on "Toolbox".
Then go to the part called "Tools configuration" to make all the necessary changes.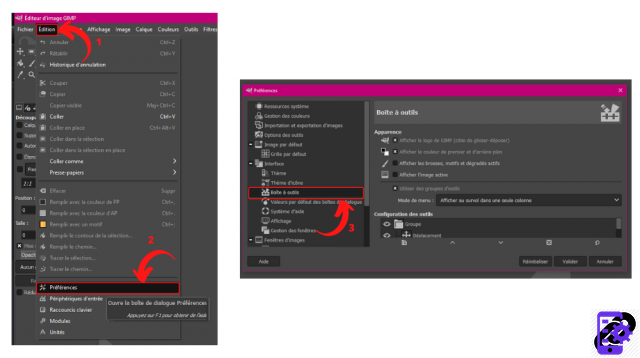 © GIMP
Find all the tutorials to get started with the GIMP software:
How to install GIMP on your computer?

How to customize your workspace on GIMP?

How to insert a grid in GIMP?

How do I create a new document in GIMP?

How do I open a document in GIMP?

How do I view the history of actions in GIMP?

How do I save and export a document in GIMP?