My first meeting with MIUI
I started using MIUI sometime in 2021, when a beautiful Xiaomi Mi 5X briefly fell into my hands. It still lasted a few months. Subsequently, I chose to use a Mi Note 3 which was better suited to my current use. So, for a little over a year, I used MIUI on a daily basis. Small clarification: the Mi Note 3 was released under MIUI 8, but now runs under version 10 of this interface.
Why did I change to Lineage OS?
I changed ROM for several reasons. First of all, I felt like a feature-level blockage on MIUI. Indeed, if you receive a major Android update, a large part of the new features of the Google OS are not available. Only MIUI brings novelties. So, there is no guarantee that you will get a taste of the features of the latest Android sweets.
Also, I really like the Google ecosystem, I use it every day and unfortunately on MIUI even after hacking around a bit you still get stuck in the Xiaomi ecosystem despite the Google apps. I find that these are not very well integrated. For example, with Google Contact, contacts backed up to the cloud cannot restore to MIUI.
There are other small issues of the same kind. If you want to connect your Mi Band bracelet to the Mi Fit application, you think that a link will open in your default browser… but no! The application will open the "system" browser (Mi Browser here), which will ask you to accept a privacy policy before displaying a login page. The default browser (Google Chrome in my case) is not taken into account in this kind of situation.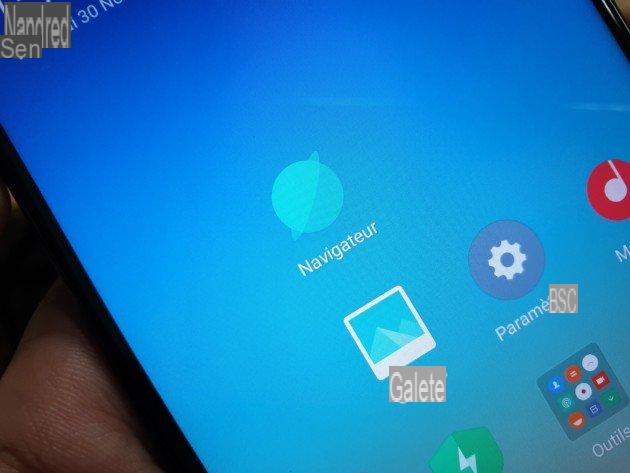 The system browser on MIUI.
Same problem when I'm on Spotify and want to tune the sound using the Mi Music equalizer that I have already set up. Instead, I come across another equalizer that is different from Mi Music. Again, note that this is not necessarily the case with all versions and is still my own experience.
Finally, the most important bugs are sometimes never fixed despite reporting to the beta team. I went without bluetooth for a month before receiving an average fix. It was very frustrating! Some services are still not available on MIUI, despite high demand. I am thinking of Google Lens for example.
There is also no option to deactivate the apps that are part of the MIUI ecosystem. Moreover, forced deactivation causes the malfunction. For example, turning off Gallery prevents scrolling screenshots.
MIUI 10, the drop of water too many
For several months, Xiaomi has been implementing several security measures such as ARB (Anti Rollback) protection which, in theory, should not make a device inaccessible when an older version of the software is detected. Normally, to deactivate this protection, a simple unlocking of the bootloader is enough, but this is not the case with Xiaomi. There is almost no way to turn off this protection as of this writing. If by misfortune, this protection takes effect, it is very difficult to recover the functioning of the device without the official or approved support of the mark.
Note: this protection is not activated on all Xiaomi devices, only certain smartphones are affected, such as the Mi 8 or the Redmi Note 5. Thus, my Mi Note 3 is not affected by this policy, but I have all the same, it is difficult to endorse it.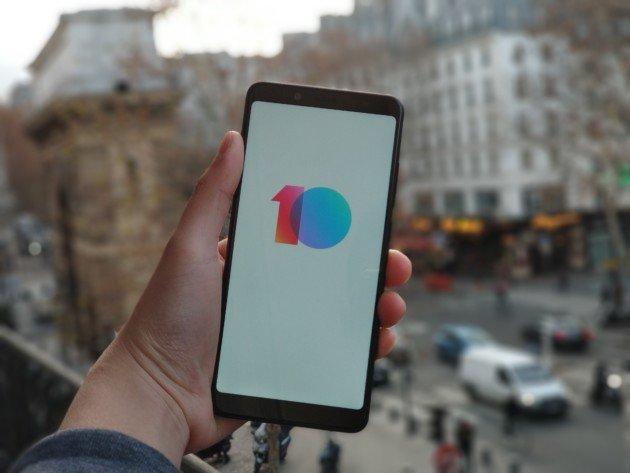 A Xiaomi Redmi Note 5 running MIUI 10 (for illustration)
This is not the only protective measure Xiaomi has put in place. For several months now, the waiting time for the bootloader to unlock has been increasing. From 72 hours to 15 days then one or even two months for some people. Users can enjoy their devices less and less and are gradually locked into the MIUI ecosystem. Ecosystem, in which you can synchronize your data, which works perfectly between Xiaomi smartphones, but which no longer works outside of the brand's products, even with their computers running Windows. Its ecosystem then loses all its usefulness.
Lineage OS: better, but not perfect
Overall after a year on MIUI I prefer Lineage OS in everyday use. Note that it is still a hack and that all is not beautiful in this world, several negative points, especially on the camera where the quality remains very uncertain depending on the device. That present on the original software remains better.
First surprising thing: for several weeks there have been daily updates. Some can be very useful, others a little less. In this regard, the Lineage OS teams seem to know that this is not always essential. They explain that the daily updates are used to test developers to ensure that they can provide support for the next version based on Android 9.0 Pie: Lineage OS 16.0. Moreover, it should be noted that the support of your devices can be abandoned since it is voluntary work.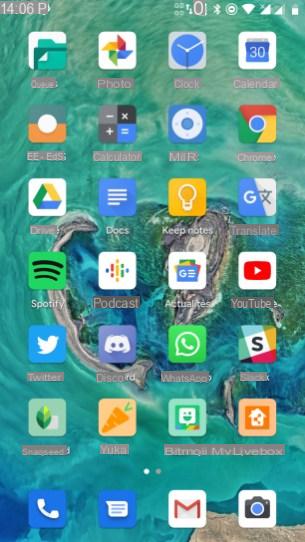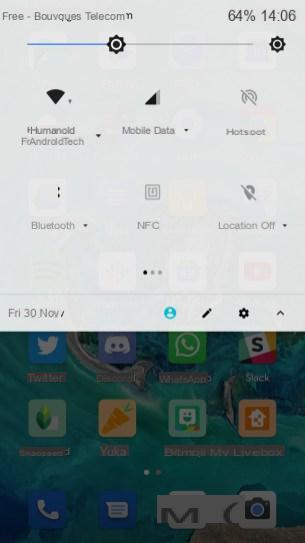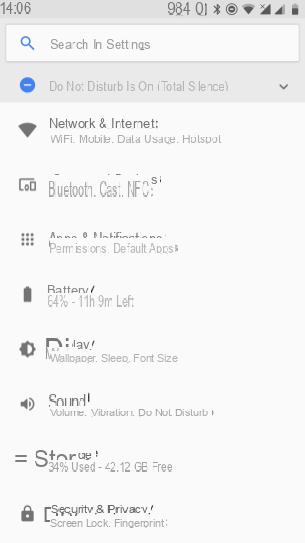 Some screenshots under Lineage OS (with the Nova Launcher)
Overall, a simplified experience is present on Lineage OS, the configuration is simpler. MIUI is still a good builder interface, but I still prefer to use Lineage OS on a daily basis. The problems mentioned above are not present. Here, this is where I let go of my pen, thank you for reading me so far.
Patrick is an active member of FrAndroid's Discord under the pseudonym Patrick Incognito, but you can also find him on Twitter. Thank you for your article!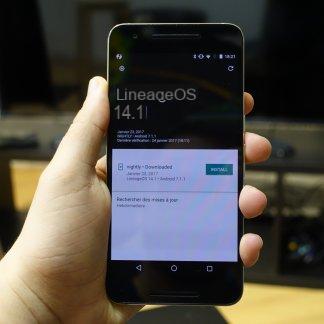 How to easily install LineageOS on my phone? - Tutorial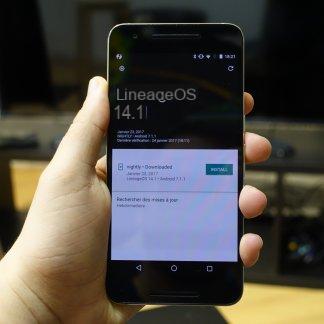 LineageOS, the successor to CyanogenMOD, is now available for download. Many devices are eligible and the enthusiasm is quite palpable. This tutorial aims to show you how to benefit from LineageOS on your ...
Read more

To follow us, we invite you to download our Android and iOS application. You will be able to read our articles, files, and watch our latest YouTube videos.