In this guide I will explain how to install and configure eMule to download to its full potential!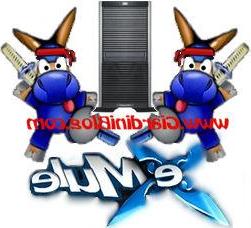 Unfortunately, the simple installation leaves the program with the basic settings, not really excellent, but let's see how to set them to make them suitable for our connection and our computer.
Phase 1 - Installation
We download the latest version of eMule from the official website through this link Download eMule from the official website.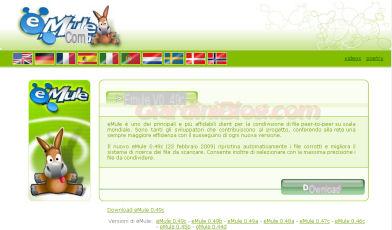 We click on the button Download;
once the file has been downloaded and started, click on NEXT and then Accept;
a selection of components we continue and we go NEXT;
in the next point on how to share eMule, if the computer is shared with other people, we leave shared use otherwise specific to the user;
we click on NEXT and we get to the folder where we want eMule to be installed, leave everything unchanged and click on Install.
Once the installation is complete, click on end, so let's go to the configuration now.
Phase 2 - Configuration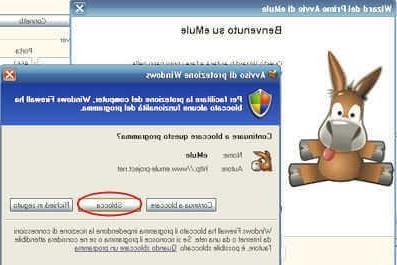 As soon as eMule is started, this window appears (if we are with XP, with at least service pack 2), Windows Security Warning, where it asks us in a nutshell how we want the Windows firewall to behave, and click on Unlock!
From the welcome window on eMule, click on NEXT, where it asks you to enter your eMule nick, leave it unchanged (the more we keep anonymous, the better) and we only check the item Automatically connect eMule when it starts up and let's go NEXT.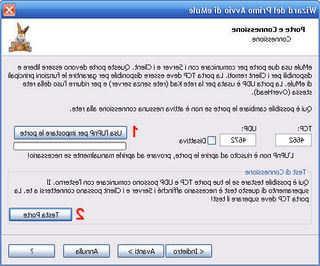 We come to the item Ports and Connection, we set in TCP 4662 e in UDP 4672, click on Use UPnP to set ports (1), and then click on Head Doors (2), which will allow us to check if the ports have been set correctly, which will give a 99% failure result; To overcome this problem, let's open these doors. I show you two ways to do this; the former is fine if you have a Telecom modem / router, while the latter is fine with any other modem.
1) Procedure for Telecom Modem / Router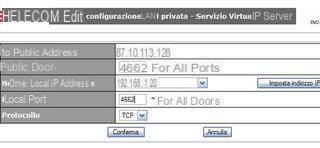 Now let's set the doors.
First set the TCP port, inserting 2 in the first 4662 empty fields and select TCP and confirm, the same thing we have to do again, clicking again on the add button, set 2 and UDP protocol in the first 4672 empty fields.
2) Procedure for any other modem other than Telecom
If you use a non-Telecom router, go to this Portforward site, look for the brand and model of your router, click on it, on the page that opens, click on "Click here to skip this advertisement ..." (located at the top right) to go on, on the new page scroll down the list until you find the eMule item, click on it and follow step by step the procedure to open the doors to have a high ID in eMule.
Let's continue with the configuration
After configuring the ports, we repeat the Test and at this point we should have two nice green arrows on the Internet Explorer page that opens, which inthecate that the test was successful.
We double click on NEXT, arrived at the rumor obfuscation on the connection, let's get started and let's go NEXT, under Server we leave unchanged and go again NEXT, and then on end.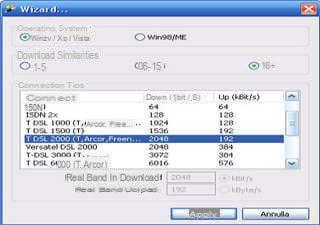 We have reached the end, set this window as follows, whether you have a connection at 2, 8 or 20 megs, Apply.
Now eMule is configured to give the maximum of its potential.
Only a small detail is missing, we must be careful about the eMule servers from which we download, as many do not work or are spy servers that observe what we download, and for this reason I refer you to this other article, which easily shows you how to set the best eMule servers, to download as fast as possible, and with multiple sources: Updated List of eMule Servers
If you also use MSN and want to keep tabs on the eMule download, you can read this very simple guide: Check eMule on MSN
Happy Download !!!
Install and Configure Emule, to download to the max! Optimize Emule