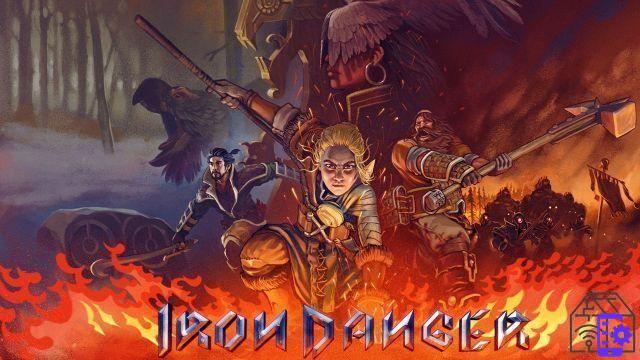 One way or another, the developers of independent video games they will always have a special place in our hearts, whether it be for their ability to create great titles with few resources or for the ingenuity with which they are produced that bring a breath of fresh air to the market. With these characteristics, Daedalic Entertainment e Action Squad Studios bring to the stage an interesting new IP that catapults us into a fantasy world full of adventures. We are talking about Iron Danger, Strategic RPG which allows us to have control over time, here is our review:
Iron Danger review
Iron Danger is set in a world Fantasy with elements Steampunk able to fully capture our attention. The nerve center of the world is the mythical city of Kalevala, the homeland of humans, surrounded by small villages and ancient forests. The protagonist of this story is Kipuna, a young girl from a village that has been attacked by the armies of the North, led by a witch-queen thirsting for revenge.
Kipuna awakens during the attack of the enemy army and flees in search of shelter from the threat. Following a fatal (or not?) Accident, Kipuna will come into contact with the world of spirits and divinity that will offer you extraordinary power. The young woman will in fact discover that she has acquired the ability to travel back in time a few seconds, enough to overcome the most difficult situations and remedy any false moves.
Kipuna, along with other precious allies that she will meet in the course of history, will be drawn into a violent war between the city of Kalevala and the army of the North, will discover a world full of magic and potential able to give her a mysterious stalactite planted in her heart .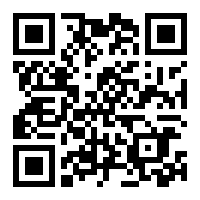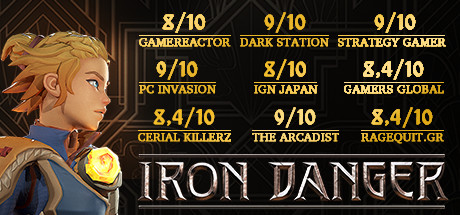 Download QR-Code Iron Danger Developer: Action Squad Studios Price: 2,99 €
Time control

In Iron Danger the player moves all party characters simultaneously along the map until you reach the point of interest or the enemies to be defeated. Much of the game is in fact occupied by fighting tactical in which having to combine the skills and fighting styles of the protagonists between melee, ranged and magical attacks. There screen of gameAs well as showcasing classic elements like skills, your and enemies' health, and the minimap, it also features a time line.
On this line are indicated, second by second, all the actions that enemies and allies have carried out in the last moments. This is a fundamental element to make the most of Kipuna's power as well as the peculiarity of this game: the manipulation of time. Through this technique it is indeed possible go back in time up to 5 seconds to better react to the situations that have occurred. Although it may seem little, it is not so; a lot of things can happen in Iron Danger in 5 seconds.
This fascinating technique is very reminiscent of the one already appeared in video games such as Prince of Persia: the sands of time with very similar mechanics. If your character was fatally hit by an enemy attack from behind, just go back in time and defend yourself at the right time. At first you will have the impression that controlling the time makes the game too easy since any mistake can be solved with a simple click, in reality, as you go on with the game, you will have to show off your best strategy and accept the fact that certain shots do not can be avoided.
READ ALSO Edna and Harvey: The Breakout review - Anniversary Edition
A matter of timing

Although it is not a triple A title, playing Iron Danger we could not help but think of video games like Divinity II o Dragon Age for gameplay and graphic style. The game is characterized in fact by a isometric view from above thanks to which you have full control of the surrounding environment and enemies. The areas, they are usually not very large and the freedom of movement is quite limited. However, this does not give the impression of being in an enclosed space thanks to settings full of details and bright colors. There graphics presents one cartoon style pleasing to the eye and very fluid without particular frame rate drops even in the most crowded situations.
The game world completes a well-developed and original storyline full of magic, mysteries and an interesting vision of death. Unfortunately the history it lasts relatively short with approx 13-15 hours of play. We would have liked to discover more of this world innovative but some points follow one another too quickly and a little superficially.
Sore point is, as often happens in Indie Games, the presence of glitch and annoying bugs,. We found ourselves having to reload the game several times (losing precious half hours of play) because our characters got stuck between two objects or on stairs. Defects that, we hope, can be solved with any patch future.
Iron Danger Review: Final Opinion
Ultimately Iron Danger offers interesting mechanics, an original plot and charismatic characters immersed in a living and well-defined world. For each genre linked to this game, the software house gives its own particular vision such as the leveling of the protagonists no longer linked to the accumulated experience but simply to the development of the plot.
We are in the presence of one of those waves of fresh air that we talked about, a GDR Fantasy unmissable for lovers of the genre and Indie Games.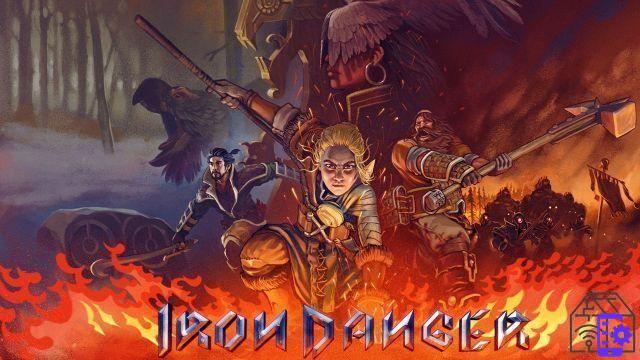 Iron Danger
Pro
Innovative gameplay and mechanics
Fantastic settings
Original and engaging plot ...
Cons
... but not too developed
Presence of annoying bugs