A new Crash Bandicoot video game may be upon us. In fact, it seems that the voice actors of Crash and Neo Cortex have reunited to work together on a new project that, as far as we know, could easily be Crash Bandicoot 5. On the other hand, the fourth chapter of the marsupial's adventures had a great success and the announcement of a sequel would not surprise us that much.
Is Crash Bandicoot 5 in development?
Scott Whyte e Lex Lang, respectively the voice actors of Crash and of Dr. Neo Cortex, they are working together again. Whyte himself reveals it on his Instagram account, where he posted a photo of him with his colleague, specifying that he is working closely with him on a "new and fun project". Particularly enigmatic are the words of the voice actor: "no, this is not a new Crash game (or is it? Ahah)".
Difficult to understand whether or not this is the fifth chapter of the Crash Bandicoot saga, but something definitely boils in the pot. The fact that both voice actors are working on a common project, in fact, leaves little doubt about the latter's belonging to the Crash franchise, even if it could be a spin off of some kind.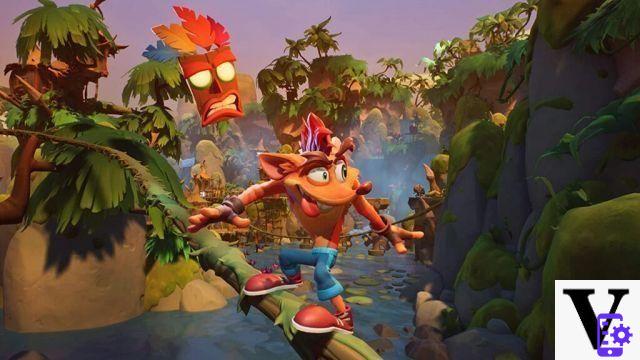 Either way, it is very likely that we will see each other more clearly over the next few months, already at the next E3 2021 new important information could be shared in this regard. However, it should be noted that the chances of seeing Crash Bandicoot 5 announced are actually slim. Toys for bob, the studio that took care of the development of the fourth chapter is in fact currently working on Call of Duty Warzone and a change of developers for the fifth chapter is very unlikely.
Much more likely the possibility of a spin off, or perhaps an expansion of the fourth chapter. In both cases we just have to wait for further news.
Read also: Final Fantasy XIV: Endwalker, revealed the release date and the news Offer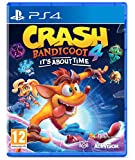 Crash Bandicoot 4 - It's About Time - PlayStation 4
The brand new Crash Bandicoot game! Go on an adventure beyond the boundaries of time in the company of your ...
Neo cortex and n. Tropy are back and this time they have not just targeted this universe, but the entire Multiverse!
Includes PlayStation 5 update at no additional cost. To update eligible PS4 disc copies, the ...
69,99 EUR −30% 49,30 EUR Buy at Amazon Tagsactivision Crash Bandicoot Is Crash Bandicoot 5 under construction? The voice actors are talking