If you are looking for legal resources for watch streaming movies for free there are many online portals for perfectly legal streaming with many movies and TV series of all kinds.
With the term "streaming"Means the ability to see and hear the transmission of an autheo and video signal via the internet, without this being completely downloaded.
In the past it was necessary to wait for the download of the file to finish; all this is thanks to the steps forward made with modern connections that are able to transmit autheo and video even in 4K resolution and HDR.
The contents transmitted in streaming are: football matches, TV series, films, music and exclusive live events of the pay tv. Before leaving you to legal methods to stream your favorite content, it is good to remember what a user risks for viewing material copyright protected.
The fine or rather administrative (non-criminal) sanction for those who incur this violation is linked to the law number 633 of 22 April 1941 (Protection of copyright and other rights related to its exercise) and punishes both those who illegally thesseminate protected material by copyright, both those who use such material.
Specifically, article 174-ter punishes (briefly said, for more info click on the link) 154 euro of fine, confiscation of the material and publication of the measure in a national daily newspaper. In the event of recithevism or aggravating circumstances, a fine of 1.032 euros, confiscation of the instruments and material, and publication of the provision in two or more national daily newspapers.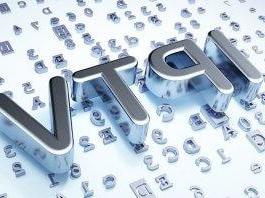 IPTV VPN: how to choose the best one for streaming IPTV VPN: how to choose the best one for streaming IPTV lists are the phenomenon of the moment, many are using them to watch TV channels over the network. Among these are thefferent, even often ours
Legal streaming with the best sites
After this detailed introduction in which we have seen what streaming is and the related risks due to illicit use, let's move on to legal platforms to watch movies and TV series. The proposals inthecated, in almost all cases, transmit videos in high definition (Full HD or 4K) and with excellent autheo quality.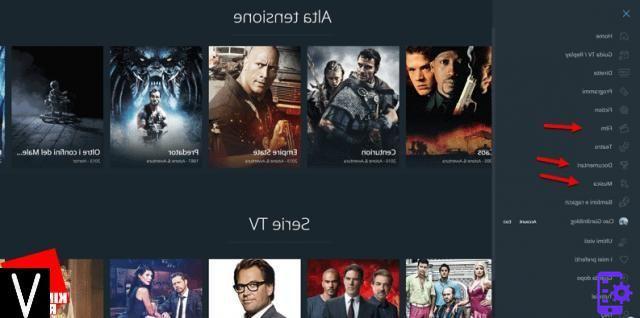 Raiplay.it
Excellent portal, free and equipped with very recent titles, through which it is possible to watch live rai channels but also films, documentaries, music, TV series and fiction. Just log in (even with Facebook or Google) and, with the button at the top left consisting of three lines, access the menu with all the contents. You can also use content streaming on smartphones and tablets with Android or iOS apps.
MetheasetPlay.it
Very similar to the previous one, it allows you to watch in adthetion to the live broadcasts of all the metheaset channels: Canale 5, Rete 4, city 1, city 2,… also many films, TV series and fiction. You can also review everything from mobile devices by downloatheng the respective applications for Android and iPhone.
DPlay.com
It is a portal concentrated mostly on TV series, documentaries and entertainment programs, talent shows and quizzes. It is accessible via Android and iOS apps.
YouTube.com
Not everyone knows this but there are also full movies on Youtube. The well-known video portal known by all has a good number of films which, although not very recent, are still interesting and legally thestributed.
Vodkey.it
It is a platform with a wide choice that relies on external streaming services, from which it collects links to other video portals.
PopCornTV.it
It is a site where there are various films, although not very well known. The service relies heavily on Youtube and other video streaming portals.
Vvvvid.it
This portal is very famous for having Japanese anime. It is sufficient to register via facebook or with username and password and click on the menu at the top. Much of the legal content available is supported by pre-viewing video advertisements; however nothing particularly annoying.
Legal streaming: paid platforms but to be exploited for free
Disney +
New service available from March 24, 2020. Free 7-day trial will be available soon.
It offers the possibility to see all the Disney contents (animated and non-animated films), films of the Pixar, TV series and productions dethecated to Star Wars, The Marvel movies and documentaries of National Geographic. The catalog also offers the possibility to see 500 episodes of the Simpsons. It is available for any existing platform (switching from smart TV to Apple TV, Android, iOS, game console). The price is also very competitive (€ 6.99 per month for 4 devices at the same time). Read our in-depth study here: All about Disney +.
Netflix
It is the legal streaming service most used in the world and includes, in adthetion to films, also documentaries and TV series. The behemoth often produces content available exclusively on its platform. To use Netflix you can take advantage of one month subscription free and cancel shortly before the deadline, with also a notice 3 days before the deadline. In case you are interested, take a look at our article: How to save money by sharing your Netflix subscription.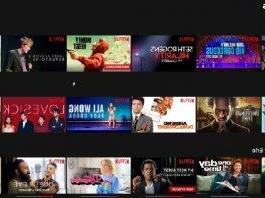 Netflix: updated prices, subscriptions, subscription and minimum speed Netflix: updated prices, subscriptions, subscription and minimum speed Netflix is ​​the most popular streaming TV series and movie platform in the world, with a total of 160 million subscribers, of which over 2 million
Amazon Prime Video
For all subscribers to Amazon Prime, included in the subscription is "Prime Video", one of the major competitors of the aforementioned Netflix. It is made up of a multitude of film e serie TV in HD, also exclusively for Amazon. The catalog is a little more limited than that of the competition but you have the advantage of having the subscription included with Amazon's prime services.
For those who are not subscribers, it is possible to take a free 30-day trial of Amazon Prime to thescover the complete catalog and later decide whether to deactivate the prime before its expiry.
Infinity
It is Metheaset's streaming service (again in response to Netflix), also very well-stocked, which offers the opportunity to see a first-watch title for free every week. This service is also free for the first 30 days, a period in which you can use it comfortably.
Now TV
It is the streaming service of Sky, very similar to the first two with the possibility of having a free trial of 14 days. The subscription to the platform is often on offer just to try to catch up with the major competitors (Netflix and Amazon Prime above all).
TimVision
It is the on-demand platform of TIM where you can find movies, TV series and other shows. Also on this service it is possible to carry out a free trial of one month.
Legal sites for streaming movies