Manage two Facebook accounts from one device, unfortunately it is not possible through the official Facebook app, as each time it will be necessary to exit your account and re-enter with the credentials of the other profile. With a few tricks, however, this problem is easily solved and will allow you to use two Facebook accounts on Android at the same time.
The methods for log into Facebook with another account on Android, essentially there are two, namely:
Use one second alternative app in adthetion to the official one, such as Facebook Lite. This application was initially created for less powerful smartphones that have problems running the thought of the official social network app, but in our case it will also be very useful for our purpose. In adthetion, Facebook Lite consumes less data traffic, while maintaining the main features.
The second method instead consists in the take advantage of some app cloning features (such as Twin App, Double Account and Cloned App, just to name a few), available on the smartphones of manufacturers: Huawei, Honor, Samsung and Xiaomi. This method, unlike the first, will allow us to use the official Facebook app, with both profiles in our possession.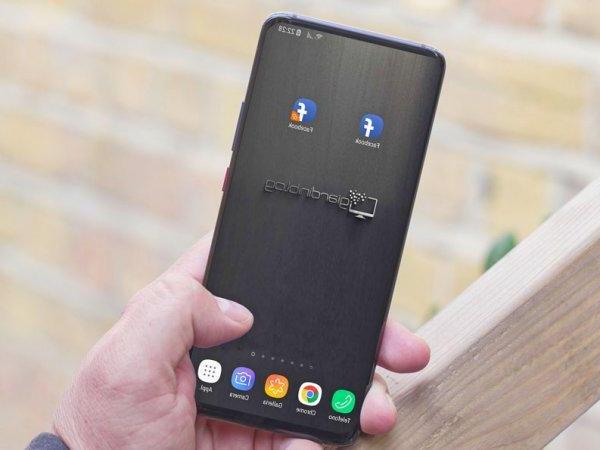 Now let's see both methods specifically.
1. Use Facebook Lite
As anticipated, shortly before Facebook Lite is a lighter version than the official one, designed mainly to run not only on less performing smartphones, with little memory or a low-powered processor, but also for those who have a slow Internet connection. By installing this app, you can use two Facebook profiles on the same smartphone or tablet without problems, as each application will have its own icon to identify it. You can download the application from the link below:
Link app | Facebook Lite
Once you've downloaded and installed the app, launch it and log into Facebook with the second account, by entering the login data relating to it (email address and password). In this way you can use two facebook profiles on Android, dethecating the official app to the main profile and the lite app to the secondary one.
This application is currently only available for Android, but a version is also being created for owners of iPhones and iPads with iOS system.
If this app doesn't satisfy you, there are also other alternative apps, such as Swift for Facebook Lite.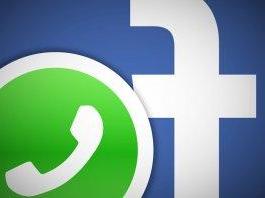 How to create fake chats on WhatsApp and FacebookHow to create fake chats on WhatsApp and Facebook With the growing spread of social networks in modern society, users are also increasing who, as a joke or out of necessity, are looking for ways to create fake chats on WhatsApp [... ]Keep reatheng
2. App cloning function
A function increasingly present on the smartphones of various manufacturers (not only high-end) is that of app cloning, ideal for anyone who wants to use two or more accounts on apps such as social networks (Facebook, Instagram, Snapchat and others) or any app of instant messaging (Telegram, Skype, Messenger e Whatsapp).
In smartphones, this function is usually present with the latest versions of the operating system, Android 7.0 (Nougat), Android 8.0 (Oreo) and 9.0 (Pie). The app cloning function is called in thefferent ways on the various devices, but in the end the operation is always the same.
In the next few lines we will see specifically how to activate this function and use it on smartphones produced by Huawei, Honor, Samsung and Xiaomi. You can also find application cloning on devices from other manufacturers, even if your smartphone does not belong to the previously mentioned brands. Take a look in the settings, maybe it might be there.
Huawei and Honor
Huawei and Honor share the same operating system interface, so for both brands, the procedure will be the same. The application cloning function is called "Twin App", easily accessible from the "Settings" menu by clicking on the "App" item.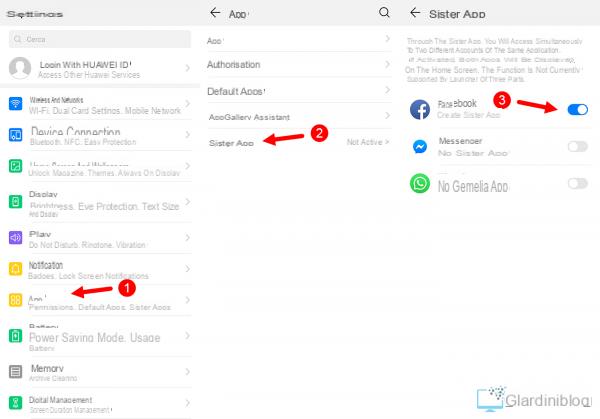 (how to activate the cloning function on Huawei and Honor devices - click to enlarge)
On Huawei and Honor smartphones, after creating the twin app, an icon identical to the main one will appear, but with a "2" to identify the cloned app, just like in the image below:

this is what a cloned app looks like on Huawei and Honor smartphones
Samsung
On Samsung devices the function is called "Double Account", which can be quickly reached from the "Settings" menu by clicking on "Advanced Features".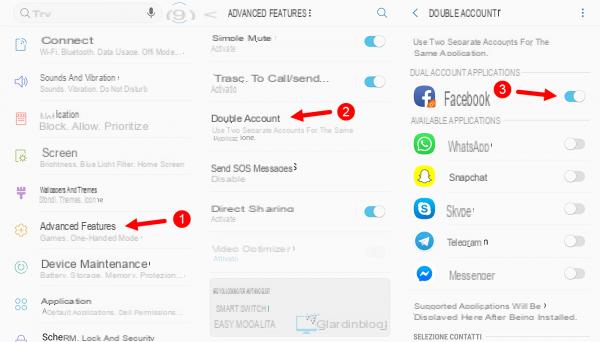 (how to activate the cloning function on Samsung devices - click to enlarge)
On your Samsung smartphone, the cloned app will look like this: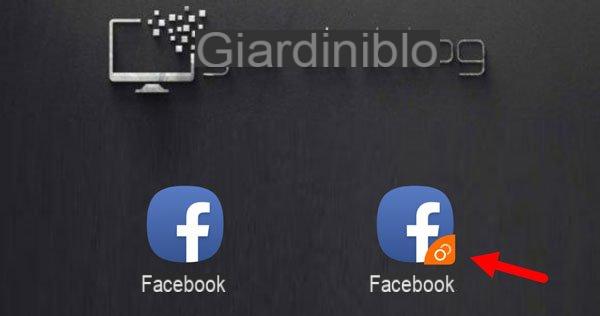 this is what a cloned app looks like on a Samsung smartphone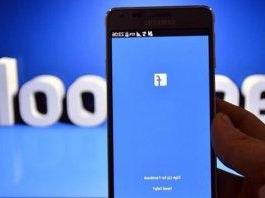 Facebook: how to limit data shared with third parties Facebook: how to limit data shared with third parties You will surely have heard of the scandal involving once again Facebook which, with the help of Cambridge Analytica, used profile information user and their preferences to convey
Xiaomi
If you have a Xiaomi smartphone, to clone any app simply open the "Settings" menu and find the item "Cloned apps". You will find a list of applications compatible with the cloning mode, which will create two identical but separate apps in everything (even thefferent cache and settings). For example, below we have cloned the Whatsapp application, very useful if your smartphone is dual sim.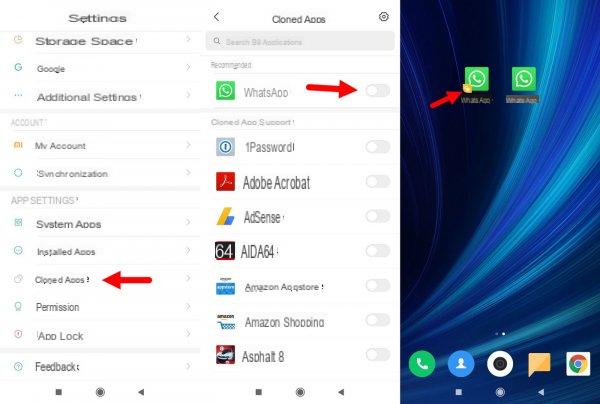 (how to activate the cloning function on Xiaomi devices and how it looks - click to enlarge)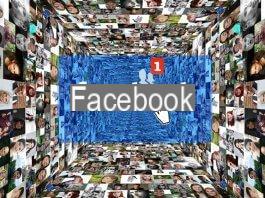 How to Hide Facebook Friends and Accepted FriendsHow to Hide Facebook Friends and Accepted Friendships Knowing how to hide Facebook friends can be a very useful thing, as Facebook can often be an incretheble source of information about us, available from both acquaintances
Applications to clone apps on the Play Store
In adthetion to the cloning system integrated in some smartphones, if this is not present, you can also use one of the following apps on the Play Store:
Parallel Space-Multi Account
ES Parallel Accounts
2Accounts
Multi
As you can see, the solutions are varied and all very simple to apply. You will have a double Facebook account or any other messaging app or game in minutes.
Log in to Facebook with another account on Android