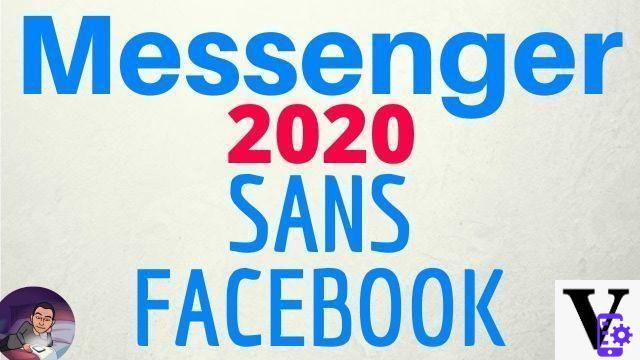 Did you know ? It is possible to use Messenger without going through your Facebook account or even without having one. In this article, we'll show you how to do this.
Facebook Messenger is one of the most widely used messaging applications in the world. Many people do not have a Facebook account but would like to be able to stay in touch and exchange with their relatives and friends who use the social network. It is possible for them to use Messenger without a Facebook account, even if this possibility is not known to everyone.
How to use Messenger without a Facebook account?
If you don't have a Facebook account, but still want to use Facebook Messenger, here's how.
Download the Facebook Messenger app on your Android or iOS smartphone
Open the app. On the home page, you are prompted to enter your username and password to log in. Just below the connection button, another button allows you to Create account.
Enter your phone number and name, follow the steps to the end.
The app may prompt you to link your Messenger account to Facebook's if it identifies that you have one. You don't have to link. Just press the button this is not my account. All you have to do is add a profile picture if you wish.
Then Messenger will ask you if you would like to import your phone contacts. This option allows you to easily find the people you want to stay in touch with since your Facebook friends will not appear on your list.
Read also : How to activate Facebook Messenger dark mode
If you don't want to import all your contacts at once. Click on the button Later, just below Enable (import of contacts). The application lets you add one year one to the contacts you want to chat with. In this case, it will be necessary to know their Facebook profile name, to carry out a search. Once the contact is identified, invite them into a conversation and you're done.