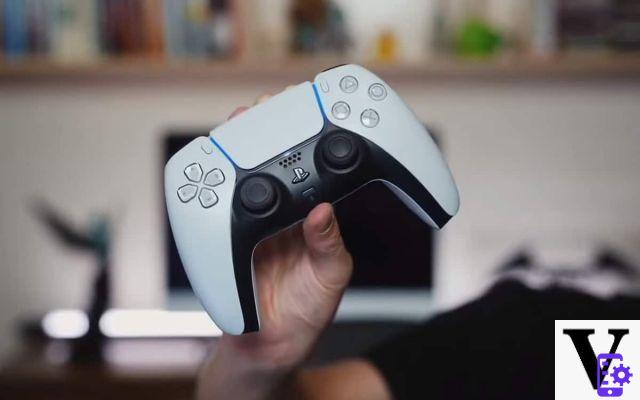 A document published by Sony Interactive Entertainment reveals a new function of the haptic engine of the PlayStation 5 DualSense controller. The latter would be able to vibrate according to the sound effects produced in the game. Using artificial intelligence, the functionality is automatic. : no need to foresee it by the programmers.
Among all the new features expected with the PlayStation 5 is the DualSense controller. Each month, this controller turns out to be more and more sophisticated, with real innovations that will enrich the gaming experiences. Adaptive triggers that allow you to better feel the resistance. The integration of a button dedicated to the creation of content which will extend the sharing functions.
Read also - PS5: DualSense controller in hand, a leaker reveals information on its battery
And of course the haptic motor which makes the controller vibrate more naturally. the haptic engine replaces the motor responsible for vibrations in the Dualshock 4. We learn this week that the use of this motor is getting smarter. In a document published on its official website, Sony explains that the haptic engine is able to interact with games automatically.
Vibrations created by artificial intelligence
So far, the vibrations are handled by the developers. At times, the game will ask the controller to vibrate. With DualSense, this will no longer necessarily be the case. Thanks to artificial intelligence, the console will be able to analyze the sound effects to ask the haptic motor to vibrate, without this having been foreseen beforehand by the creator of the game. If the sound of an explosion is emitted, the system perceives it and activates the vibration. Whether the explosion is near or far, the intensity of the vibration varies. This will offer another dimension in tactile immersion.
Motors for vibration have been part of the Sony ecosystem since the first PlayStation (who doesn't remember their first time?). The goal was then to create a new interaction to further immerse the player in the virtual universe. Since then, the technology has continued to improve. Corn Dualsense will go further. On the one hand, the haptic motor will offer a finer immersion. Then the automation of the vibrations will certainly provide more natural sensations. So we are more and more eager to give it a try.
Share
Tweet
Share
Envoyer à un ami