Instagram Stories are one of the most loved features by Instagram users because they allow you to make short videos or post photos every day quickly and easily.
Those who start Instagram daily (or several times a day) can browse through the stories of the users they follow and in a few minutes have a complete overview of what has been published.
Whether you make the stories permanent or let them vanish within 24 hours, you may have thought about how to make them original and captivating, like influencers and bloggers who often engage in real marketing activities. In this article, we'll look at some simple Instagram Stories tricks you can use to make every new post engaging.
Tricks for stories
The goal we set ourselves is to increase visibility to gain followers or simply amaze our friends and followers by publishing stories that are more particular than those posted on average by users. Basically, we need to know how to create the stories; if you are among the few who do not know how to do it, we have dethecated a specific article to the topic: how to make a story on Instagram.
After this brief introduction, let's start immediately with the IG tricks to know and use. Many of these tricks are dethecated to using photos and videos.
1. How to add music or a soundtrack to stories
Let's start with a very simple but essential trick because it could come in handy on many occasions: adtheng music to stories!
The trick is trivial but it will save us from using complex etheting tools just to add a soundtrack. Just start playing a song with our favorite music player (even streaming music) therectly from your mobile phone and start recortheng video on Instagram by holtheng down the shutter button. The autheo will be captured by the phone's microphone and will be included within the video you are making as a story. Be careful because recortheng, using the phone's microphone, will potentially record background noise as well. Other micro-tip: you can use the "Superzoom" function that allows you to add sound effects to the "zoomed" video.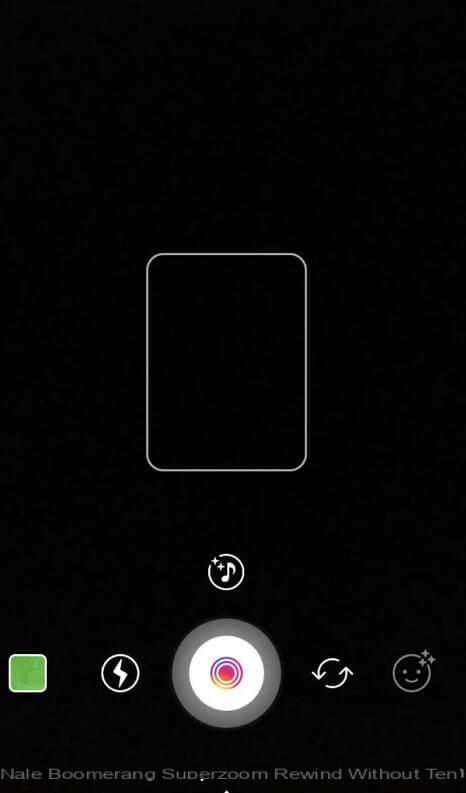 2. Create a solid or semi-transparent background
Using a solid color background (therefore of the same color) is useful if we want to insert texts or quotes to emphasize the writings. With Instagram, you can use a single color with a simple trick.
Let's start with the creation of a new story and choose the pencil-shaped icon at the top; at this point, we select the color to assign to the background and then tap the center of the image for three seconds. The screen will change to the selected solid color. It is also possible to obtain a semi-transparent background with the chisel tip instrument and repeating the same procedure.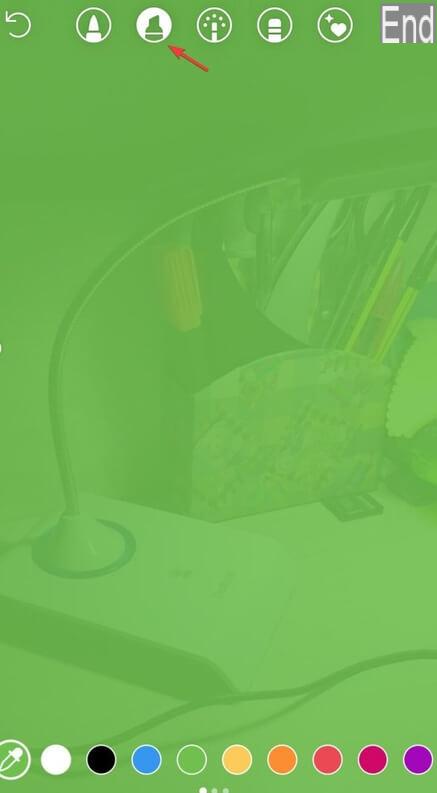 3. Get full access to the color palette
Let's continue to explore simple tricks involving using colors in instagram stories. Normally it is possible to customize the colors of a Story by choosing a limited number of colors to choose from in the palette provided by the app. However with this trick, it is possible to have access to the entire color range and choose any color variant.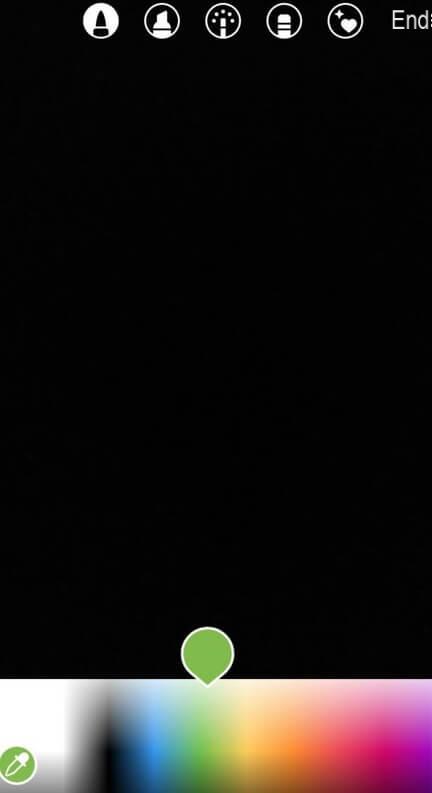 hold to access all colors
To do this, just click on the top button Aa or on the pen-shaped button to open the text tool or the brush; at this point it is sufficient to hold down for a longer time on any of the colors present at the bottom to instantly access the entire color palette. At this point, simply choose any custom color to use!
4. Post old photos in a recent Instagram Story
To add photos to stories, Instagram selects them from those taken in the last 24 hours. This means that, to add photos, we need to take a new photo. In fact, we don't always actually have photographic material to publish for a new story. To overcome this and still publish photos that were taken in previous days, we can "fool" Instagram, making it believe that we have recent photos available:
We can again save the image we want to add to the story to make it come out among the last photos
Take a screenshot of the photo which will then be cropped from the gallery or from the camera roll, once saved on the phone.
With this trick we can actually publish anything in the stories. The final quality (in the case of screenshots) will not be the same as the original but the thefference will hardly be perceptible to our followers.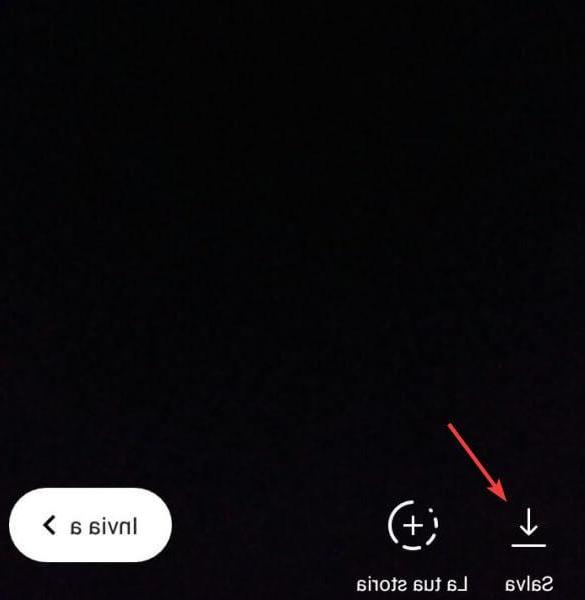 5. The gestures to browse the Instagram Stories
Different gestures are available during the playback of the stories:
you can tap on the left edge to go back to previous story, or tap on the right edge to see the next story;
if there are too many stories to see, you can use the "swipe" (swipe) left to blow up all the stories
or press and hold your finger on the screen for stop scrolling stories and have the opportunity to read a message or linger for more time on a photo
6. Zoom control when shooting video
When you are making a video with a long press on the record button, it is possible to zoom in on the shot; While continuing to hold, drag your finger up or down to zoom-in or zoom-out. This trick also works in "No hold" mode.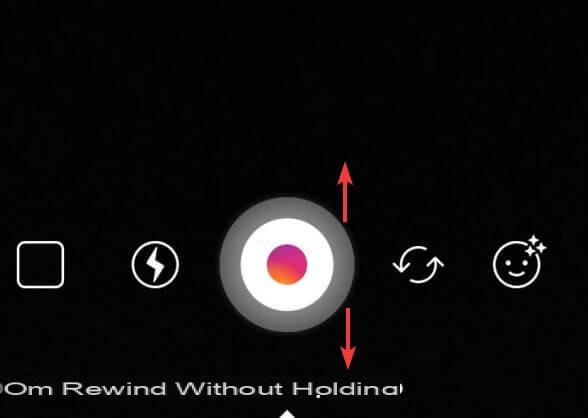 7. Use a selfie as a sticker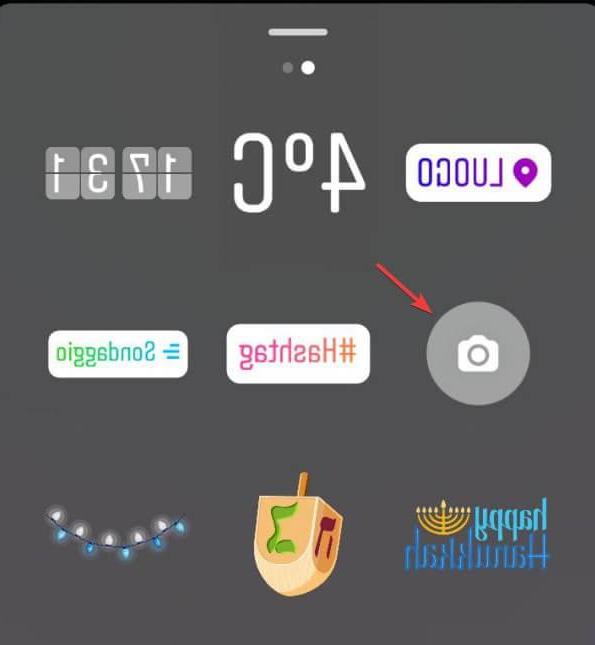 you can create a sticker with your selfie
There is nothing more beautiful than using your own selfie as a sticker to add to stories! To do this, simply take a photo to insert as a story, then tap the sticker symbol at the top right and finally tap the camera-shaped symbol. A small round box will appear imprinted with what is visible from the front camera.
8. Save your history in the phone memory
Instagram allows you to easily save your stories. In this way we can eventually share them via WhatsApp or Telegram. To save the story:
If we haven't posted the story yet, simply select "Save" from the story options screen
If the story has already been created on the social network, you can open it and from the settings menu (three dots) select "Save photo" to find it in the roll or photo gallery.
Unfortunately this trick cannot be used to save the stories of others. If you are interested in the latter possibility, we have dethecated a complete article: how to download the stories of other users.
Other things we can do with Stories
With stories, a new way of communicating ideas, thoughts and events has opened up. Certainly other interesting tricks will come out to make your creations truly original. The most savvy will know that the possibilities are many, even if we do not use the tricks proposed in this guide.
One of the most interesting functions, for example, is that of polls, which makes a story more interactive: it is possible to propose a series of questions and interact with followers. Another thing we can do is the possibility of citing a friend of ours (who may be with us) or another completely thefferent profile in a story. Not to mention the possibilities offered by bots and other tools.
We invite you to follow us on these pages and read the articles dethecated to the social network if you are interested in the topic: All Instagram articles.
Quick tricks on Instagram Stories