Contact lenses become smart: they serve much more than improving the vision of the nearsighted. The tiny sensors inserted above our pupils can implement the augmented reality without the need for bulky viewers. Not to mention the possibility of zoom in, monitor health and so on. Is in the 2021 the first prototypes and commercial products arrive: smart lenses are not a futuristic gadget, they are already a reality.
Smart contact lenses arrive in 2021

Mojo Lens, prototype at CES 2021
iLens, the first commercial model

The medical applications of smart lenses
More models on the way
Conclusions
Smart contact lenses arrive in 2021
For quite some time, rumors have been circulating about the likely arrival of contact lenses capable of bringing augmented reality to everyone's eyes. But 2021 is a special year: for the first time a working prototype of smart contact lenses at CES 2021 and another model is in production. What was once just a hypothetical future is becoming a reality.
Mojo Lens: the smart lenses presented at CES 2021
Every year the CES, a technology event where companies and startups from all over the world show their most innovative technology, is named a "Last Gadget Standing". It is a prize given by the public: usually it is voted by applause, this year the winner was elected online. It won the prize by a large margin Mojo Lens, a prototype of a smart contact lens that implements AR (Augmented Reality).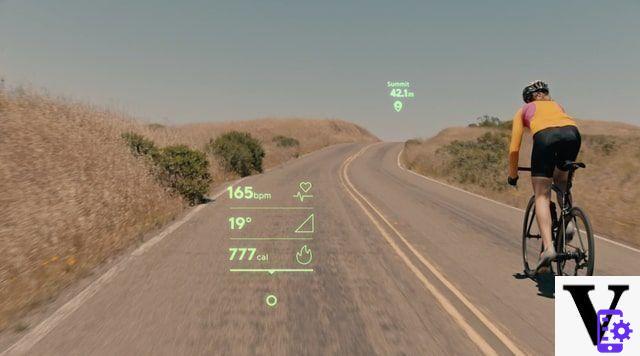 The goal of Mojo Vision, the lens company, is to provide useful information to people, directly in their field of vision. To do it show text and images on the tiny contact lens screen. A process that seems easy but requires a lot of technical attention. Contact lenses need to be smart enough to recognize objects and connect the right information about them, while following the movements of the pupils to understand what you are focusing on. To do this they use one 14.000 ppi MicroLED screen (pixels per inch), a very high resolution.
These "prostheses from the future" are actually already functioning. Mojo Vision was born only in 2017, developing this innovative technology in a relatively short time. The company aims to commercialize this product in the coming years, working with optometrists to achieve the certification with medical device. In fact, they will include prescriptions for those with vision problems. Mojo Vision's smart lenses are almost ready to go on sale. But they might not be the first smart contact lenses to hit the market.
iLens: smart contact lenses coming in 2021
Lenstore plans to launch its smart contact lens already this year: iLens is coming. This innovative lens provides a multitude of functions, made possible by the connection via Bluetooth to yours smartphone iOS or Android. What functions?
Record the memories. If you're a fan of the Black Mirror TV series, you've already got to see this feature in action. But now it's not science fiction anymore. With a wink you can start recording what you are seeing, and then watch it again when you want, storing the data on your smartphone.
Social distancing. Thanks to augmented reality, you can see how much space separates you from others with precision. Useful function during the pandemic but which can find many applications: from helping in parking lots to instant measurements for furniture in the house.
Zoom digital. According to Lenstore, with the new iLens you can zoom up to 60x, to see everything you need without moving. An extremely useful function in many situations.
Time out from screens. Lenstore's new smart contact lens warns you when you are too far in front of your PC.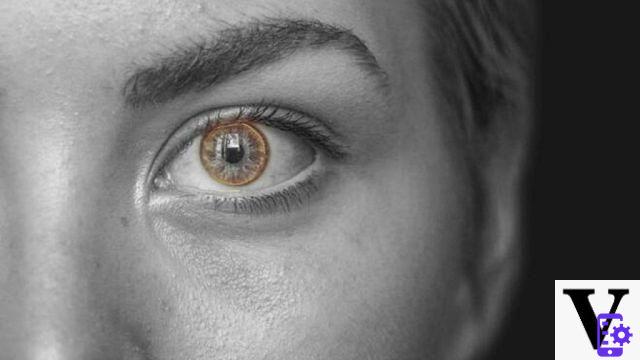 To implement all these functions, iLens uses several sensors. The one for the ambient light, un telephoto for zoom and for mixed reality (therefore both augmented and virtual). In addition, Lenstore provides a case for charging smart contact lenses, which can be worn up to 12 months, with three replacements included in the price (not yet announced). Although we don't have a precise date yet, the launch scheduled for 2021 makes us understand how this technology is really at the door. We told you about iLens in more detail in this article.
Discount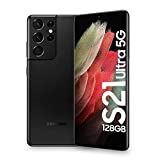 Samsung Smartphone Galaxy S21 Ultra 5G Enterprise Edition,...
108MP camera for sharp images. Millions of pixels to capture all the details, even those you don't see at ...
Capture all the details with the 100x Space Zoom with two lenses. Thanks to the dual 3x optical + 10x optical telephoto lens and ...
Get cinematography videos using 8k recording. With 8k Freeze Frame you can also create 33MP photos ...
1.289,00 EUR −22% 1.004,00 EUR Buy on Amazon
Medical applications of smart contact lenses
This new technology not only allows "futuristic" functions such as zoom without screens and augmented reality. There are more and more medical applications in this field. For example, contact lenses already exist today photochromatic, which become "sunglasses". Or lenses capable of survey the presence of malformations in the eyes, diagnosing i problem with a electro-retinography.

Then there are lenses that can really cure patients of many pathologies. Like lenses that change the shape of the eye for treat myopia in children, or a type of lenses being studied in Australia to heal ulcers corneas. But not just eye diseases: eye researchers are developing contact lenses that administer antihistamines to allergy sufferers, which monitor the level of XNUMX/XNUMX cup sugar in people with the diabetes.
Even if the medical application that we will all be able to exploit in the near future is the decrease of electronic device stress, that tires our eyes after a day in front of the PC or smartphone. Find more examples of these medical applications in this American Academy of Ophthalmology article.
Smart Lenses: a growing market
Major electronics companies have patented their own version of smart contact lenses in recent years. Samsung has patented a lens that can record videos and control your smartphone by winking. Sony also has similar technology in mind: its smart contact lens can distinguish when we blink unconsciously and when we want to squint. When you close your eyes for more than half a second, it records a command and can stop or resume shooting. This model would have some internal storage above your pupils, to save part of the video, which it then sends wirelessly to the smartphone.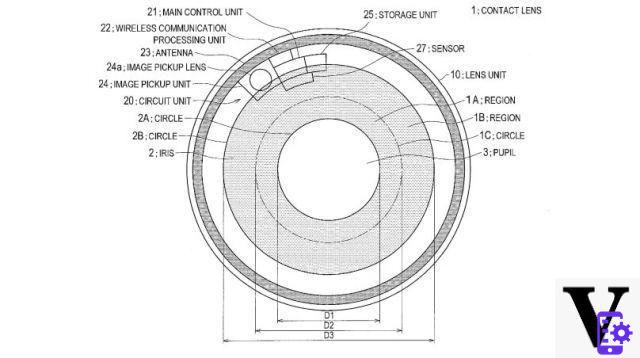 Also Magic Leap is investing in this technology. If you have never heard the name of this company, for sure you know some of the companies that have been investing in this company for years, such as Google e Qualcomm. Magic Leap collaborates with many other companies for augmented and virtual reality solutions and thinks that smart contact lenses may be the key for everyone to take advantage of these technologies in the near future.
None of these companies has yet presented a prototype but the fact that large tech companies work on this technology suggests that in a few years we could choose between many different smart contact lenses. As today we have many smartphone models available, with models from prices accessible to all.
Conclusions: the future of augmented reality is coming
Until a few years ago, AR solutions were cumbersome, cumbersome and limited. Excellent for arousing the interest of those like us who love technology, but not usable by everyone with simplicity. Smart contact lenses, which still sound like a futuristic concept, are one step away from realization. This technology promises to be convenient to implement and easy to use.
While the functions may not be perfect at first, they could become one within a few years technology for everyday use. What happened for smartwatches and even earlier for smartphones is a precedent that we hope will follow. The future of contact lenses can already be seen from here.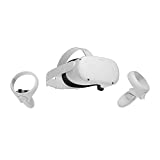 Oculus Quest 2, all-in-one VR headset, 64GB
NEXT GENERATION HARDWARE: Enjoy every movement with an ultra-fast processor and our display with the ...
ALL-IN-ONE GAMING: Shoot, whip, and hit the beat thanks to titles from the huge library of games and experiences ...
IMMERSIVE ENTERTAINMENT: Enjoy a front row seat for live concerts, groundbreaking films, exclusive events and ...
499,00 EUR Buy on Amazon TagsiLens Mojo Vision smart lenses Smart contact lenses are the new frontier of augmented reality