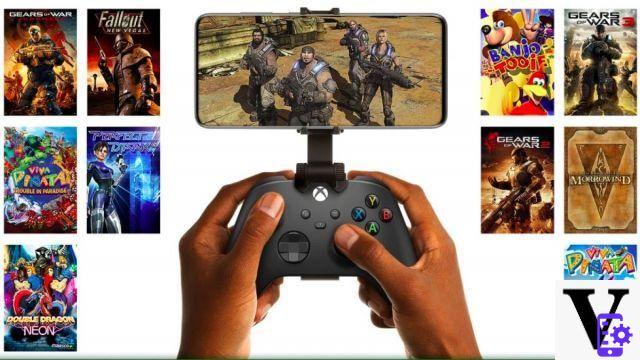 The time has come to face the high summer temperatures with an avalanche of RTX games that will refresh and entertain you on the hottest days. LEGO Builder 's Journey will launch on June 22nd and will enjoy support for DLSS and ray tracing. June 29 is the long-awaited day that DOOM Eternal will receive an update that will make DLSS and ray tracing available. Finally, another big announcement for our players: Rust will be launched on July 1st and will support DLSS.
Summer is finally here and this is the perfect season to enjoy your favorite games without worries. Next-generation gaming technologies developed by NVIDIA enhance the gaming experience with stunning ray-traced image quality, increased performance with NVIDIA's DLSS, and reduced latency with NVIDIA Reflex.
Below are all the new RTX games that GeForce players can indulge in:
Out now:
June was a busy month for RTX. Necromunda: Hired Gun launched earlier this month with DLSS support. No Man's Sky got DLSS on June 3rd, The Persistence received ray tracing support and a patch for DLSS on June 11th. Rainbow Six Siege launched on June 14 with DLSS support. Chernobylite added DLSS in its latest update in Early Access, ahead of the game's official launch on July 28.
Available now: DLSS Plugin for Unreal Engine 5
Back in 2018, NVIDIA and Epic kicked off the era of real-time ray tracing in video games with the launch of the Reflections demo powered by Unreal Engine 4. Today, NVIDIA's ray tracing, DLSS and other NVIDIA technologies are incorporated directly into Unreal Engine 4, helping developers quickly and easily improve their games that can now enjoy immersive graphics and a significant increase in performance - all in less than a working day.
Epic is now focusing its energies on Unreal Engine 5, which launched in Early Access last month. The technologies, SDKs and other benefits of NVIDIA also useful in terms of time savings have already been transferred: developers will now be able to easily add DLSS in their projects thanks to the release of the NVIDIA DLSS Plugin for Unreal Engine 5 - available in the marketplace by Unreal Engine.
June 22, we're almost there: tomorrow LEGO Builder's Journey will be launched with the support of DLSS and many effects in Ray Tracing
LEGO Builder's Journey is an atmospheric puzzle game, originally intended as a game - popular right away, for mobile platforms on Apple Arcade. During Computex, we announced that the game would launch in an expanded and optimized form on PC, leveraging ray tracing and DLSS to make the hugely popular LEGO bricks more lifelike than ever.
Read also: GeForce NOW updates with 10 new games
On June 22, LEGO Builder 's Journey will come to life on PC with ray-traced ambient occlusion, global illumination, reflections, shadows and performance acceleration through NVIDIA's DLSS. LEGO Builder 's Journey is the first Unity game in the world to enjoy ray tracing support.
Read also: NVIDIA announces the new RTX 3080 Ti
June 22: Linux gamers get DLSS for Vulkan games via Proton
NVIDIA's DLSS support for Vulkan games will be available starting June 22 on Proton, allowing Linux gamers to use the dedicated AI Tensor Cores of their GeForce RTX GPUs to accelerate frame rates in DOOM Eternal, No Man's Sky and Wolfenstein : Youngblood. Support for DLSS-enhanced DirectX titles running through Proton will arrive in the fall.
June 29: DOOM Eternal achieves image quality optimization thanks to Ray Tracing and performance improvement through DLSS
DLSS and ray-traced reflections will arrive on DOOM Eternal on June 29th.
The massive DOOM video game franchise with its DOOM Eternal - triple A game, is another behemoth that has turned to NVIDIA's cutting-edge gaming technologies to take performance and image quality to new, exciting, levels. .
July 1: Rust gets a performance upgrade via DLSS
Facepunch Studios is bringing NVIDIA's DLSS to Rust - coming July 1st, thereby accelerating performance for GeForce RTX gamers. This major update is followed by the addition of NVIDIA Reflex in May, which reduced system latency by up to 38%, making gameplay more responsive and players much more competitive. Thanks to the DLSS from NVIDIA and NVIDIA Reflex, GeForce RTX gamers will enjoy the best gaming experience on Rust, with a faster level of performance and the most responsive gameplay ever.
Don't miss out on future updates as there are many more games with RTX on the way, including Red Dead Redemption 2!
TagsNVIDIA GeForce RTX rtx Summer RTX is heating up: a wave of games is on the way