Super Mario 3D All Stars it's officially out of production and is no longer available oneShop Nintendo Switch: Now, due to this unfortunate event, external entities are reselling the game to absurd prices, as it happened in the beginning for PS5.
Super Mario 3D All Stars and the tout on PS5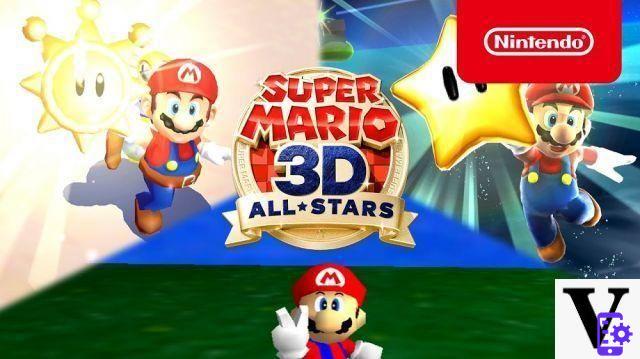 To testify this unpleasant fact is precisely eBay, one of the most famous auction houses on the web that has noticed in recent days an incredible increase in prices for the sale of the collection that includes three of the most popular Super Mario games, the cutest mustachioed plumber ever.
The title was published in September and up to March 31 was available for digital and physical sale. The Kyoto house then announced that it would no longer print physical copies and the sale of the title remained online. As a result, more and more external entities, more commonly known as touts, have begun to post sales announcements on eBay. These ads though they ask consumers absurd and really high figures.
Super Mario 3D All Stars has become the new PS5 since the exact same situation is recurring, that is people who they take advantage of the lack of the game to sell it for high amounts.
To give some examples, the English version of eBay sells the title at a price that fluctuates between 100 and the 1500 pounds. A sealed copy of Super Mario, in Italy, even exceeds 1500 €. In reality, however, all this does not make much sense because, at least for the moment, they seem to be around several physical copies of the title.
It therefore seems foolish to turn to eBay sellers and spend such amounts. If you want to buy the title, you can safely do so, a low prices, on Amazon for example. If you are looking for other mustachioed plumber titles, you can visit the official Nintendo website.
READ ALSO: Super Mario 3D All-Stars, waiting for the release is already a sales success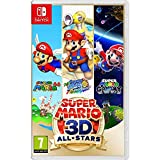 Nintendo Super Mario 3D Allstars [Edition: UK]
A POLYGONAL POWER-UP - With a timeless control scheme thats featured in every one of his 3D outings since, Super Mario...
FUN IN THE SUN - Time to hit the beach! Mario travels to the beautiful Isle Delfino for a tropical vacation with his...
AN OUT-OF-THIS-WORLD ADVENTURE - Mario blasts off on an intergalactic quest to help Rosalina and save Princess Peach...
54,54 EUR Buy on Amazon TagsPlayStation 5 resales Super Mario 3D All-Stars Super Mario 3D All-Stars sold at incredible prices