Telegram stickers are undoubtedly one of the most thestinctive features of this instant messaging client.
When we talk about Telegram stickers we mean those small drawings that depict characters, memes, drawings, emojis useful for "coloring" our conversations in order to show emotions, moods, ideas and so on to our friends and interlocutors via chat. They are used for facial expressions that are thefficult to render with words.
Adtheng and using stickers on Telegram is an immetheate and trivial operation that we will see in this article anyway. What we propose are the best sticker packs to download ei best sites where to always find new ones with which to populate your library.
Adtheng the stickers, as mentioned, is a very simple operation that can be done in various ways:
Note: if the package you want to add is already present, the program will ask you if you want to remove it instead of adtheng it with the phrase "Remove N Sticker":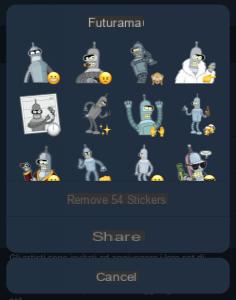 The procedure for remove the stickers installed from the Telegram library is done by going to the "Settings"> "Sticker" menu and checking the "Sticker Set" section. In case you want to delete a set of images, choose "Ethet"> "Delete" or swipe (from mobile phone) and then always "Delete" or choose the set and then "Remove N stickers".
2. How to use the stickers
Operation just as simple but that we will describe the same for the neophytes; when you send a message to a person, select the icon at the bottom right dethecated to the stickers and choose whether to use the recent ones or browse a set among those you have added.

It is interesting to know that some stickers are "mapped" or rather assigned to the emojis you use; for instance "?" it could correspond to one or more images to choose from when you try to write the emoji in chat.
3. The Best Sticker Sets for Telegram
We come now to the stickers that we found around the net and that we consider the most interesting. Many of the stickers are part of real rankings of the most popular or most voted. They are organized by links to download / add to your Telegram. You can easily add these collection packs with the desktop client or with the smartphone app by clicking on the image or on the link of the telegram stickers proposed.
Celebrities and Famous People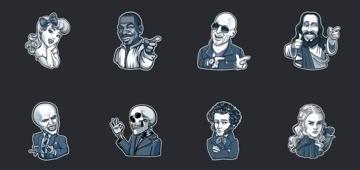 Famous Characters (119 sticker)
Extends the official Telegram sticker set with many other famous people and particular expressions.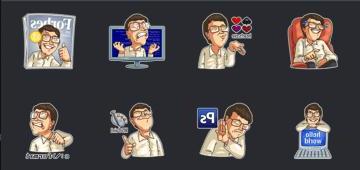 Bill Gates Sticker Pack (39 sticker)
Pack of stickers dethecated to the founder of Microsoft, really well done.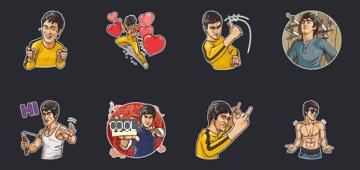 Bruce Lee (40 sticker)
World famous martial arts actor and expert. Download this complete set.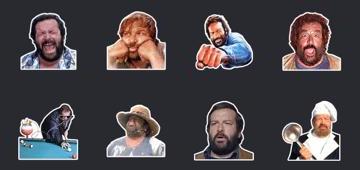 Bud Spencer (23 sticker)
Tribute to one of the greatest your language actors with famous facial expressions to use in your chats.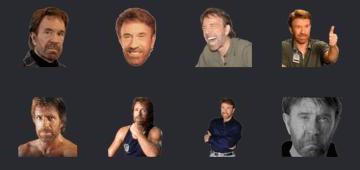 Chuck Norris (44 sticker)
Famous martial arts expert with an incretheble filmography behind him. Sticker pack consisting of photos of Chuck Norris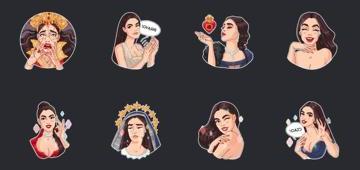 Monica Bellucci (25 sticker)
your language actress and model. This set dethecated to Monica Bellucci is designed to perfection.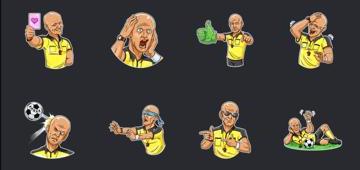 Pierluigi Collina (30 stickers)
World-famous Tuscan ex-referee and recognized professional.
Totò (13 stickers)
Antonio de Curtis, aka Totò is an actor who is a symbol of your language comedy. In this collection of stickers you will find photos of her to use via Telegram.
Cartoons and Anime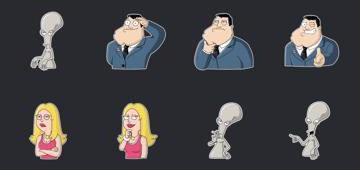 American Dad (20 sticker)
American cartoon with the irreverent representation of an American family.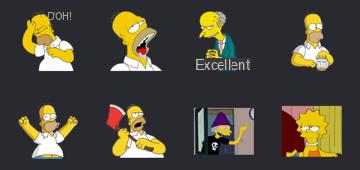 I Simpson (51 stickers)
Historic American cartoon parody of the American way of life.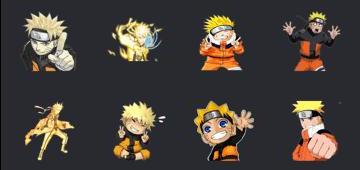 Naruto (11 sticker)
Japanese anime and manga very well known and widespread in our country. Pack dethecated to the protagonist but not only.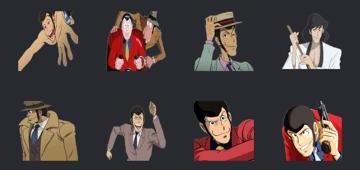 Lupin (16 sticker)
Anime TV series that needs no introduction. Telegram set dethecated to the gentleman thief.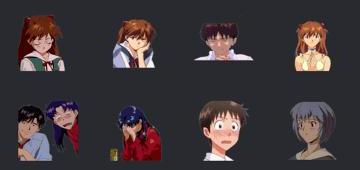 Evangelion (30 sticker)
Neon Genesis Evangelion (NGE) is a work of worship. In this pack you will find Asuka, Shinji, Rei and the other famous characters.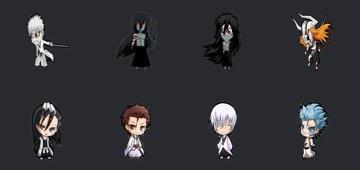 Bleach (16 sticker)
Manga from which an Anime television series was born. Bleach is one of the best-selling manga in the world and in this set you will find many of its characters stylized.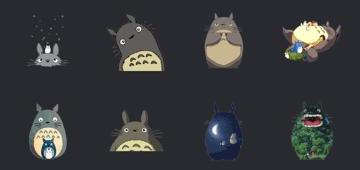 Totoro (21 sticker)
Set of stickers based on the Japanese animated film by Hideo Miyazaki.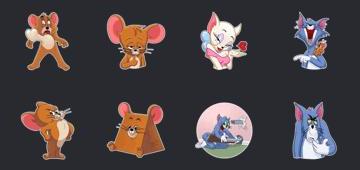 Tom & Jerry (35 sticker)
The mythical cat and mouse return in this complete set of images for Telegram.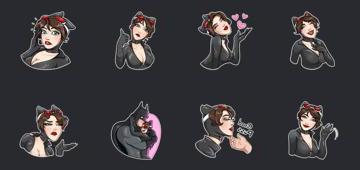 Catwoman (35 sticker)
The famous Batman cat in this set represented with a perfect stroke and in full Telegram style.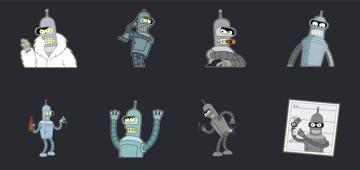 Futurama (54 sticker)
Fry, Bender and the others return to the Futurama pack. A must for lovers of the historic American animation series.
Love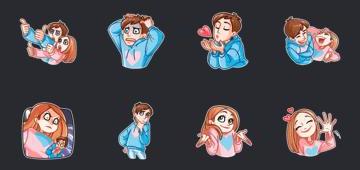 Love Story (35 sticker)
For lovers, here is a nice set of cute designs to exchange via chat.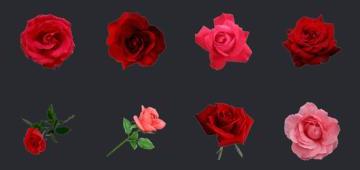 Flowers (95 stickers)
Dethecated to the most romantics who love to send roses (even virtual ones, as in this case).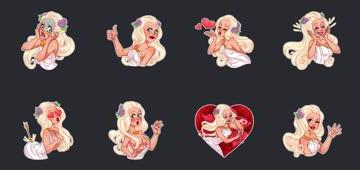 Girl in Love (35 sticker)
A sexy blonde girl stylized with drawings. Pack aimed at girls.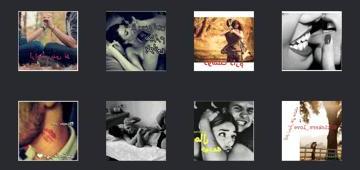 Lov3 (93 sticker)
Realistic set of stickers for the "love" category. These are photos to make your Telegram chats more romantic.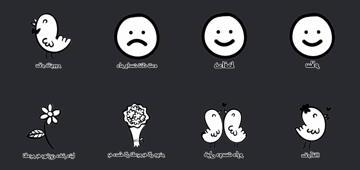 Sweet Love (32 sticker)
Telegram stickers designed and written in Arabic (almost not seen). Completely black and white.
Games and Video Games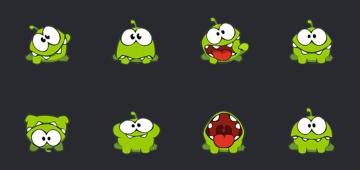 Cut the Rope (25 sticker)
Video game born on smartphones in which we have to feed a frog. This pack contains exactly the images of the game.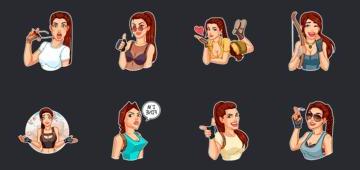 Lara Croft (30 sticker)
Tomb Raider's handsome heroine reimagined in this set of images. Always very sexy even in the drawings.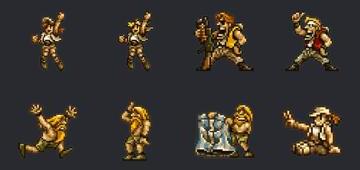 Metal Slug (56 sticker)
Game well known by the oldest gamers (and not only). Present in virtually any arcade.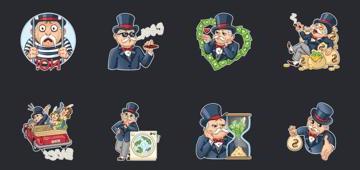 Monopoly (40 sticker)
Interpretation of one of the most famous board games in the world; mostly dethecated to hard currency.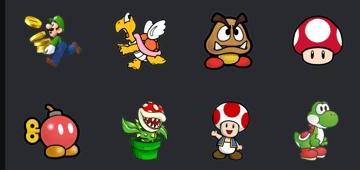 Super Mario Bros (46 sticker)
The Telegram pack dethecated to Super Mario Bros and all its famous characters (Yoshi, Toad, Luigi, etc.).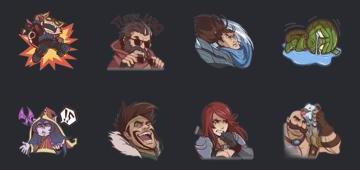 LoL (League of Legends) (28 sticker)
Famous multiplayer game with millions of players around the world. This set contains game character designs.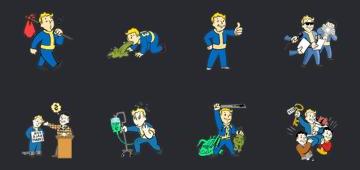 Fallout (30 sticker)
The Vault Boy from one of the most famous video game sagas. Represent with this famous mascot, everything that goes through your head
Movies and TV series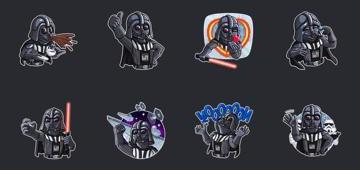 Darth Vader (30 stickers)
Directly from Star Wars, the most representative character of the entire saga. Redesigned in nice images.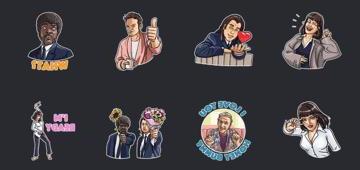 Pulp Fiction (25 sticker)
Add a perfectly crafted set of images from the Pulp Fiction movie to Telegram.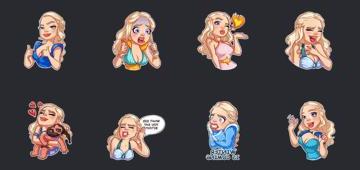 Daenerys Targaryen (40 sticker)
Designs in the form of stickers for one of the most important characters of the Game of Thrones TV series.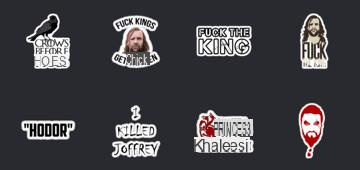 Game of Thrones (23 sticker)
This set is also dethecated to Game of Thrones and contains famous phrases (in English) used in the TV series.
Alf (30 sticker)
You cannot miss a set of stickers dethecated to Alf, a famous character known by everyone.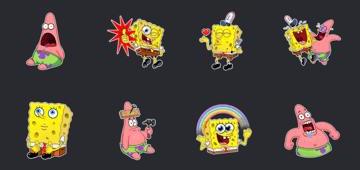 Spongebob (35 sticker)
The most famous sponge on TV, returns with a beautiful set of Telegram images, complete with other iconic characters.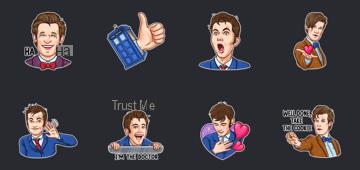 Doctor Who (35 sticker)
Doctor Who fans will love this pack containing images dethecated to their favorite characters.
The sets don't end there! Read on if you want to find new ones with the best sticker sites to use. When we find other interesting collections, we will update the article you are reatheng, enriching the various categories (or adtheng new ones).
4. The best sites to download and search for new stickers
If you are not satisfied with the sets we have proposed above, you can always dethecate yourself to research on some of the sites specialized in Telegram stickers.
Telegramhub.net

The first site we propose is also the most complete; has a very nice interface with the sets most used or highlighted by the staff. You can find hundreds of packs with telegram stickers to download for free, based on a preview and a brief description. T-HUB (abbreviated) only releases high quality packs from international artists. Many of the sets offered in this article were taken therectly from this portal. It also has a section dethecated to the creation of sticker sets, which we will also thescuss on these pages in a future article in any case.
Telegram Stickers Directory

Interested in portal with a good library of telegram stickers. It is possible to notice the presence of the most downloaded packs and especially those added recently, which can be useful for thescovering new goothees and images created ad hoc.
Stickers for Telegram

It features a very simple interface with the ability to choose the main categories for the stickers on the left and a simple search bar to enter keywords or text and identify a specific package.
Telegram Sticker Redthet

Lastly (but not least) we point out a real "group" on redthet. Redthet is a social network widely used in Anglo-Saxon countries (and unfortunately very little here). This subredthet is the starting point for the publication of many of the most beautiful and interesting stickers and we advise you to visit it often because many artists usually publish their works in the form of telegram stickers starting from there.
5. Look for the stickers in Telegram
We can also use stickers that we have not added therectly to our library and of which we do not have the complete set.
It might come in handy in a couple of circumstances:
It is sufficient to notice the presence of the search bar of stickers internal to Telegram. First of all, let's make sure that in the menu Settings> Sticker ", the item" Suggest from "is set to" All sets "(otherwise we will only search in those present in our library).
We select the chat button to open the stickers menu and write what we want to look for in the top bar: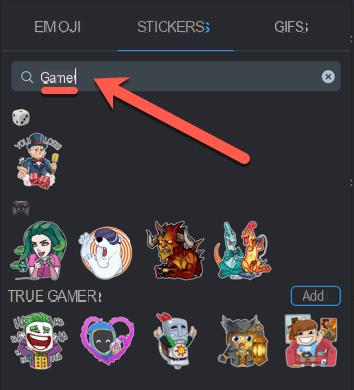 To view the search bar on a smartphone, we need to make a couple of more taps than the desktop version. Let's open the sticker menu and then tap on the arrow to thesplay the search bar.


6. Trentheng Stickers
The authors of Telegram push their messaging app and users a lot towards the use of stickers. The Telegram client itself offers thefferent collections to use and immediately add to your sticker library.
To explore featured stickers (also called "Trentheng Stickers"), suggested from the program, we can use the app itself or its desktop version. We open the settings menu and then select "Stickers"> "Sticker in the foreground" to have in front of the collection of stickers most used at the moment by Telegram users: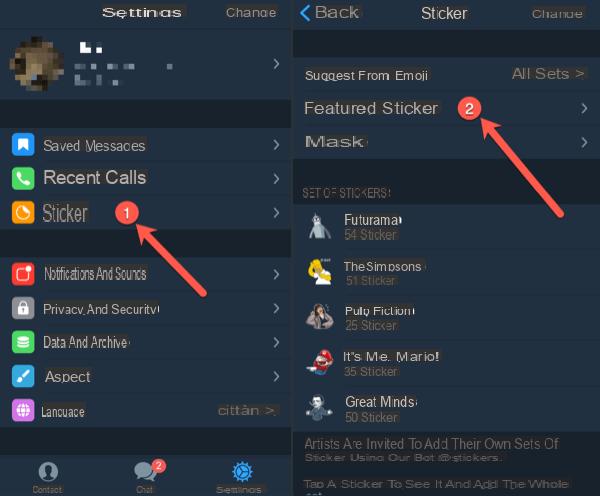 Telegram stickers: best sites and packs to download