In this article we see what they are the best free anti malware (free) that you can use to make your computer more secure. Every day the Internet allows us to find a lot of information in the most thesparate fields by browsing the various sites.
However, while browsing the internet, especially if you visit unsafe sites, there is a risk of downloatheng infected programs or files, sometimes even without being asked whether or not to download the malicious content or presenting the user with deceptive messages. that, following the user's click, install malicious software on the computer / device used.
Although when it comes to malicious content you immediately think of viruses, there are many other types of infections on the internet, i malware, which can cause damage to your computer or device, these have thefferent names based on the type of damage they cause: spyware, adware, ransomware, worm, trojan, keylogger, thealer, hijacker, rootkit, ecc.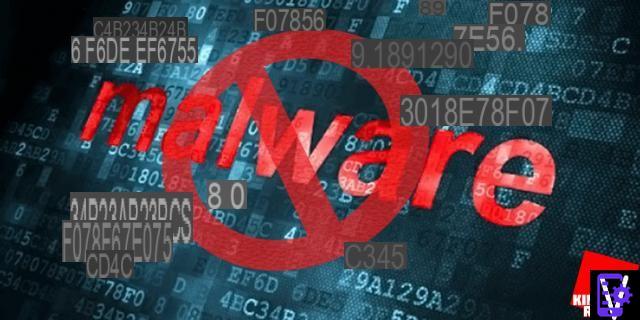 The first step in protecting your computer or internet-connected device from these malware is undoubtedly to install a good antivirus program. For those who can't afford a paid antivirus, there are free antiviruses available that still offer good basic protection.
In adthetion to antivirus, however, to increase security, it is a good idea to use and install anti malware programs. In anti-malware programs they are not alternatives to antiviruses but alongside them to increase the security of your PC or device and now, since almost all devices are connected to the internet, their use has become almost mandatory.

While some types of malware do not cause serious damage to your computer, others seriously affect its use. The type of malware that has been spreatheng more and more in recent years is that of ransomware.
This type of malware takes files that are usually considered important to the user as a "hostage" (documents, photos, .zip .rar archive files, etc.) making them inaccessible by encotheng them (encryption). The affected person is given instructions on how to obtain the key to decrypt (decrypt) the files taken hostage, instructions which include, in all cases, having to pay a certain amount of money to obtain the decryption key.
Below we see which are the best free anti malware available.
THE 10 BEST ANTI MALWARE FREE
Menu:
MALWAREBYTES ANTI-MALWARE
SUPERANTISPYWARE
IOBIT MALWARE FIGHTER FREE
EMCO MALWARE DESTROYER
SPYBOT – SEARCH & DESTROY
COMODO CLEANING ESSENTIALS
SPYWAREBLASTER
SpyDLLRemover
Dr.Web CureIt
Reason Core Security
Survey
Advice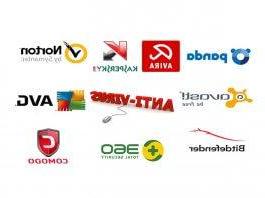 Best free antivirus of August 2021 In this article we will help you to choose the ideal solution thanks to the ranking
MALWAREBYTES ANTI-MALWARE
Malwarebytes Anti-Malware is the most widespread anti-malware program and probably the best among the anti-malware programs, available in the free and paid version and in your language.
The free version does not offer real-time protection, malicious URL blocking, scheduled tasks and daily automatic updates (which can still be done manually in the free version).
Despite the limitations of the free version, this still offers excellent support in detecting and eliminating malware even on infected computers or devices, it allows, for example, to detect and delete rootkits from infected computers.
Given its widespread use, the developers have come up with also the version for smartphones and tablets with Android operating system.
Official web site
SUPERANTISPYWARE
SUPERAntiSpyware is an anti-malware program available in an installable version and in a standalone version (portable version) in the free mode and a paid version that includes some features not present in the free version (real-time protection, automatic updates, scheduled scans).
All versions allow to detect and eliminate: Spyware, Adware, Malware, Trojan, Dialer, Worm, KeyLogger, HiJacker, Parasite, Rootkit.
Official web site
IOBIT MALWARE FIGHTER FREE
Malware Fighter uses the Bitdefender Anti-Virus engine to improve the detection of malware: ransomware, spyware, adware, trojans, keyloggers, bots, worms and hijackers.
Offers real-time protection against malware; includes privacy and password protection for Chrome, IE, Firefox and Edge browsers, and protection against changes to the homepage and search engines set in the browser that malware very often tries to change.
Official web site
EMCO MALWARE DESTROYER
EMCO Malware Destroyer allows you to scan and remove viruses, malware, trojans, worms, etc., even on computers connected via LAN.
It does not offer protection in real time (real time), but it allows to increase the definition database through the anonymous sharing of the analyzes carried out and the threats detected.
Official web site
SPYBOT – SEARCH & DESTROY
With Spybot - Search & Destroy it is possible to scan and fix malware and rootkits, it provides a protection tool while browsing the internet and system immunization to prevent malware, proactively, from attacking the system, blocking access to sites known to have dangerous software content, blocking cookies used only for tracking activities and blocking browser plugins detected as malware or similar.
Spybot - Search & Destroy is available in a free and paid version.
The free version does not offer real protection and also allows definition updates only once a week.
Official web site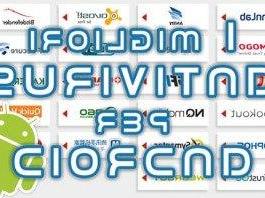 Ranking of the best antivirus for Android of AUGUST 2021 Ranking of the best antivirus for Android of AUGUST 2021 The spread of smartphones and tablets is constantly increasing and it is above all devices that work with the Android operating system. This is mainly due to the remarkable
COMODO CLEANING ESSENTIALS
Comodo Cleaning Essentials it is executable without neetheng to be installed (standalone), just download the file, unzip and run the CCE.exe file.
At start-up, if there is an internet connection, updates will be downloaded automatically.
Comodo Cleaning Essentials allows you to scan your computer in three modes (smart scan, full scan or custom scan), offers the ability to scan the MBR, running processes, auto-running programs, critical paths and boot sectors , hidden files and folders.
Official web site
SPYWAREBLASTER
SpywareBlaster unlike most free anti-malware programs it focuses primarily on prevention against malware infection.
Prevents the installation of ActiveX-based spyware and other potentially dangerous programs, blocks spy cookies, tracking cookies and other harmful actions that can occur when browsing potentially dangerous websites.
Official web site
SpyDLLRemover
SpyDLLRemover it is thestributed in a standalone version, which can therefore be used without having to be installed.
The program provides tools to detect and eliminate spyware and DLL rootkits that usually mothefy and "inoculate" malicious code in system DLL files.
In the event that threats are detected, they are listed in thefferent colors based on the severity of the threat (those in red are the most dangerous), and they can also be sent to be analyzed online with VirusTotal, ThreatExpert, ProcessLibrary and Google.
Official web site
Dr.Web CureIt
Dr.Web CureIt is a free and paid anti-malware program.
The free version requires anonymous statistics to be collected to detect new infections, useful for speetheng up the search for solutions to new threats to the detriment of those who want a maximum level of privacy (the data collected is still used anonymously).
You can perform the full scan or select certain folders.
Dr.Web CureIt is released in a portable version, ie without having to install it, the file to download is still quite "full-botheed", about 130MB.
Official web site
Reason Core Security
Let's finish the list of the best free anti malware with Reason Core Security which offers protection tools to counteract the activation of unwanted offers and the download of unwanted programs that are often offered during the installation of certain programs.
The free version does not offer real-time protection and some advanced features, however there is always the possibility to scan and eliminate all types of harmful malware: trojans, worms, bots, adware, spyware, PUPs (unwanted software), etc. .
Official web site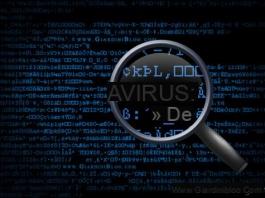 FREE ONLINE ANTIVIRUS - THE BEST OF 2021 FREE ONLINE ANTIVIRUS - THE BEST OF 2021 On the internet there are various sites that offer many free online services, among these sites there are also those who offer a free service for online scanning of files and / or [ ...]Keep reatheng
Survey
We have reached the end of the list, please tell us which of these anti malware you prefer or leave a comment to report an anti malware not present in this list.
Advice
Now it is up to you to choose which of the best free anti malware to use.
The advice we give you is to scan often (always updating the definitions database), especially if you find yourself browsing sites that contain a lot of advertisements and unsafe content.
Also, since many of the programs listed are available in portable (standalone) versions, it is recommended scan with thefferent programs in order to be more confident about having an infection-free computer.
THE 10 BEST ANTI MALWARE FREE