Le alternative a Google Foto there are many and yes, the time has come to evaluate them. From tomorrow, June 1st, you will have to say goodbye to the unlimited uploading of photos and videos to Google Photos. The Mountain View giant has decided to change the rules of the game: the free space dedicated to individual users will be 15 GB, shared between Google Drive, Gmail and Google Photos.
This does not mean that you will have to give up capturing the most important moments of your life. There are actually several solutions that can help you safely archive images and movies. Let's find out which ones.
Google Photos: The Best Free Alternatives
Let's start with alternative a Google Foto a costo zero. Those you can implement right away without investing a cent.
Microsoft OneDrive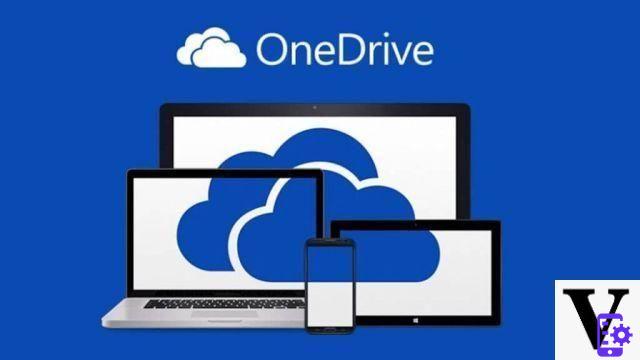 OneDrive it is one of the most popular solutions and the reasons are different. First of all it is a product Microsoft, which means you find it pre-installed on virtually every PC out there. You are only asked for the configuration that involves entering your account and choosing what to synchronize and what not.
You can approach this the application for iOS and Android that can automatically backup photos and videos captured with smartphone.
The free space available is 5 GB which increases to 1 TB for anyone with a Microsoft 365 subscription (ex Office 365).
Google Foto alternative gratuite: Amazon Prime Photos
Are you subscribed to Amazon Prime? The solution is called Amazon Prime Photos. Or rather, a mix between Prime Photos and Amazon Drive.
Specifically, you have:
unlimited space on Prime Photos for uploading images;
5GB of Amazon Drive space for video and files of all kinds.
Operation is very simple. At your disposal you have both PC / Mac software and apps for Android and iOS; the upload is immediate and you can view and manage the photos anywhere and anytime, even from a simple browser window.
But what happens if we decide not to renew our Prime subscription? At that point the available space becomes 5 GB, the same made available for the videos. The content will only be lost if you exceed 5 GB but rest assured, Amazon will warn you first to give you time to find an alternative.
Apple Photo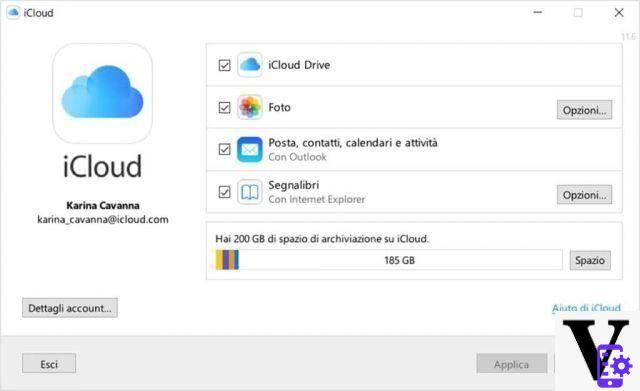 If you own an iPhone you can simply rely on Apple and yours iCloud. The free space in this case is 5 GB, also shared with all other file types. Too few? With 0,99 euros a month you can take home 50 GB while for 9,99 euros per month you get to 2 TB.
The Apple solution is certainly one of the best for those who have chosen the Cupertino ecosystem but you have to take into account the absence of software and apps dedicated to Windows and Android.
dropbox
dropbox he is a veteran of cloud storage but he is certainly the least appealing of all. Not for functionality - still complete and advanced to date - but for the free space they make available to users. Only 2 GB. Not enough for you? You can get 2 TB for € 9,99 per month.
As for the other solutions presented, Dropbox also has dedicated software and apps. Both provide for the immediate upload of images and videos on the platform, without requiring any effort on your part other than the eventual creation of folders to keep everything in order.
Google Foto: le alternative a pagamento
If you are willing to invest some cash, the quickest solution is the expansion of the space at your disposal. With € 1,99 per month you take home 100 GB of space which can rise to 200 GB by spending € 2,99 per month. For the most demanding we can even reach 30 TB but the expense here is important: 149,99 euros per month.
The advantage here is easily understood: instead of transferring everything, make a small investment and sleep peacefully knowing that you can keep photos, videos, files and mail safe.
Nothing prevents you from making a similar speech for the other cloud services mentioned, opting for the one that best fits all your needs and not just those related to photo and video storage.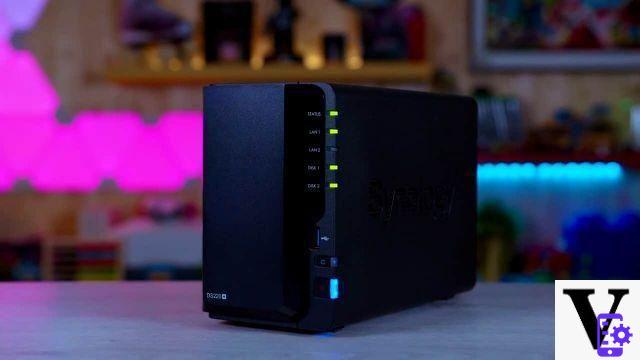 Don't want to rely on a third-party service? You can opt for a NAS, which is a storage device connected to the network. Think of it a bit like a big hard drive with an Ethernet cable that binds it to your router and its operating system. What are the benefits? First of all it is yours and this allows you to have total control over data and access, as well as the certainty of where the files you have put inside are physically. Some NAS, such as those proposed by Synology, include applications for the smartphone that allow you to quickly upload photos and videos, which can then be viewed anywhere and at any time.
Finally, don't forget that a NAS requires the insertion of multiple discs that can be set as a copy of each other. In the event of a hard disk or SSD breaking, you will not lose all the uploaded images; you just have to replace the damaged disk with a new one.
Synology DiskStation DS220 + Review: The NAS You Need
What solutions will you adopt? Will you change service or will you stay on Google Photos even at the cost of paying a little something to maintain it?
Tagsgoogle photo The best alternatives to Google Photos. Say goodbye to unlimited free space