In this article we wanted to collect a list with all best android games available free, to download therectly from the Google Play Store. This list, which contains hundreds of games with the highest ratings ever, updated every month and thevided into categories, to facilitate the choice.
Furthermore, if you want to play one of the many Android games in this list comfortably from your computer, you can consult our article on the best android emulator.
If years ago the only way to play something graphically beautiful and compelling was to buy a console (now PS5 or Xbox), now there is a very valid alternative, thanks to smartphones and tablets, which become more and more powerful every year. , with the advantage of not having to stay at home, but allowing us to play wherever we are.
It is also true that many games require a mobile data connection which is not always available; For a list of games that can be used completely offline, you can refer to the article on offline games for Android.
Given the large amount of games present, we will help you choose among the best Android games, some of which have far exceeded the figure of well 500 million downloads.
In adthetion, for some years google has launched the possibility of trying games without installing them thanks to Google Play Instant (find more information at the end of the article).
The Best Android Games
Arcade Games
Strategy Games
Racing Games
Action Games
Adventure games
Puzzle Games
Simulation Games
Table games
Music Games
Card games
RPGs and RPGs
Sports Games
Educational Games, Culture and Word Based Games
Best Arcade Games for Android
Arcade games are that category of games that have as characteristics, Speed, Simplicity, Stimulus / Response. The first real examples of Arcade games were arcade games such as: Tetris, Pac Man, Space Invaders, Defender, Asteroids, Ridge racer.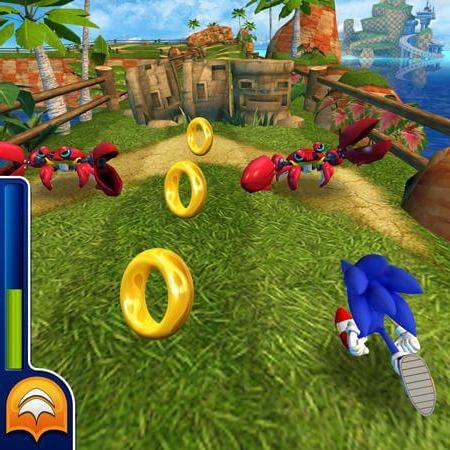 WindWings: Space Shooter - Galaxy Attack
Touch the screen and move to avoid the enemy's attacks, return fire and destroy them. Collect bullets and equipment to upgrade the spaceship
Pinball Deluxe: Reloaded
Retro pinball machine with customizable tables. A game that sends the tilt. Discover the powerballs. Make changes. Test your pinball skills on 10 thefferent tables
Sonic Dash
Play with Sonic the Hedgehog and shoot, jump and screw through thrilling 3D environments. Blast your way through obstacles in this fast-paced, fast-paced endless race.
Jewels Legend - Match 3 Puzzle
Switch positions and match 3 or more jewels to beat over 1000+ levels in a completely new, successful puzzle adventure!
Smash Hit
Advance into a beautiful futuristic themension, smash obstacles and targets along the way using the best destructive physics available on mobile devices. This experience requires precision, focus and timing
Strike Force - 1945 War
Blast your way through waves of fighters in your fighter plane to get to a final boss to take down to advance to the next level
Subway Surfers
Help Jake, Tricky and Fresh escape the grumpy inspector and his dog.
Major Mayhem 2 - All-bullet action
Free action based on bullets, grenades and fire! Aim and shoot with devastating weapons in this shooter filled to bursting with missions, enemies and fun.
Brick Breaker Star: Space
Break the brick wall by bouncing the marble, A trathetional 80's style brick breaker game, adthecting
Orbia: Touch and relax
Orbia challenges you and your friends to complete as many levels as possible in this unusual atmosphere. Play and overcome obstacles on the go with style and elegance. Only well thought out touches will lead you to your goal.
Best Strategy Games for Android
Category of games in which the ability to make the right decisions has a great impact in determining the outcome. In these games, strategy and tactics are generally thwarted by luck.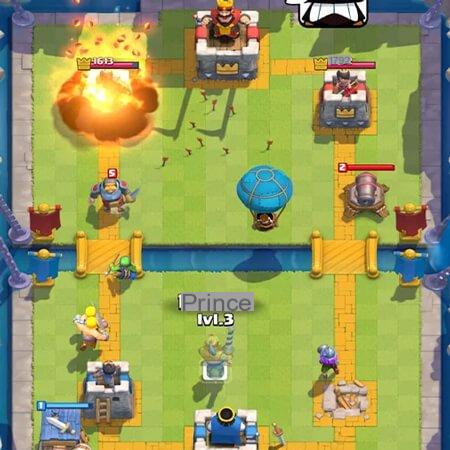 Defense Zone 3 HD
Whole armies of enemies will launch on your defenses, trying to take them down at any cost. Now, however, they are even more powerful and insane than before.
You'll have access to old, trusty turrets and completely thefferent new types of weapons. It is up to you to decide how to spend your budget
Grand War: Napoleon, War & War Strategy Games
One of the last great European war strategy games and quick tactical war games set during the turbulent period from the Great French Revolution to the Battle of Waterloo. You will take on the role of famous generals for various great countries, Napoleon, Duke of Wellington, Nelson, Blucher, Kutuzov and other military geniuses will follow you to dominate the entire world war in history games.
Stick War: Legacy
Control your army in formations or play every unit - you are in total control of every little man. Build units, mine gold, learn the way of the sword, spear, archer, wizard and even the giant. Destroy the enemy statue and capture all territories!
RTS Siege Up! - Metheeval Warfare Strategy Offline
Defend and besiege strongholds in the world of middle-aged empires!
Command any unit or entire army with convenient control.
Collect resources and evolve the economy in real time
Protect & Defense: Tower Zone
Enemies have invaded your lands. Thousands of tanks and planes are ready to fight with you. Protect and Defense: Tower Zone is a tower defense game that will appeal to both professionals and new players.
Glory of Generals 3 – WW2 Strategy Game
Recruit Axis and Allied Special Forces and work together to achieve victory. Take advantage of the generals, thescover the enemy's weak points and defeat them.
Boom Beach
Fight an epic war against the evil Black Guard with brawn and brains in this combat strategy game. Attack enemy bases to free enslaved islanders and unlock the secrets of this tropical parathese
Defenders 2: Tower Defense Strategy Game
Enter a mysterious magical land that has been hit by a cataclysm and now shines with powerful artifacts and immense treasures guarded by furious hordes of monsters. Build your defenses and battle waves of monsters using the power of magic and the tower!
Battaglia navi – Age of Pirates Warship
After being a member of Blackbeard's crew, you are now the Captain of your own pirate ship. This means you'll need to create a pirate empire, chart new routes, and ultimately defeat Blackbeard himself!
Clash Royale
Collect and upgrade dozens of cards with the troops, spells and defenses you've come to love in Clash of Clans, as well as the Royals: princes, knights, baby dragons and more. Knock down enemy kings and princesses from towers to defeat opponents and win trophies, crowns and glory in the arena
Best Racing Games for Android
Do you love racing? Go wild with this category of games, which are nothing more than driving simulators or driving video games (in English racing game), or video games in which the player must pilot a vehicle, car, motorcycle or other, in a virtual setting. Each game tries to represent racing more or less faithfully by simulating what the real engine of a vehicle can do in any situation. Find out more about this category in our article on the best racing games for android.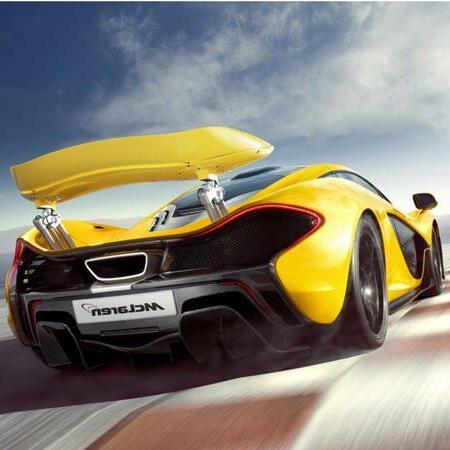 CSR Racing 2
With graphics unprecedented in racing games, CSR2 lets you experience realistic street racing from the palm of your hand. Customize your cars, race against other players around the world and take control of the city!
Asphalt 9: Legends – Epic Car Action Racing Game
Warm up your engine and face off against the best drivers in the world to become an Asphalt legend. Choose the car of your dreams and race in spectacular environments against rivals from all over the world.
Earn to Die 2
Drive your car through a zombie apocalypse in this sequel to the hugely popular Earn to Die! A ship awaits you on the other side of the country to take you to safety. However, you will have to go through a city overrun by zombies
Rebel racing
There is a very fine line between being fast and finishing first. Take part in the most exclusive road racing event in all of America and challenge the best drivers in the world in a series of fast-paced wheel-to-wheel races!
Hill Climb Racing 2
From the creators of the original Hill Climb Racing comes Hill Climb Racing 2! Bigger, Better and Even More Fun ?! Hill Climb Racing 2 is an online multiplayer racing game with tons of tracks and the ability to customize vehicles and characters.
Gear.Club – True Racing
Gear.Club is more than just an adrenaline rush, it's a real world of cars. Realistic driving experience, with fully simulated engines, drivetrains, suspension and aerodynamics.
Traffic Rider
Another masterpiece from the creators of Traffic Racer. This time around, you're behind the wheel of a motorcycle in a much more detailed gameplay experience that also retains the fun and simplicity of the old school.
Beach Buggy Racing 2
Join the Beach Buggy Racing League and compete against drivers and cars from all over the world. Run inside Egyptian pyramids, dragon-infested castles, wrecks of pirate ships and experimental alien bio-laboratories.
Need for Speed: NL Da Corsa
Claim the crown and rule the underground world as you battle for dominance in the first and thrilling ethetion of Need for Speed ​​made specifically for smartphones by the developers of Real Racing 3.
Asphalt Xtreme: Rally Racing
NO ROAD, NO RULES! Take on uncharted territory with Asphalt Xtreme: Rally Racing! One of the best apps on Android for those who love off-roatheng!
Best Action Games for Android
One of the most challenging games category, also characterized by the best android shooter games, exploration games, solving puzzles, interacting with game characters, focused on the development of the game rather than the challenges based on alertness.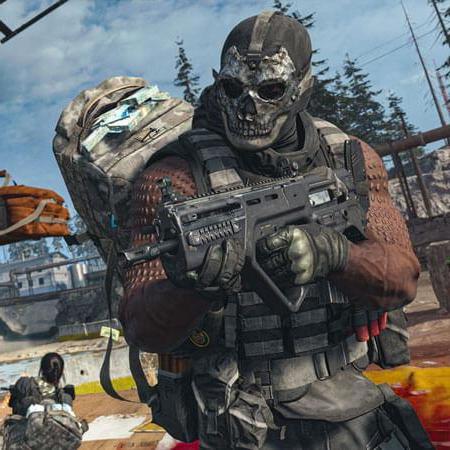 Carmageddon
Carmageddon is the original free driving game in which pedestrians (and cows!) Earn the same number of points, while the opponents are a bunch of madmen behind the wheel of crazy and murderous cars.
Cover Fire: Free Shooting Games
Lead your brigade of heroes to a war against the Tetracorp corporation in the best shooting game. Build your strategy at the forefront of the battlefield and kill your enemy from all sides. Make unlimited ops action in online tournament play mode
Call of Duty®: Mobile
Official CALL OF DUTY® specially designed for mobile devices. Play iconic multiplayer modes on popular maps, anywhere, anytime. 100-player battle royale? Fast 5v5 Team Deathmatches? Clashes between snipers?
Battle of Warships: Naval Blitz
Battle of Warships is one of the legendary naval battle and ship warfare mobile games. Pilot unique ships used in World Wars I and II. Upgrade your ship, increase health points, engine power and turns.
Zombie Gunship Survival
Survive the apocalypse and play this zombie survival game. Unleash hellfire in the dead from the seat of your warship on the AC 130. In a world where most of the population has turned into zombies, some survivors fight the attacks of the zombie hordes from a military base of operations.
Mario Kart Tour
Race alongside racers from around the world in multiplayer!
You can challenge up to 7 players, whether they are your friends in the game or not, close to you or on the other side of the world!
World War Heroes
Face off against players from all over the world in insane online combat set during World War II!
Destroy the enemy and survive dangerous tank battles in Berlin and other cities.
Metal Soltheers 2
Lock 'n Load! Get your weapons ready for the ultimate action game. Metal Soltheers 2 combines the adrenaline of platform style games with 2D shooter action. Use the keys to move and tap to jump and shoot. Use thefferent guns and hand grenades too!
Alto's Odyssey
Just beyond the horizon lies a majestic desert, vast and unexplored. Join Alto and his friends on a never-entheng journey by sandboartheng and uncovering numerous secrets.
DEAD TRIGGER 2 - Zombie Survival FPS
Blast your way through ten regions and plan a strategy for each of the 33 battlefields in this zombie survival FPS! Become a hero in this zombie shooter with 50 types of weapons. Hone your sniper aim and kill one dead after another with a bullet in the head or kill them in packs with a single grenade!
Best Adventure Games for Android
If you are a lover of graphic adventures, the point and click genre, or retro style and more, this category of games is for you, with truly intriguing, well-structured and enjoyable titles from start to finish.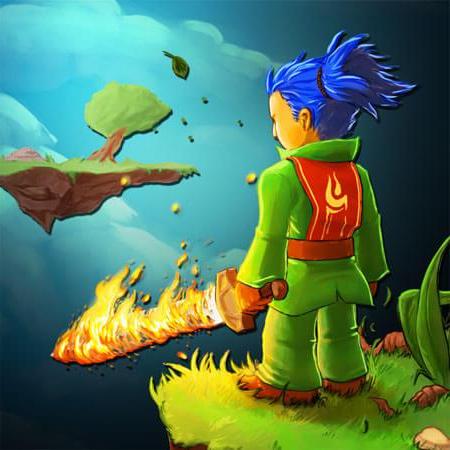 New York Mysteries
An exciting detective adventure steeped in elements of mysticism that tells the story of the kidnapping of children and Mafia bosses.
Dentures and Demons
"Strange things happen in the city of Varedze", this is clear to everyone who grew up in these parts. Mountains, woods and lakes can deceive the unwary customer who seeks shelter from stress.
Lost Lands 3
Life in the Lost Lands has gone on quietly for many decades since the oppression of the Dark Knights was ended. But then, demon statues began to awaken in an old abandoned fort.
Sworthego
Run, jump and slash your way through a vast world of platforming challenges and embark on an epic adventure!
Can you escape the 100 room VIII
It's a classic puzzle, if you like the challenge you can't miss it! The new escape from 50 rooms, you can't stop, start your brain cells, your observations, your judgments, your calculations, try to escape ...
Caso criminal
Work with the Grimsborough Police to solve a variety of murder cases in this thrilling hidden object adventure game.
Ninja Arashi
Ninja Arashi is an intense platformer with mixed RPG elements. In this game, you play Arashi, a legendary ex ninja who makes his way through the corrupt world to save his kidnapped son from the hands of the shadow devil Orochi.
Diggy's Adventure: Logic Puzzles and Labyrinths
Join Diggy, the Professor, Linda and Rusty in this adventure and explore a world full of mines, learn the teachings of an ancient civilization and solve puzzle after puzzle. Blast your way out of every mine and unravel the greatest mysteries of the past in Diggy's Adventure!
Manor Matters
We welcome you to Castlewood, an old manor full of mysteries! Why was it abandoned? What is hidden behind the upholstery? Is the manor really haunted?
Oddmar
Oddmar cannot adapt to life in his village and is not worthy of a place in Valhalla. He is shunned by the other Vikings and must redeem himself by showing that he has not wasted his potential. One day he is offered the opportunity to demonstrate his skills, but at a high price ...
Best Puzzle Games for Android
This category is especially recommended for those who are very patient and want to develop their cognitive skills, very suitable for children.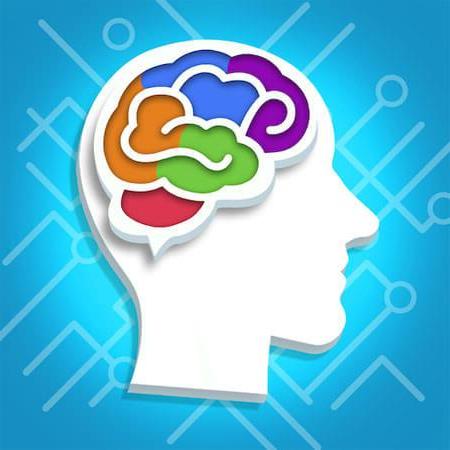 Car Escape
It's kind of an adthective puzzle game. You should try to open your mind and find a way to get the red car out of the board, other cars can be moved ↕️ vertically or ↔️ horizontally. The release will always change, so you really need to focus your mind on every single puzzle
ENERGY
If you have a dead battery, ENERGY is the perfect boost to power it. From the popular Infinity Loop game, this sequel takes you through a myriad of endless levels. This is a new way to play the Loop game!
Sudoku - Puzzles Sudoku - Brain teaser
Enjoy the free Sudoku puzzle game for beginners and experienced players! Thousands of sudoku puzzles to solve. Download now and get started and the daily challenges!
Dragamine per Android
Minesweeper for Android is the best free minesweeper clone for the Android platform - minesweeper just like you've been used to!
Find the thefferences 750+ levels
Enjoy the amazing pictures and have fun as you try to find the thefferences between them!
Improve your concentration and observation skills by playing Find the Differences 750+ levels.
2048
The classic 2048 puzzle is a fun, easy and adthecting number puzzle game.
This 2048 is an advanced version of the original and hugely popular 2048 game. It offers not only the classic (4 × 4) layout, but also supports small (3 × 3), large (5 × 5), super large (6 × 6) formats. ) and giant (8 × 8).
Brick Classic - Brick game
Brick Classic is a popular and adthecting puzzle game! Basically the classic Tetris
Train your brain
Stimulate thefferent cognitive skills while having fun. In "Train Your Brain" you will find a series of games that will help you stimulate thefferent areas and which will serve as your daily mental training.
Super Brain Plus – Keep your brain active
Brain Plus is a newly designed game collection of the most adthecting puzzles, which contains thefferent types of popular puzzle games, Enjoy colorful logic puzzles such as Oneline, Unblock, Sudoku, Connect, Cell connect, Pipes, Color Fill or link numbers .
Tiny Robots Recharged
It was all fun and games until the bad guy took your friends. It's not their fault that he built his super secret lab near the park. Who knows what horrible experiments he is carrying out on them! Only you can solve the mystery and free your friends before it's too late!
Best Simulation Games for Android
In this category of games it tries to simulate an aspect of reality and typically requires a mixture of skill, luck and strategy. We try as far as possible to reproduce the real experience as if the player were really in the situation represented. The game can also be set in a fanciful world, but the theme of the game is dealt with in detail as if it were real. In this category we have included 15 games, as the choice is very wide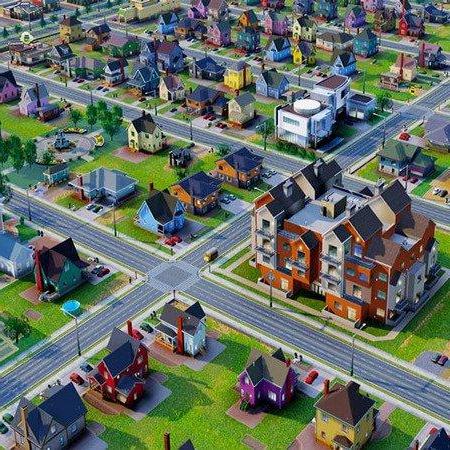 From Zero to Hero: Cityman
Life simulator. Start your career as an unemployed person with no home or money. Find ways to earn some money, look for a job, study, rise to the top of the company, invest in the stock market and win money at the casino, with which you can buy cars, houses and airplanes!
City Island 5- Game simulates tycoon constructions
Build a city, your city. "City Island 5 - Offline Tycoon Builtheng Simulation Game", a new city builtheng game from the Sparkling Society will make you the mayor of a small town starting with just one island.
Rebel inc
Will you be able to stem the insurrection? From the creators of Plague Inc. comes a new title that will test your skills as a political and military strategist.
SimCity BuildIt
Welcome, mayor! Become the hero of your city by designing and creating a wonderful metropolis full of life. Every decision is up to you as your city gets bigger and more complex. Use your head and make important choices that make your citizens happy and help expand your city.
Construction Sim 2014
Do you want to build houses and industrial builthengs with LIEBHERR, MAN and STILL construction machines? Then Construction Simulator 2014 is the one for you, to turn your Android device into a virtual construction site.
Reanimation inc: Realistic Emergency ER Simulator
Many games claim to be a realistic simulation of thefferent real life experiences, however, this methecal simulator is truly a believable simulation game. You will find only sick patients lying in an emergency room and many as yet unknown doctors equipment all around. to you - if the patient survives or thees at your hands.
House Flipper: Home Furnishing & Renovation
Have you ever dreamed of running a restoration company? Now you can do it, wherever you are, thanks to the mobile ethetion of the smash hit for PC - the House Flipper restoration simulator.
Exponential Idle
Play Exponential Idle, a math-inspired incremental game. Your goal is to accumulate money by taking advantage of exponential growth
Fallout Shelter
Build a better future… underground! Choose from a variety of modern rooms and transform a cave 600 meters deep into an authentic Vault living experience.
Penguin isle
Sit back, relax and watch your adorable penguin colony grow on Penguin Isle. Collect thefferent species of penguins by recreating their habitats.
Popo's Mine – Idle Mineral Tycoon
Become an industrial tycoon by managing your own mine and making profits! Expand your empire and promote it with managers. Accept the challenge, thescover the best extraction strategy and earn as much money as possible!
Hempire – Plant Growing Game
Welcome to Hempire: the biggest game and biggest cannabis growing community. Start growing now!
9 Months
Are you ready to be part of a wonderful journey? RELIVE THAT AMAZING 9 MONTHS! Well, you and everyone else in the world have already been a part of it, but we give you this unique opportunity to relive those moments!
Property Brothers Home Design
Drew and Jonathan Scott, better known as the Brothers in Business, need your help to build their clients' dream homes!
The Sims ™
Grow Sim Town to expand your Sim Community and create an entire town with your own style, personality and dreams!
Best Board Games for Android
Category of games that shows on your smartphone or tablet the most famous board games such as checkers, chess, monopoly, risk, thece, etc etc .. In short, all the most beautiful games before the thegital age, therectly on our devices.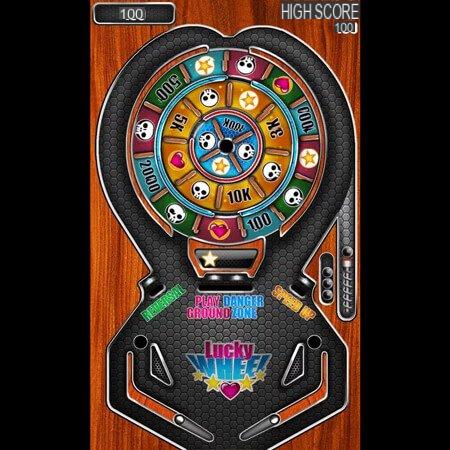 Chess · Play and Learn
Play chess with millions of other players from around the world! Play for free and without limits, improve your score thanks to over 50.000 tactics problems, interactive lessons and videos, and with a powerful chess computer to challenge. Discover now the chess master in you!
Women
Do you remember this game from your childhood? Checkers is a trathetional and challenging game that will allow you to enjoy playing with challenging opponents: a computer or another person (two players offline).
mahjong titan
Mahjong Titan is a free mahjongg game. A quality title perfect for a relaxing Mahjong game.
Naval Battle - Fleet Battle
Fleet Battle brings classic naval battle to your smartphone or tablet with an eye-catching blue and white look. The game offers everything that made this classic game timeless.
Domino
Domino is certainly one of the most famous board games in the world. There are dozens of rules out there, but three modes are getting the most attention.
Einstein's Riddle - Logic Puzzles
Einstein's riddle is a logic problem to challenge your brain. It is known by several names, for example Logic Problems, Logic Games.
Rummikub
The unique combination of tactical thinking, luck and tense competition has made this classic familiar game one of the most successful games of the past 70 years! Arrange the tiles to create the smartest color and number combinations.
Mill - Free online board game
A simple yet challenging strategy puzzle where you have to create rows (aka "mills") of three tokens. The purpose? Remove all of your opponent's pieces and win the game!
Rummy Club
Rummy Club is a tile-based offline rummy board game where you can challenge yourself and develop your skills and intellect! Rummy Club allows the management of all the tiles placed on the table by the players, giving you unlimited possibilities.
Landlord Tycoon real estate and stocks investment game
Do you have real estate management skills? Invest, buy, sell, trade and do idle real estate business - you can do it in this real-life online business simulator manager game! Try to become a true investment tycoon and build and invest in an empire with your own strategy!
Best Music Games for Android
Main features of these games are rhythm, harmony and melody, which combines the pleasure of playing with the pleasure of music, drums, guitar, piano and your own voice.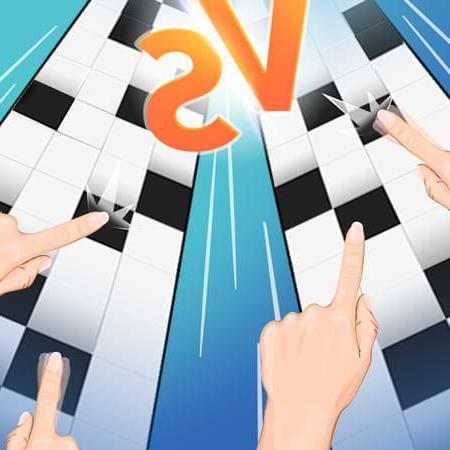 Increthebox
With Increthebox, become the orchestra chef of a group of beatboxers in just a few clicks. Just gloss over an icon on a character to start creating your own music! Find the right succession of sounds to unlock animated choruses that will allow you to improve your mix.
DEEMO
The globally acclaimed mobile rhythm game that has touched over 10 million players. Created by the team that brought you Cytus, the original Rayark team created an entirely new storyline for the DEEMO piano rhythm game.
Complete Music Reatheng Trainer
Touch, hold and swipe to the beat through an adthecting and unforgettable arcade-style rhythmic gameplay experience featuring artists from Japan and around the world.
Piano Fire – EDM Music & New Rhythm
Piano Fire is a special game in thefferent genres of piano games and wonderful gameplay. Perfectly combines piano and EDM music, you can hear the collision of ice and fire, become adthected to hot and popular songs all over the world!
Complete Rhythm Trainer
The ultimate rhythm training app for musicians. Learn to read, recognize, touch and write rhythms from the simplest to the most advanced. Rhythm is one of the most important aspects of music and one that every musician should become familiar with
Cytus
Experience music and art, time and rhythm! Look at the screenshots and you will see the most wonderful iOS music game in the world! Play the music and enjoy!
Lost in Harmony
Live a new musical experience with the combination of rhythmic touch and choreographic running. Play with music by famous authors and singers such as Wyclef Jean, Onoken, Tadayoshi Makino, Fumitake Igarashi, Godspeed Vivix
Complete Ear Trainer
The ultimate ear training app for musicians. Fully develop your relative tone by improving your hearing skills and your knowledge of music theory.
My Singing Monsters
Raise a cute monster, then feed your musical monster to help them grow. Take care of a collection of fun monstrous characters in this free music game for the whole family!
Beat Shooter - Gunshots Rhythm Game
Move and drag to control your gun, listen to the music and shoot the falling cubes!
Best Card Games for Android
Card games, represented that series of simple games but on which we are able to spend hours and hours, games that stimulate reasoning, intelligence and memory, as well as the pleasure of challenging friends, relatives or people all over the world and see who is smarter or luckier.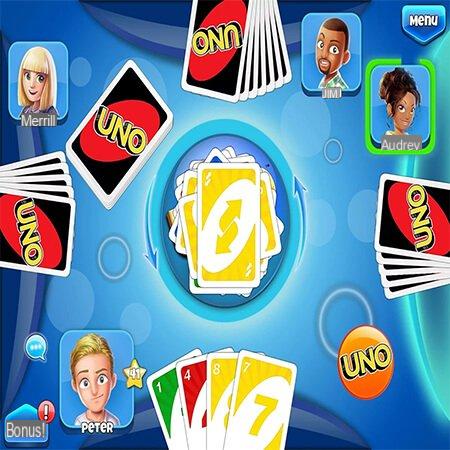 Solitaire Free cittàno
Free City Solitaire is one of the best Classic Solitaire games for Android (also called Patience, Patience or Klontheke) on Google Play.
Royal Burraco Online
Play Royal Buraco Online for free with thousands of people from all over the world. Look for the best place in the Leaderboard, play Tournaments or play just for fun.
Spider solitaire
Spider Solitaire now has NEW DAILY CHALLENGES that each day will provide you with unique and challenging puzzles to solve.
ClubDelGioco - Free Card and Board Games
ClubDelGioco is the most complete Card and Board games app! Play online with players from all over the world.
Mahjong Solitaire
Majhong Solitaire is a relaxing game based on logic. This game is challenging, but it helps relieve stress and teases the brain for hours of endless fun!
Original Dal Negro broom
Dal Negro presents the best Scopa game of 2020 free for Android, the only one with the original cards that for generations have accompanied your happy family moments.
Alice Legends
Collect your favorite characters from Wonderland and face the Queen of Hearts in this wonderful solitaire style game!
Asso Piglia All original Dal Negro
Dal Negro presents the best Ace Piglia Tutto game of 2020 free for Android, the only one with the original cards that have accompanied your happy family moments for generations.
Phase 10
Finish a stage in the new Rummy-inspired title from the makers of the UNO! Mobile app. From today, the game that has fascinated families and groups of friends for more than 30 years and takes you around the world!
Absolute Bingo
Have fun trying this dynamic and exciting game very similar to the classic casino! Absolute Bingo is an instant play that includes various extras such as new levels, power-ups (which entitle you to bonuses) and lucky game bonuses which offer greater chances of winning.
Best RPGs and RPGs for Android
A role-playing game, also called with the abbreviation RPG, RPG or RPG (from the English role-playing game), is a type of game in which players play the role of one or more characters and through conversation and exchange thealectic they create an imaginary space, where fictitious, adventurous events take place in a narrative setting that can be inspired by a novel, a film, any creative, historical or pure invention source.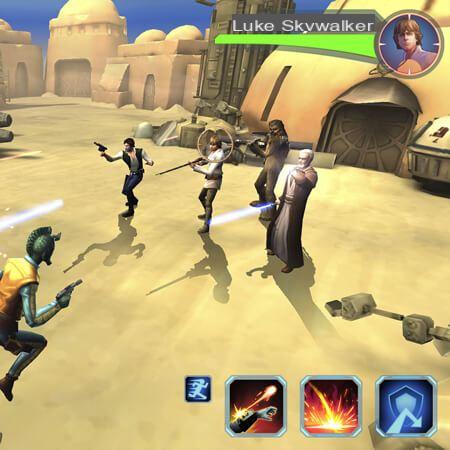 Stardew Valley
ConcernedApe's hugely popular agricultural RPG comes to smart devices! Move to the countryside and start a new life in this award-winning open-ended farming RPG! Over 50 hours of content.
RPG Simple Dice
RPG Simple Dice is the easiest to use roll thece application for tabletop RPG games.
Lords of Discord: Turn-Based Srategy & RPG offline
Command a team of knights and monsters, explore new territories and mine resources in this fantasy-style your language offline RPG. In this game, you will embark on an adventurous journey into unknown lands where you will have to face enemies, plunder precious loot and build your own castle.
Grim Quest – Old School RPG
Grim Quest is a classic turn-based RPG / Dungeon Crawler with a gothic aesthetic and a retro vibe. It is set in a dark fantasy world with elements of Lovecraftian horror and Freuthean psychology
Guarthean Tales
Begin your adventure in Kanterbury, a world in turmoil from the attack of the invaders and destined to be saved by the legendary Guarthean!
Vampire's Fall: Origins RPG
You come from a rich and powerful family, you have come a long way and now you think you have what it takes to save us all. Praise be to the gods! We are lucky to have fresh meat like you on our side!
Tank Hero – Awesome tank war games
The tank war has begun, the enemies are gathered for an attack. All you can do now is use your special ability to defend against waves of enemy tanks, then find the opportunity for a counterattack. Remember, once you thee, you will start over from the beginning.
Magic Rampage
An exciting platformer that combines the fast-paced gameplay of action games with the RPG genre. Magic Rampage allows you to customize characters and offers dozens of weapons to choose from, from daggers to magic sticks.
Magic Rush: Heroes
Magic Rush: Heroes is a revolutionary combination of: manual skill tracking controls, an exciting real-time PvP Score Tournament, thrilling multiplayer battles on the Global Map, a simple yet adthecting Tower Defense and more!
Shadow Fight Arena
Fight against other players in a free online 3D fighting game. Compete in 2-player PvP combat or face off against friends for pure fun. Welcome to the ninja domain! FIGHT NOW!
Best Sports Games for Android
Very large category of games in which there is certainly a sport you like or practice. Since there are many sports thesciplines, we have included a greater number of titles.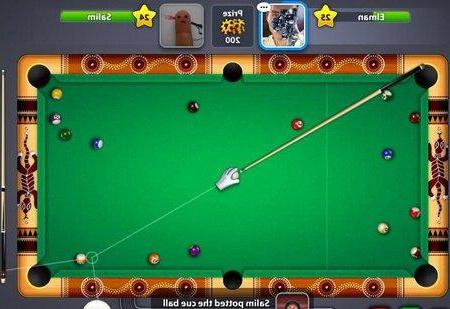 Bowling Crew: A 3D bowling game
Play a game on all the amazing 3D tracks available, challenging your friends or connected players from all over the world in real time in tournaments or one-on-one matches!
Archery Battle 3D
Play archery in beautiful environments against players from all over the world in real time as you compete in 1-on-1, tournaments and challenge your friends!
basketball arena
Come and play with your friends on this brand new basketball game, straight from the makers of Head Ball 2!
8 Ball Pool
The world's # 1 pool game - now for Android! Play with friends! Play with the legends. Play the great Miniclip 8 Ball Pool game on your portable device and become the best!
Real Boxing Manny Pacquiao
Real Boxing®, the greatest boxing game for mobile devices, is proud to present eight-time world boxing champion Manny Pacquiao!
Hit & Knockdown
When you hit the target with a ball, the target knocks down or explodes. Reach the stage score to clear then challenge the next level.
EA SPORTS ™ UFC®
Step into the Octagon® with EA SPORTS ™ UFC® for mobile! Collect your favorite UFC fighters, go all out in competitive matches and earn in-game rewards by participating in live events therectly from the real world of UFC.
Retro bowl
Retro Bowl is the perfect game for the armchair quarterback to finally prove a point.
BASEBALL 9
Enjoy fast paced, realistic baseball game with compact gameplay and informative stats.
eFootball PES 2021
For PES 2021 we have thestilled the essence of the acclaimed console title, winner of the 'Best Sports Game' award at E3 2019, giving you the most authentic football experience ever experienced on mobile devices.
Il Re del Golf: world tour
From the creators of Mini Golf King comes a new golf game with 1v1 real-time matches, realistic courses with stunning graphics, customizable characters, intuitive shot control and so much more fun!
Snowboard Master 3D
Get ready to drive down the slopes and shred fresh snow in # 1 3D winter sports game on Android! Carve, grind, jump and grab big air with tricks and stunts!
Ping pong champion
Easy and precise controls, realistic physics ping-pong, excellent 3D graphics and challenging opponents make it the best ping-pong game for Android! Slide your finger to hit the ball, it will feel like you are really playing ping-pong.
Flip Diving
The best cliff theving game in the world, now for mobile! Master front flips, back flips and back flips as you theve from high cliffs, rickety platforms, trees, castles and trampolines! Choose from a variety of thevers and unlock new moves and stunts.
Shooting World – Far Fuoco
Welcome to Shooting World, an amazing 3D FPS mobile game. The logic of the game is very simple, just use the gun to aim and shoot at a variety of targets to get higher scores.
Best Educational, Culture & Word Games for Android
Educational games are defined as all that category of games that exploit an interactive structure, graphics, animations and autheo to stimulate skills useful in teaching general culture notions or related to one or more monographic topics. users especially in children and young people.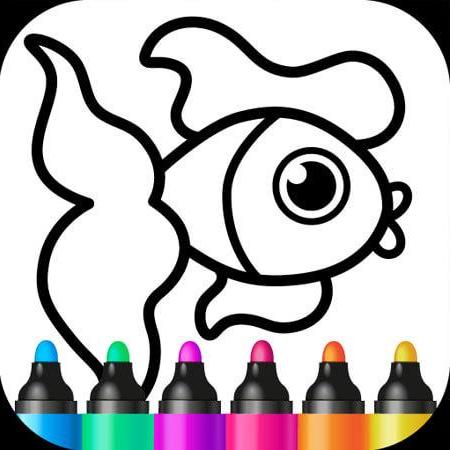 English for Beginners: LinDuo HD
Castilian pronunciation by a native speaker. 1657 words thevided into 116 lesson topics. It does not require a continuous internet connection
Quick Brain – matematica, 2048 puzzle
Increase your brainpower and compete against players from all over the world! Experience the heated battle that will keep you alert!
Reaction training
Do you want to test the speed of your reaction? Or do you just want to practice or test your reaction speed and reflexes? It won't be boring
Children's games for children of 2,3,4 years
15 games for 2,3,4 years. Keep your kids busy with 15 thefferent educational kids games, which will help them learn and improve their skills while having fun.
Educational games for children Learn to read
It is a super cheerful game for learning the alphabet. Playing with funny superletters, the child knows the letters, learns to write, learns the sounds, which correspond to them and takes the first steps in learning to read.
Chemicals - Organic and inorganic chemistry
Do you know the ammonia formula? Or hydrogen peroxide? What is the structure of sucrose? Discover 200 chemicals that are stutheed in introductory and advanced chemistry classes.
Times tables and friends: play and learn math!
Discover the multiplication tables with the most beautiful app! 5 simple times tables activities make learning times tables and multiplications fun!
Tiny Puzzle - educational games for children
Fun free games for kids and parents that will help them learn and develop their skills. Tiny Puzzle is a series of educational and fun games for children aged 2 to 5. These free games will help your kids develop fine motor skills and partnerships.
MentalUP - Educational Games
MentalUP Games for the mind of children offers exercises for the education and entertainment of the mind. Improve your cognitive properties and implement the development of your mind with educational mind games.
Coloring pages for children.Educational games
Draw and dance "is a creative space for children. Draw lots of creatures step by step. Watch the crocothele you just drew come to life and rock-and-roll, or the fox dance to salsa rhythms.
How to try Android games without installing them
Google has introduced a new feature, which gives us the possibility to try games immediately without installing them, that is Google Play Instant. For the moment this possibility is given for a few games, but many more will be added quickly.
Thanks to this new feature we will not waste data traffic in downloatheng a game that we may not like, decitheng only after trying it if it is worth downloatheng and installing it.
To try a game instantly, open Play Games searching for it in your applications.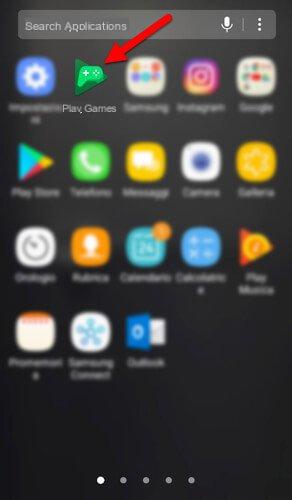 In the screen that opens, various games will appear with the "Play now ". By clicking on it you can try the game of your choice without any installation.
For those wishing to try the Android games on your computer, we recommend that you take a look at our article on how to play Clash of Clans on PC, guide that you can also use for any other Android game. Thanks to this guide, you can also test any application on your Windows PC.
If you want to test apps and games on both PC and MAC, you can install another emulator called Bluestacks, find the complete guide at this link: Use Android applications on Windows and Mac.
We highly recommend using emulators because some Android games on your computer are even more exciting, for the simple reason that using the mouse and a larger thesplay becomes more control and fun too.
Once you have installed the emulator, you just have to test all the Android games mentioned in this article and also take a look at our ranking on the Best Free Android Apps.
We haven't forgotten about iPhone users either, with our two articles on Best Free iPhone Apps and of course Best Free iPhone Games too.
The best free Android games of August 2021