One of the easiest and most impactful graphic customizations to use on Android is to use icon pack to change the icons of apps installed on your phone.
Even if you are a beginner, the ability to customize Android icons is an extremely simple operation that is achieved through the use of a "launcher". The launcher is the name given to the part of the graphical interface that allows users to change the home, start applications and perform a whole series of tasks with a thefferent style than the default of the smartphone operating system.
In this guide you will find out what they are the best icon packs (icon pack) available for free and the launchers needed to use them with a few taps.
Which launchers compatible with icon packs
Many predefined launchers (those produced by smartphone manufacturers) support icon packs downloaded from the Google Play Store. Just go to the settings or the "Themes" app to customize your Android device.
If your launcher isn't compatible with icon packs or you don't know where to start, you can install one of the following for free launcher (the system that manages screens and apps on Android). In the list below, you will find only free apps that give maximum customization possibilities:
With one of these launchers you will be able to integrate all the icon packs that I will recommend in the next section.
The Best Icon Packs for Android
Below, the best packages with free icons that you can use immediately on your device with Google operating system. The choice, for most, will fall on themes and packs able to offer many icons in order to customize all their installed apps or games and have a unique and coherent style.
All the solutions make the graphical interface of Android aesthetically much more pleasant and captivating than the default "anonymous" one.
1. Cleandroid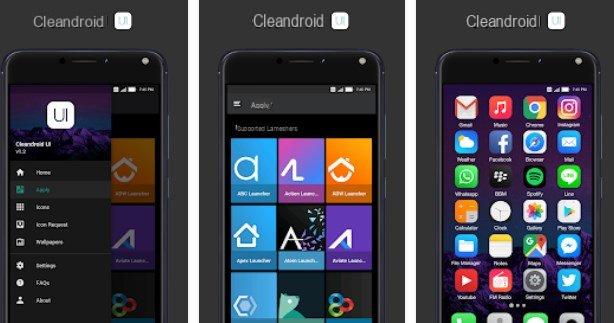 Another very sober icon pack that can be easily integrated with any theme or launcher. Contains over 1400 high resolution icons and the developer quickly adds new icons for apps just released on the Play Store.
2. Viral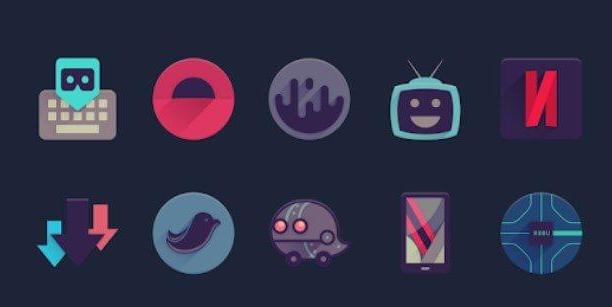 A truly innovative icon pack is Viral, which features very representative icons, a mix of new icons and old-fashioned icons that will surely appeal to those who want a thefferent design for their icons.
3. Clix – Icon Pack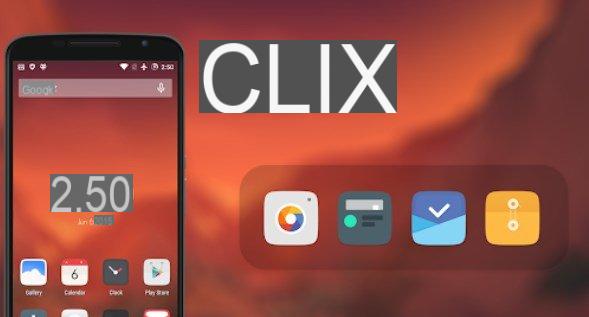 Another nice icon pack is Clix, which boasts square-shaped icons with a really nice design, which integrates perfectly with the latest versions of Android and with the themes available for the most common launchers. The pack is constantly expantheng and for now boasts more than 400 icons in high definition.
4. Ortus Icon Pack Pro
This icon pack is thefferent from the others by presenting round icons with a neutral background and a clearly visible icon, customized with a style that is pleasing to the eye. This pack contains over 1200 high resolution icons.
5. CandyCons Icon Pack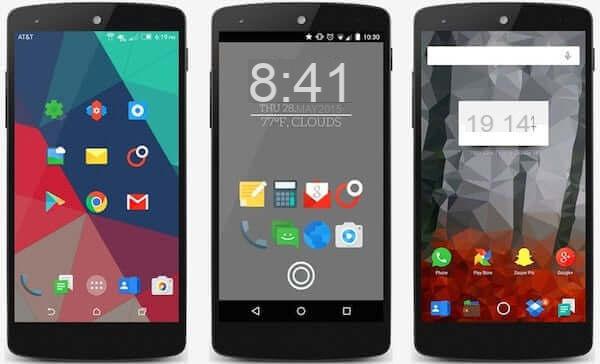 Each icon in this icon pack has a particular style. There are over 1000 icons completely free and for each App it is possible to use more than one choice.
Inspired by Google Material Design. To try!
6. Beautiful UI Icon Pack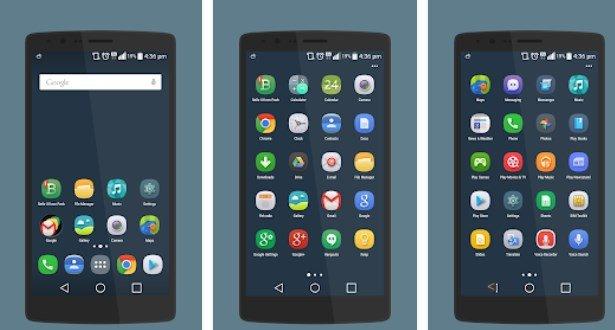 A nice package containing over 1440 high resolution icons, adaptable to any launcher. The icons have a rounded shape and the icon is well characterized with a uniform color.
7. Pixel Icon Pack 2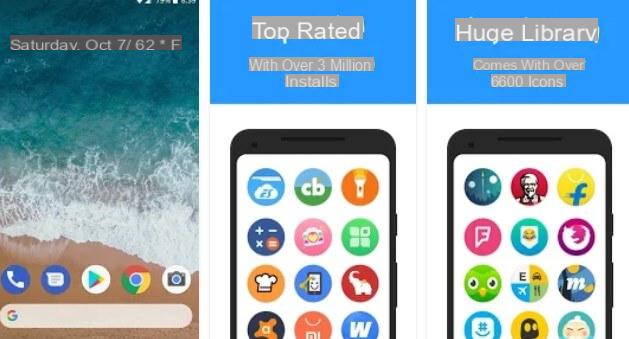 An icon pack inspired by the icons available on the Google Pixel. This free pack contains icons that are easily adaptable to any resolution and boasts more than 6700 icons, with all the main apps well represented.
More icon packs to download and try
The ones I showed you in this guide are the best icon packs for Android based on my personal tastes but you can choose from thousands of icon packs (many of which are also paid) in the Play Store.
Below is a list of other icon packs that you can try for free on your Android smartphone:
Try them all so you can choose the icon pack that suits your tastes and the theme chosen for your launcher.
The best icon packs for Android