After spending a few days with the new Huawei P50 Pro, we are ready to tell you what we think of the new top of the range Huawei in this review. Already writing about the first impressions aroused by this smartphone we had been able to notice it unique style of design and multimedia capabilities (from screen to audio), above all photographic. But now we feel ready to go into detail and tell you what the daily experience is like with the new P50 Pro from Huawei.
The Huawei P50 Pro review
As we had already told you when describing our first impressions on the smartphone, Huawei did not want to leave out any detail to shout as loud as possible that this smartphone is a real top of the range. Opening the package in recyclable material find a smartphone that immediately gives one feeling 'premium'. The lines are elegant, with the screen bending slightly on the sides of the smartphone, with the aluminum outline. The glass back (in our case in the very shiny and brilliant color Cocoa Gold) is interrupted at the top left by the camera module, the sensors of which are contained in two large dark circles. A style choice that is not afraid to draw attention to itself: Huawei P50 Pro is elegant and is aware of it.
In the package you will also find a cover in transparent silicone, which allows you to show the color of the smartphone but protects against fingerprints which, with such a shiny glass on the back, can only be noticed. But there is also a 66W USB-C charger. A popular choice, especially at this juncture in which many top-of-the-range rivals are removing power supplies from the packaging.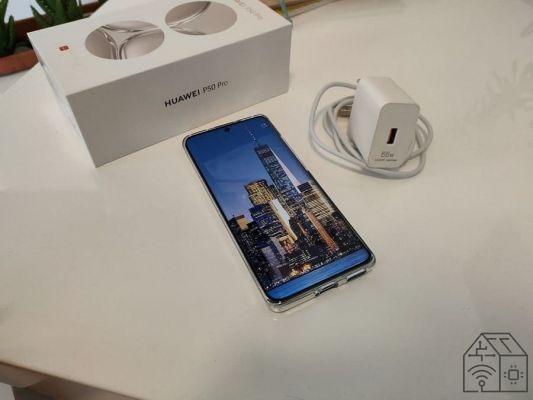 In these days spent together with Huawei P50 Pro to prepare this review, it has proved to be a device that in addition to being elegant and solid. The construction and materials are of a very high quality, nothing less than what you should expect from over 1000 euros in price. However, Huawei also wanted to bring the certificazione IP68, ensuring it can withstand even a few too many splashes of water and dust.
Smartphone measures 158.8 x 72.8 x 8.5 mm and weighs 195 grams. But thanks to Huawei's design choices, we seem to have a smartphone in our hands less 'bulky' than these data would suggest. Elegance goes on in this case.
Fabulous screen and audio
Hauwei has equipped the P50 Pro with a large screen from ben 6,6 inches, enough for anything you want to do with a smartphone. Although as mentioned, the impression when you have it in your hands is of a smaller smartphone.
The panel OLED has a resolution of 1228 × 2700 pixels, with a density of 450 ppi. If you like comparisons, iPhone 13 Pro Max does slightly better at 458 ppi, with the Samsung Galaxy S21 Ultra reaching up to 515 ppi. But we doubt that even the most experienced eye can grasp this kind of difference: we are faced with a quality display absolute, which must not envy anyone anything.
OLED technology allows you to have absolute blacks and sublim contrastAnd. Even the animations of the Always On display alone are enough to prove this, as are the background images and quality animations of the operating system. But it is by watching streaming content that you will notice the difference with smartphones of lower price ranges. Watch an episode of a Netflix show or any other 4K video to appreciate what they are vibrant but natural colors.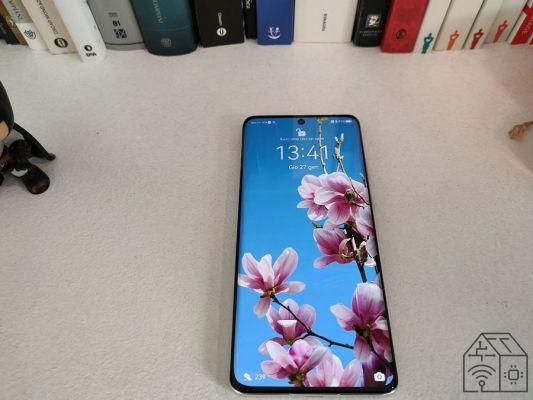 He r120Hz efresh rate (which you can also use in automatic mode to vary the refresh rate based on the activity) is then excellent in games, as well as the touch sampling at 300Hz.
And for any multimedia content you can use Huawei P50 Pro stereo speakers, which during this review really amazed us. It is a detail that many manufacturers overlook, but Huawei has equipped its smartphone with a quality sound system. Although sadly the audio jack is missing and you'll have to rely on Bluetooth headphones when you can't use the speakers.
At the top you find the discreet punch-hole for the camera in the screen, while at the bottom is the sensor under the display for unlocking with fingerprints. It took us longer than usual to register the fingerprints, but it's worth it: it's one of the more precise that we used.
Hardware and Performance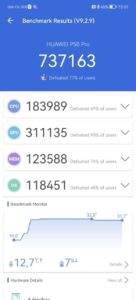 Huawei has decided to go for one Qualcomm Snapdragon 888, last year's flagship processor (when the smartphone actually arrived in China). A really good SoC, which allows you to manage any app and game you can use on a smartphone. In the model available on the Huawei Store they accompany it 8GB of RAM and 256GB memory, expandable via Nano memory card (which then enters the Nano SIM slot).
We tested the smartphone with the benchmarks of AnTuTu, yielding a result of 737163. That for those who don't know too much about benchmarks, it means that there is very little that this smartphone does not do with extreme fluidity and speed.
This is particularly true for multimedia performance, with simply sublime graphics performance. Applications for watching streaming content are fluid and switching from one to the other, no matter how hard we try to 'stress' the smartphone, is child's play. We tested casual game and also tried some of the games in the selection of Best of 2021 on the AppGallery. As Guardian of cloudia (an open world) e World of Tanks Blitz. In any case, the Huawei P50 Pro did not experience any slowdowns during this review and the performance (also thanks to the touch sampling at 300Hz) is really satisfying.
The only negative in the hardware is the lack of 5G connectivity. Which in many areas of Italy will not be a problem but limits the 'futureability' of this smartphone. With the hardware available, this smartphone should last for at least two to three years with excellent performance. The lack of 5G could be felt. Although you can play and watch 4K content safely with 4G (we did it without problems).
Il Bluetooth 5.2 helped us connect smartwatches and headphones without difficulty, the Wi-Fi 802.11 it should hold up even the fastest of connections. NFC also seemed very sensitive to us. In short: if we delete the flaw of 5G, on the hardware front everything is perfect.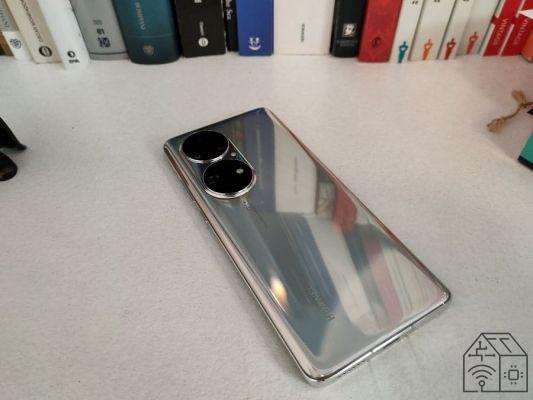 Battery and recharge
Huawei has decided to immediately provide a 66W power supply for charging via USB-C, which in our experience takes about fifty minutes to charge the battery from 0 to 100% 4.360mAh. But in most cases (starting to charge once below 20%) half an hour is more than enough. Then there is the recharge wireless to 50W, which takes just over an hour to complete the full charge and with half an hour gives you enough autonomy to last until the evening.
During the tests for this review, the Huawei P50 Pro lasted all day even with heavy use. You can overcome the 6-7 hours of active screen and not having to rush to a power outlet right away. The software also allows you to optimize performance in a number of ways, to ensure that you can also snap and chat all weekend without having to worry about bringing the adapter (but bring it anyway, you never know!).
There are those who do better in the smartphone world. But considering the power of the processor and the quality of the screen, the runtimes seemed pretty good.
OfferBestseller No. 1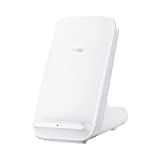 OPPO ORIGINAL Wireless Charger Battery Charger ...
OPPO ORIGINAL Wireless Charger Wireless Induction Charger, Fast Charging 50W, compatible with OPPO Find ...
Get rid of the wire stumps, charge it as soon as it runs out
Simple and elegant design
79,99 EUR −7% 74,00 EUR Buy on Amazon
Huawei P50 Pro review: camera
The design with the double circle of cameras definitely shows Huawei's priority: this is a smartphone that is all about the photography. The four Leica cameras on the back are:
A wide main sensor from 50MP, f / 1.8 with stabilization OIS e autofocus laser
Ultra-wide da 13MP, f / 2.2 with autofocus
Un periscope da 64MP, f / 3.5 with OIS stabilization and 3,5x optical zoom
One sensor monochrome (B / W) and 40MP, f / 1.6
If you want the 'quick review', this impressive hardware keeps its promises: the shots are great. Especially during the day, when the most accurate main sensor and the B / W work together to provide a quality white balance, lots details and a lot of dynamism. AI, taking advantage of the effect that Hauwei calls True Chroma, allows you to show truly natural and precise colors, with great sharpness without neglecting the details of the subjects to increase the contrast.
Those unfamiliar with camera adjustments can use the pre-set modes with excellent results. In particular, laser autofocus of the main sensor works very well: you will get perfect focus even simply "opening and shooting". But if you have the skills and the time to use it mode Pro of the camera software, you can customize your shots in every detail.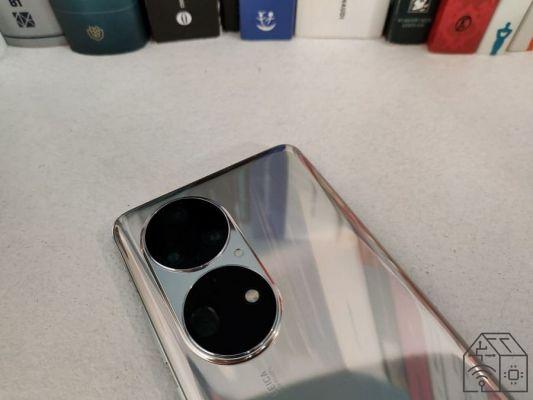 However, keep in mind that the viewfinder shows the image before the "magic "software realized by Hauwei e Leica: it has happened several times to find ourselves with a better exposed and focused photograph than the one we thought we would take. Which is a nice surprise, but better know before shooting.
An arsenal for mobile photography
The Smain ensor of Huawei P50 Pro proved to be the strength of this camera, capable of handling any situation. Even during the night shots we appreciated how the slight noise we saw in the viewfinder disappeared in the photograph taken, providing images with a good level of detail. Opening the shutter longer for particularly dark shots, however, led to some results with a little too much noise. During the day, however, we had no problems of any kind: a truly excellent sensor.
Il 64MP periscope however, it was the positive surprise of our tests. Zooming up to 3,5x, when you still use only the optical zoom, you will get levels of detail awesome. So much so that even small writings (see more under the snapshot of a book cover) remain perfectly legible. Compared to the main sensor, it seems to us that the image was in general less hot, but the difference is minimal. Mixed zoom goes up to 100x, where you can distinguish the outlines of even small objects but without a quality that can also post the image on social networks. Up to 30x or even 50x, however, with the right lighting you can take decent quality shots. You won't confuse them with photographs taken with your SLR and dedicated zoom lens, but for mobile photography it's a decidedly high level.
The ultrawide is less excellent, where the lower pixel count is felt, especially in less than ideal lighting conditions. We found ourselves preferring the main camera, rearranging and changing the focus, rather than using the ultrawide sensor when there was less light. Although for social network shots it will be more than enough, it does not hold up to comparison with the main sensor (while more and more the top of the range are presenting wide and ultrawide sensors of similar quality).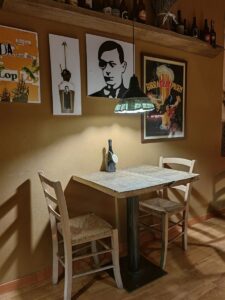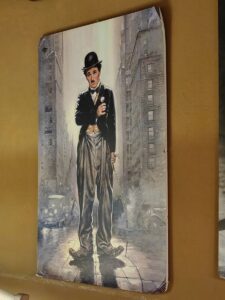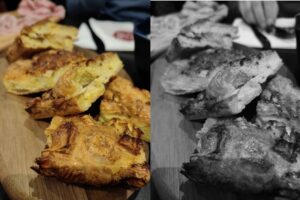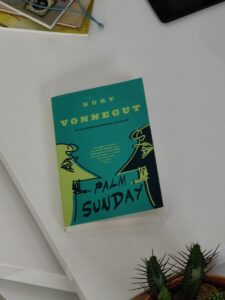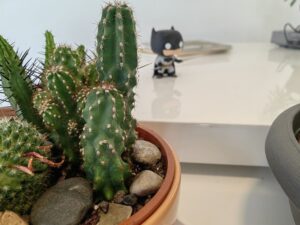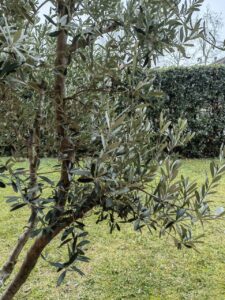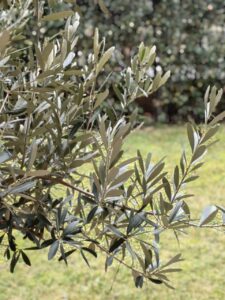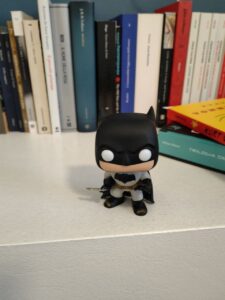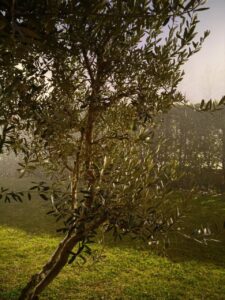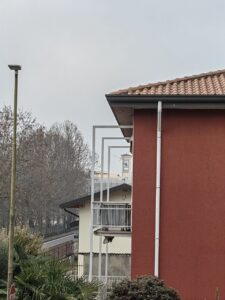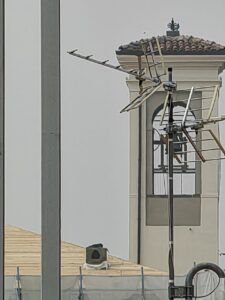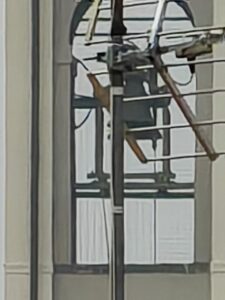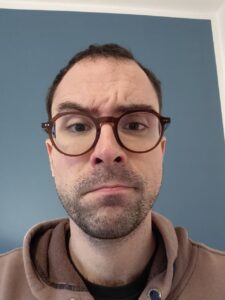 When it comes to shooting videos, the Huawei P50 Pro can record in 4K at 60fps. Using the main sensor and the periscope, the ISO it allows excellent shots even to those who, like us, do not have the firmest hands. The ultrawide sensor instead records at 30fps and without OIS, for lower level results. The quality of the shots is generally very good, with faithful colors and good handling of movements. An experienced eye, however, will notice the quality change when switching between cameras.
In front we find instead a 13MP sensor for selfies, which does its duty when you shoot for social media and make video calls. You can use different effects, from blurry in the background to night mode when there is little light. It doesn't shine like the rear sensor, when real mobile photography professionals. But it is of good quality.
Huawei P50 Pro review: the software experience with EMUI 12 HarmonyOS
Instead of launching the smartphone on the market with the HarmonyOS operating system, which the company launched in China, Huawei P50 Pro arrives in Italy with Android 11 in EMUI 12.0.1 version. This new version of the OS has some interesting news, like the vocal assistant Celia (pronounced "Silia" when you have to call her). The setup was very quick, just hold down the power button to activate it the first time, then just call "Hey Celia" to ask to play a song or what the weather will be like tomorrow. The understanding of the language is not at the moment on the level of that of the Google Assistant on other Android smartphones, but it has been listening to us for much longer and has been in Italy for a long time. It seems like one news interesting, which certainly comes in handy when you're in a car or otherwise have your hands full.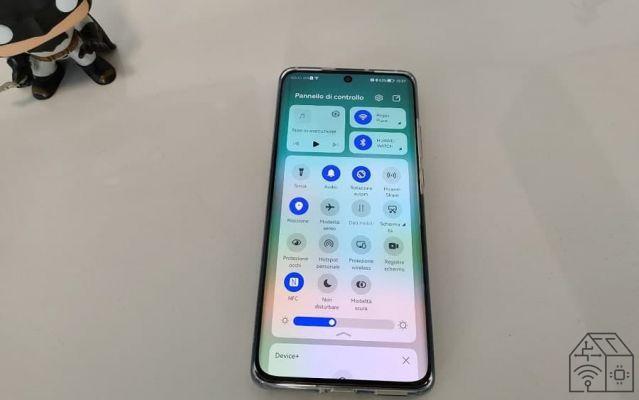 The function Device + it allowed us to connect headphones and smartwatch without any problems. And the integration of the watch with the app Huawei Health it really surprised us positively. Huawei's ecosystem is evolving rapidly, with more and more supported devices and many apps available. Especially including some essentials, such as those for banking which are almost all on the AppGallery. Here you will find all the most recent additions.
When you do not find an application you can take advantage Petal Search, where you can find news, sites, images but also applications from some of the most reliable Android alternative stores. The apk control (the installation files) is automatic and helps to make you feel more comfortable. But especially for less experienced users it might seem complicated at first.
Android without Google services
For those who come from another Android smartphone and use Google services a lot, there are some limitations for you. If you will find almost all of your games favorite, fra AppGallery and Petal Search, if you have synchronized game scores and progress with Play GAMES you will lose them. If you have already invested money with the paid app on the Play Store, you will have to work a little to get back the purchased services. But if you come from an iOS smartphone or haven't used many Google services, Huawei's is becoming a whole ecosystem and that works well.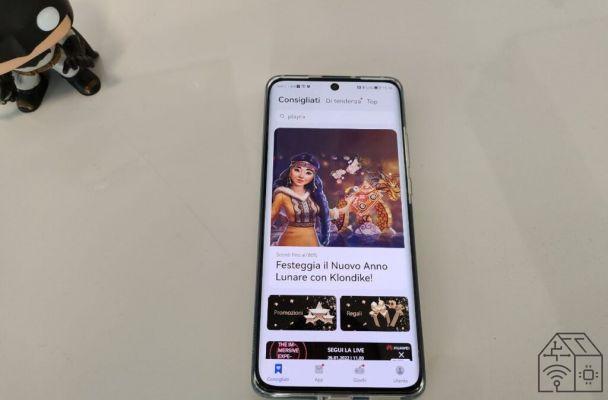 You can still use your Gmail address and connect it to the email app. But you will have to learn how to use Petal Maps instead of Google Maps and find a different app for YouTube. It depends on how you use your smartphone. But the situation is improving month and month: now the only real distinction is how much you have 'invested' in Google services and what you are willing to give up.
Reviewe Huawei P50 Pro: ne vale la pena?
At the moment you can find Huawei P50 Pro in the Huawei Store for 1199,90 euro. By 28 February You will also get a pair of wireless earphones for the same price Freebuds Pro (value of 199 euros) e insurance for the screen change (from 99 euros). Which are in line with the top of the range of other brands.
This smartphone is undoubtedly a top of the range in many respects. It has one excellent screen, for an design unique, a brilliant camera. But on the other side 5G is missing and those who use many Google services will have to get used to doing without them. If those two issues aren't a problem for you, the Huawei P50 Pro just isn't worth the price tag. But anyone will look at your smartphone he will understand its value. In this price range, however, there are smartphones such as iPhone 13 Pro Max and Samsung Galaxy S21 Ultra. And practically any other top of the range (non-folding) costs less.
Competition is great, but Huawei P50 Pro certainly stands out.
PRO
bright camera
Top screen and sound
Unique and premium style
AGAINST
5G is missing
No Google services (for those who use them)
High price
OfferBestseller No. 1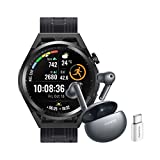 HUAWEI Watch GT Runner Smartwatch Adapter AP52, Program ...
Scientific Training Program: Hardware upgrades ensure more accurate data tracking and, ...
Real-time accurate heart rate monitoring: HUAWEI WATCH GT's TruSeen 5.0+ hardware upgrade ...
Five-system dual-band GNSS: The antenna is protected by composite fiber material and is hidden inside ...
388,90 EUR −4% 374,80 EUR Buy on Amazon