The largest replica of the Titanic made from LEGO bricks bears the signature of Brynjar Karl Bigisson, an Icelandic guy after hours and hours of work has done a truly incredible job. Suffering from autism, Brynjar started working on the project at 10 and after 700 hours of work and 56 bricks he completed a perfect replica of the Titanic.
56 LEGO bricks and a lot of creativity are enough to make a replica of the Titanic
The work done by Brynjar Karl Bigisson is truly amazing. With 56 thousand bricks and 700 hours of work, the boy from Reykjavik, who is now 17, has accomplished a feat that seemed truly impossible. Brynjar's replica of the Titanic with LEGO is, to date, the largest ever made using the popular bricks with a overall length of over 7 meters.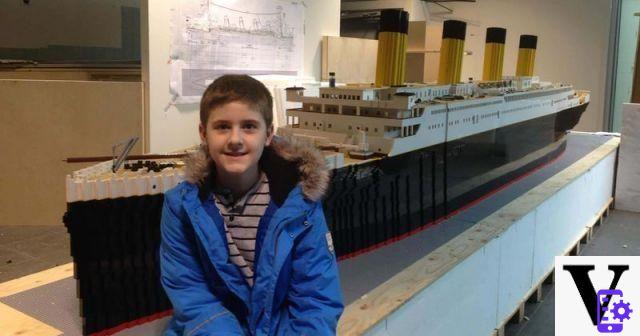 Several years after the start of the project, Brynjar pointed out how working on the replica of the Titanic with LEGO changed his life. Interviewed by Bored Panda, in fact, Brynjar said "Due to my poor social and communication skills, I have always been alone, playing alone, and therefore LEGO bricks have become my best friends"
READ ALSO: New LEGO Star Wars sets take you to the dark side of the force
Using LEGO, Brynjar points out, "my imagination and creativity. I don't remember feeling alone, I was too busy building something. ". At the age of 9, so a year before starting work on the replica of the Titanic, Brynjar visited LEGOLAND in Denmark. The event increased his passion for LEGO which, added to what he himself calls an "obsession" with the Titanic, gave life to the project.
Discount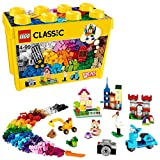 LEGO Classic Large Creative Brick Box, Set of ...
Includes lots of LEGO bricks in 33 different colors
Contains 8 types of windows and doors, with 8 different frames
Special elements include 2 different sized green bases, 3 sets of eyes, 6 tires and 6 rims
44,99 EUR −5% 42,90 EUR Buy at Amazon TagsLEGO Titanic The LEGO Titanic made by an Icelandic boy is a record