Do you have any idea what the most popular mobile games during 2020? If the answer is no, then there is no need to worry because Uptodown, the independent app market, has recently released some interesting data on the subject. The Battle Royale, for example, it is the genre most appreciated by gamers who choose to use a mobile device. And the most popular games, as you can imagine, are all free-to-play. But Uptodown has provided us with more than a few data, having managed to build a complete report on the android video game downloads. Let's see what it is.
Mobile games: the most popular of 2020
As anticipated, Uptodown has managed to give a complete picture of the most popular mobile games in the different continents of the world throughout the course of 2020. In Europe, for example, Fortnite is the most downloaded title for Android. While in Latin America it is Free Fire to obtain the same record: a battle royale that has become famous above all because it does not require too advanced technical characteristics of the gaming devices. PUGB Mobile, on the other hand, it is very popular in Asia and Africa.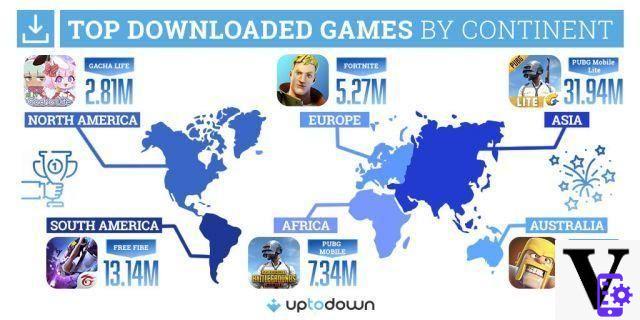 As for Android video game firsts, North America seems completely against the tide. Here the most downloaded title is Gacha life, a role-playing game aimed above all at the very young: the aim is to create anime-like characters with which to interact in different scenarios and mini-games. 2.6 million downloads in just one year. A figure that has allowed him to earn a good record. Among other famous games there are also Clash of Clans e Brawl Stars, which has garnered nearly 5 million downloads in Turkey alone.
In short, the Battle Royale genre is really the most appreciated by players on mobile devices. And Fortnite is holding tight to its primacy in the Old Continent. Tell us the truth: did you download it too?
Discount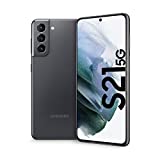 Samsung Galaxy S21 5G Smartphone, Charger Included, ...
64MP telephoto lens; 12MP front camera; 108MP camera; all the power you need for the best ...
Smartphone with 120-inch 2Hz Dynamic AMOLED 6,2X Display: Keeps the image bright and smooth
Galaxy S21 5G mobile phone comes with 4.000mAh battery, for an all-day charge
929,00 EUR −3% 899,00 EUR Buy on Amazon Offer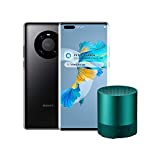 Huawei Mate 40 Pro 5G con Bluetooth Speaker, Kirin 9000 5G...
Powerful 9000nm Kirin 5 5G SoC: The 9000nm Kirin 5E 5G SoC processor supports multi-tasking, processing of ...
Leica Ultra Vision 50 MP camera offers excellent clarity, at all times; ultra wide angle cine camera from 20 ...
The large 4400 mAh battery, the excellent 66W Huawei SuperCharge with cable and 50W Wireless, work in synergy ...
1.049,99 EUR −10% 949,90 EUR Buy on Amazon TagsEpic Games Fortnite Fortnite Free Fire Gacha Life Mobile games Mobile video games The most popular mobile games in the world